Every wedding tradition around the world is symbolic to the people who practice it. And when it comes to weddings, many marriage rituals around the world will leave you shocked. Think about a wedding where the couple mustn't smile in Congo or the Japanese bride that has horns of jealousy.
Some wedding customs may seem strange, but all of them have one common denominator–love. The love is what shines through, making these traditions fascinating and symbolic. So if you're getting married, and you feel like doing something different, let these cultures inspire you.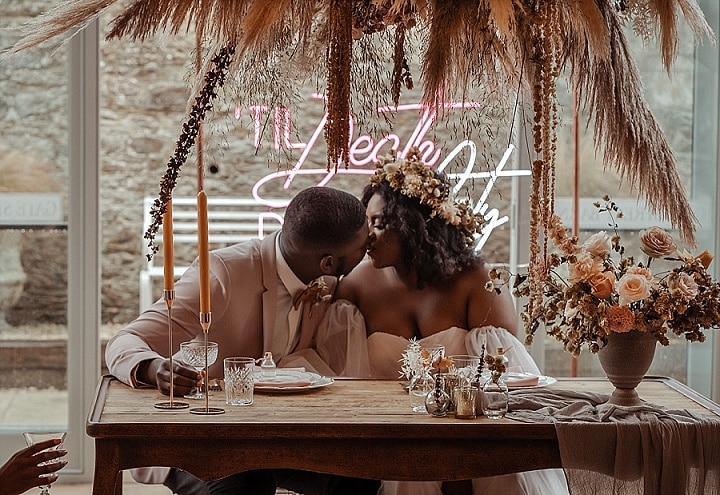 Congo: Spare no smile
It's common knowledge that couples cannot just stop smiling when their wedding is at hand. The excitement radiates and it's contagious. However, Congo feels different about this. Over there in the West African country, couples aren't supposed to smile throughout the Wedding. They are deemed unserious and not ready for marriage if they do.
Indonesia: Strengthening love, bonds, and bladders
This has to be one of the most fascinating traditions around the world. In Indonesia, when a couple gets married, they're locked in their homes for the first three days. They aren't allowed to step out, not to even use the bathrooms. House arrest? It is said that the couple gets locked in together so that their bond, as well as bladders, are strengthened.
Universal: Bridal box subscription
A fast trending tradition among brides around the world is the bridal box. They want a little something to make their miss to Mrs. Transition easier, fun, and more efficient. Many bridal services like Miss to Mrs. have risen to the occasion offering wedding subscription boxes to meet this need.
Miss to Mrs. bridal box offers nine themed boxes that cater to brides from the engagement to honeymoon. It also has four plans (monthly, accelerated, extended, and quarterly) that match every stage of wedding planning. Brides need this companion because it contains items from wedding planners to tips, inspiration, and decor items. The contents of each box are carefully curated with jewelry, spa and beauty essentials, and many necessities for a bride.
This service is arguably the best bridal subscription box because it leaves no woman out. Mrs&Mrs couples will have a fun time here. You'll get much for less.
Norway: Evil spirits, be gone!
We all don't want some evil spirits on our oaths, but the Norwegians take it more seriously. According to their wedding customs and culture, the bride wears a dainty silver with a gold crown and small charms. It's believed that when she moves, the charms clang and evil spirits are warded off her path.
Fiji: Marine hunters
It takes only the courageous! A man who wants a bride from Fiji has to approach the father for her hand in marriage. Do you know the price he'd pay? He has to go hunting underwater for a whale's tooth. That's some keepsake.
Niger: Camel dance
For a view more graceful than the chicken dance, we present you with the camel dance. In the country of Niger, during the Wedding, the tradition allows camels to entertain everyone. They're surrounded by guests in the desert during the graceful dance. We're certain that you can incorporate this custom into your wedding.
Japan: The white maiden
For the cultural Shinto ceremony, the Japanese bride goes all white from ensemble to make up. She also establishes her maiden status by wearing a white hood called Tsunokakushi. The second function of this hood is to cover the superstitious horns of jealousy she has for her new mother-in-law.
Germany: Smash out the evil spirits.
This one is sure to make you smile. In Germany, guests break porcelain plates at the couple's home. This is believed to ward off evil spirits. The couple is left to clean up the mess because a couple that works together will surmount any challenge.
Czech Republic: Baby touch
Such a cute tradition in the Czech Republic. Before the wedding commences, a baby is placed on the couple's bed signifying fertility. Once the wedding is over, everyone sprays the couple with grains, peas, or lentils for prosperity and fertility.
Cuba: Money rain
Who wouldn't love some money rain? Well, brides in Cuba enjoy this goodie. Everyone who dances with them is obligated to pin some money on her clothes. These funds go towards the couple's honeymoon. Bankrolled!
Mexico: Hearts bound
Mexico boasts a romantic wedding tradition. While saying their vows, the couple is bound with a lasso in an infinity shape. The lasso is made out of breathtaking flowers and rosaries. It symbolizes a forever and unending love.
Guatemala: Break the prosperity bells.
With the freedom given to the host family to do as they wish, the groom's mom does just that. She breaks a white ceramic bell that contains grains or flour. This indicates a prayer for prosperity over the couple.
China: Travel in style
In China, they practice an old-world tradition where the bride's family hires a "good luck" woman. Her job entails taking care of the bride as she transits from her home to the groom. The bride travels in a flamboyantly decorated sedan chair. It's a whole fanfare because she also has attendants protecting her with parasols while spraying rice for prosperity. Queen move!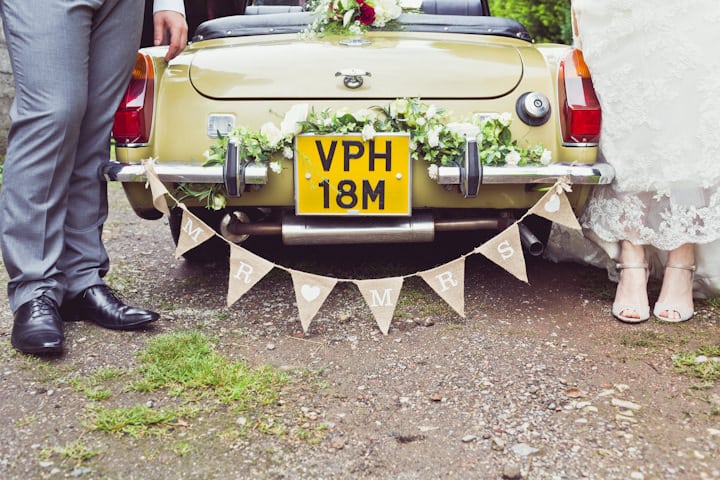 India: One last prank
The female relatives of the bride herald the Joota Chupai ritual hiding the groom's shoes for ransom. It's such a fun game and a way to make some quick cash for the relatives.
Spain: Trade fair wedding
Spanish weddings have this fun tradition of slicing the groom's tie and bride's garter into bits. They'll sell these pieces to the guest as a way to raise money for the new couple. Such thoughtful people!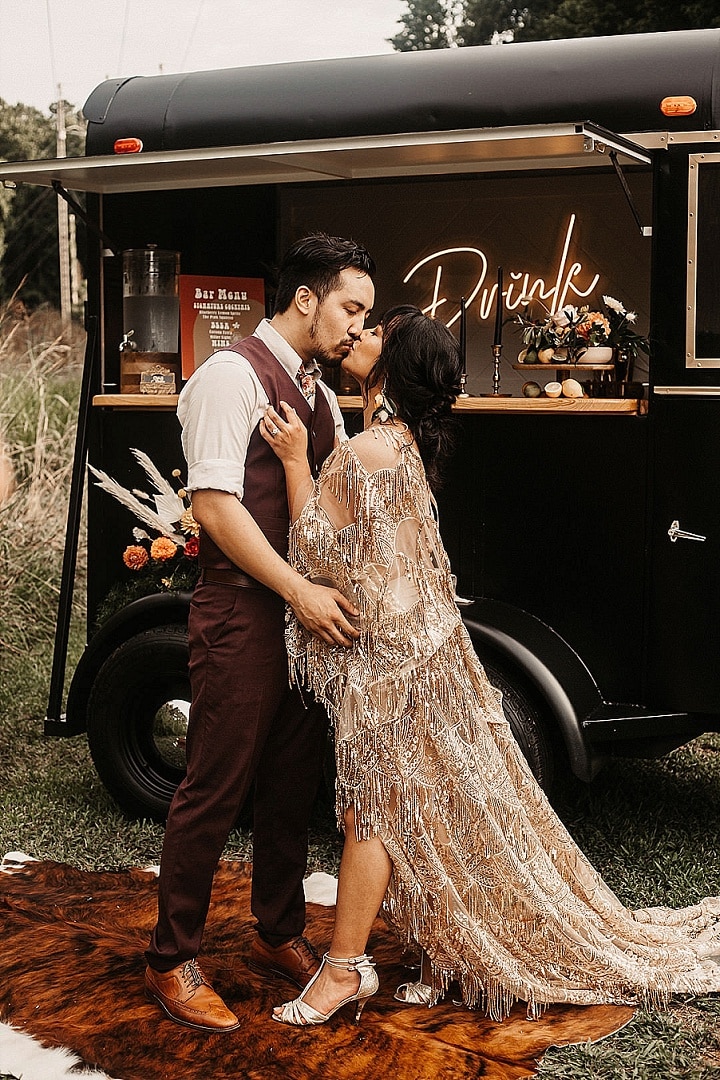 What wedding tradition around the world is your favorite? Learn something new today, get inspired, and do something unique for your wedding.
this is a collaborative post