There is something uniquely romantic about getting married on a cruise. Cruise weddings have been popular for a long time, and offer a charming and magical way for couples to celebrate their love and demonstrate their commitment to one another. The tradition of getting married on board ship is so longstanding that captains are able to legally marry couples!
However, there are some downsides to a marine wedding, and there are plenty of couples who prefer to take a special offer cruise for their honeymoon and do something more traditional for the ceremony itself.
There are pros and cons to both approaches, and the choice ultimately depends on your own preferences as a couple. To give you a helping hand when it comes to making a decision, here are some of the most important things to keep in mind.
Getting Married on a Cruise
Pros:
Convenience
One of the best things about cruise weddings is how convenient they are. Just like the rest of a cruise vacation, the cruise line can take care of pretty much every aspect of wedding organization, planning, and management, from the ceremony venue and officiant to the reception and even the cake. This means less stress for the couple, allowing you to enjoy your big day in total relaxation.
Scenic Backdrops
Another fantastic benefit to a cruise wedding is the location, which can be…anywhere you want in the world! You can get married with the sun setting beyond the horizon with nothing but ocean waves for miles and miles, or with gently swaying palms and golden sand beaches as a backdrop.
Guest-Friendly
Thanks to the size of a cruise ship, a cruise wedding can accommodate any number of guests, meaning you can have a small, intimate ceremony or an enormous blow-out. It also means your guests get a bonus vacation as part of the reception!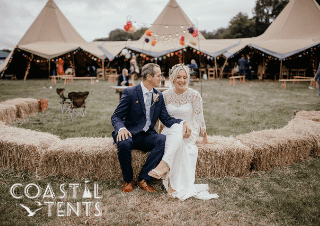 ---

---

---

---