Photo booths have been a thing of joy at weddings and parties for a long time now. I remember when they first emerged in the wedding world, we all thought they would be a flash in the pan, but years on guests all around the world are still loving the concept of a photo booth, whether it be a big full scale sit in and pull the curtain type photo booth, a magic mirror, or a fancy themed backdrop photo booth. The price can vary from company to company, or you can spend a bit of time and create your own. Today we are going to show a DIY option that may be just what you are looking for.
Best Photo Fun 2021: How to Create Your Own Wedding Photo Booth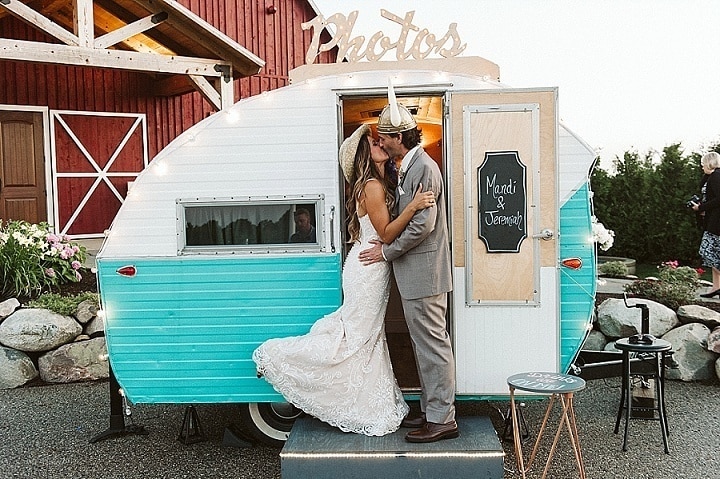 Why a photo booth?
The first reason is that most people love to pose for pictures and will probably want to have not only virtual pics from the wedding but also real photos that can be framed, placed in an album, or simply attached to the wall. As a rule, such a zone is the most rocking spot at a party (after the dance floor, of course).
The second big advantage is that a photo booth doesn't require a real photographer. People won't get diffident, therefore, the pics will be lively and carefree. Moreover, in the booth, they can take dozens and hundreds of photos, and then choose the ones they like.
A few rules to make your Photo booth super effective and fun
The place for the photo zone should be as convenient as possible. The minimum area is two square meters.
No one should feel uncomfortable in the location designed for the photo session. The photo booth shouldn't interfere with the routes for guests and block the lanes.
If the photo zone is designed outside the room, cafe, or restaurant, then you should take care of signs to notify the invitees about a photo booth.

---

---

---

---