Happy Thursday everyone, for those of you on half term I hope you are enjoying the week with no home learning! We certainly are in this household! Today Dexter and I are off on an adventure, so I'm hoping the rain stops and the weather is kind to us! I have the most amazing styled shoot for you today with a dress that I am totally in love with. This would certainly be up there if I was ever to get married again or needed a wedding gown for a shoot, it's a real stunner! The shoot took place in Marietta in Georgia in July last year (2020) and it's pretty awesome! With a 70's retro theme, muted tones of brown and orange, some super funky decoration and the most adorable rowing boat. Danielle and Maria Clabough from Oak + Pine Photography were responsible for putting the shoot together, so big thanks to them.
Danielle and Maria tell us more about the shoot
Groovy flower child was an elegant, boho groovy inspired shoot, in a outdoor hidden venue that is Marietta,GA. Mielke Way Manor has lush tall grass field with lots of acre access to make any wedding dream come true. Solita wore a stunning soul haven gown which brought the flare. This shoot was filled with details and the perfect amount of a luxury spin.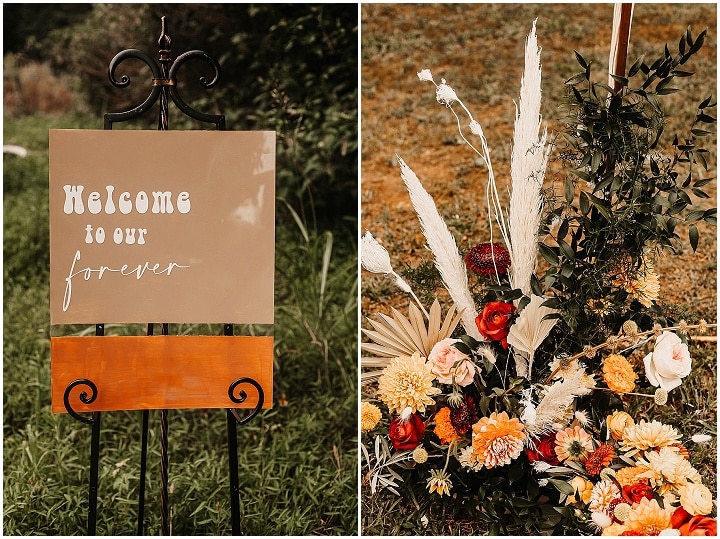 Supplier Shout Outs