Happy Friday everyone and how are you all? How has your week been? If you are currently on half term I hope you are enjoying a week with no home learning, hasn't it been bliss! And the weather is certainly feeling warmer which makes such a difference. This morning I am off for a walk with Dexter and then the park for a bike ride this afternoon. This weekend it will be much of the same, walking, eating, probably time for another lockdown hair cut, maybe a zoom or two! Anyone else feel like it's groundhog day!! Lets hope Boris gives us some good news on Monday! Anyhow lets get on with today's wedding and it's the gorgeous wedding of Megan and Zack who were married on 29th August 2020 in Dallas, Texas. This is another great example of how a large wedding of 150 gets scaled down to around 30 due to Covid. Instead of cancelling, Megan and Zack got on with the wedding plans and enjoyed a beautiful day with their closest friends and family. With a tropical theme this wedding looks cool, fresh and full of style. Captured by Wilderlove Co and submitted by JUST4U Wedding Coordinating and More.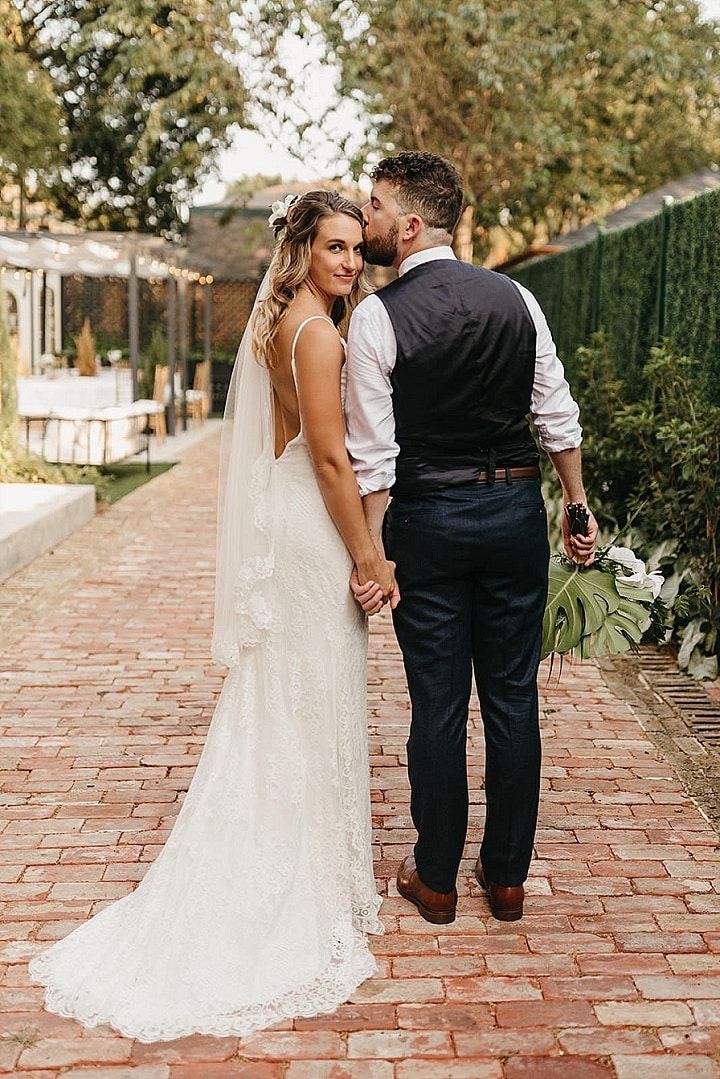 Natasha the wedding planner tells us more
Megan and Zack met at UTA in Architecture School where they spent many hours in a very competitive studio setting. After not being in the same class a semester later, they realized how much they missed each other and made it official over a dinner at Fuzzy's Taco Shop one night. A few months later, they got to study abroad in Italy together where they like to believe is where they officially fell in love and the rest is history! Although their original plan changed from 150 guest wedding to a little under 30, Rebecca truly brought there vision and personality to life in the photos. Zack and Megan both said at the end of the night that "Micro-Weddings are the way to go".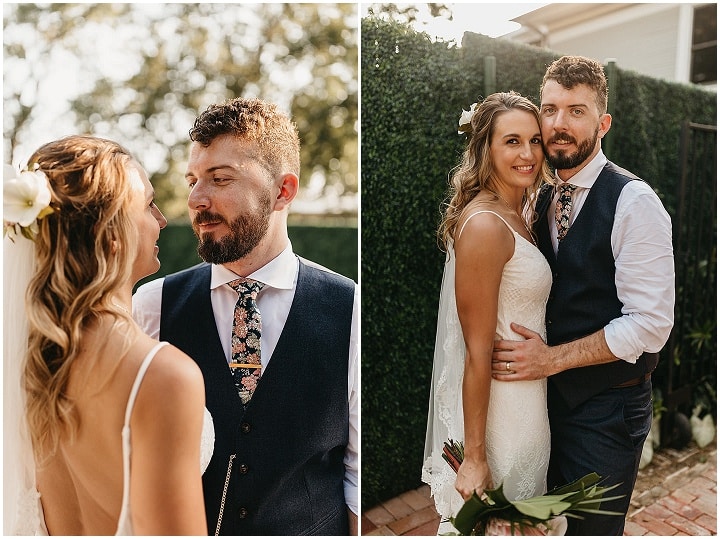 Supplier Shout Outs
[jprel]