In recent years, Boho-inspired weddings have been very on trend, Thank goodness other wise this blog may not exist! A Boho wedding is a type of wedding that does not obey the regular traditional rules.
The relaxed, free-spirit vibes, natural elements, and playful accents that boho wedding gives make it the perfect choice for couples looking to make their wedding ceremony unique, personal, and non-traditional.
If you are planning your wedding and want to infuse boho elements into it, we've got you covered. Today we discuss ten must-have boho-inspired details that you can use while planning your wedding, so sit back and enjoy!
Must have Boho inspired details that can help your wedding planning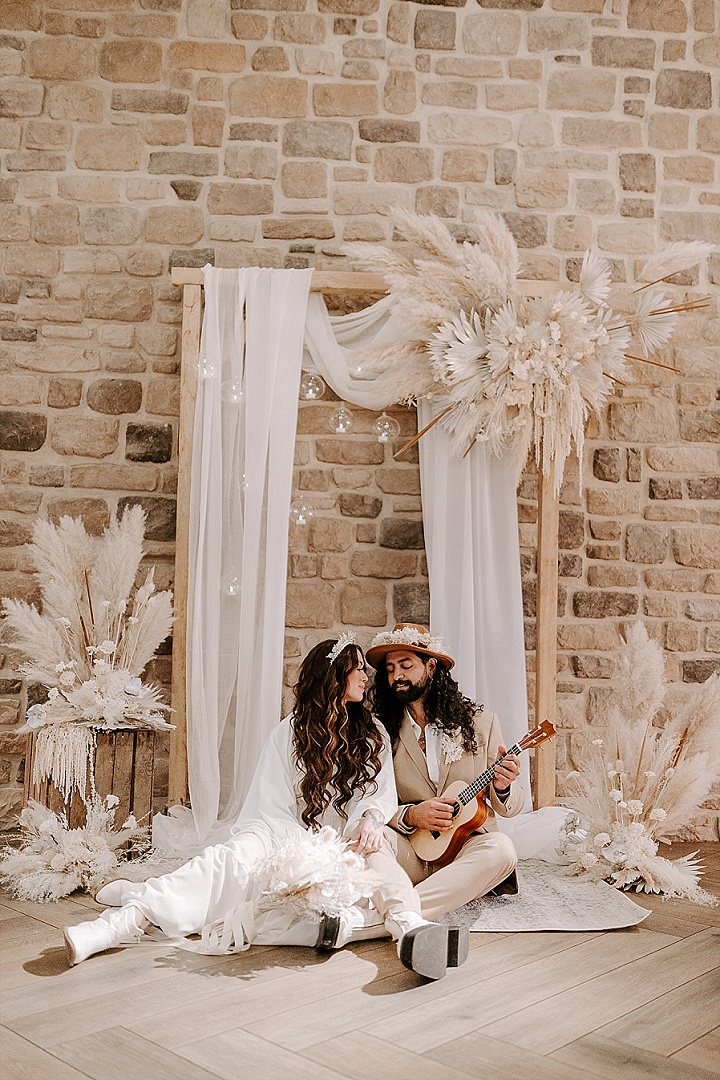 If you are planning to make your wedding ceremony a boho-themed one, here are some details that will make your day memorable and unique.
Flower crowns
Flower crowns can either be simple or elaborate, depending on your style and taste. You can either choose between one made from freshly cut flowers or a more modern flower crown that is made of silk flowers or greenery.
No bohemian wedding is complete without one of these whimsical accessories, which have been worn by brides for centuries and these are a perfect way to incorporate nature into your wedding look.
Vintage lace
With vintage lace, you can add an elegant, romantic, and timeless touch to your wedding. From your wedding gown to your invites to your table arrangements, there are many ways in which you can include vintage lace in your wedding.
Vintage lace will undoubtedly bring a sense of elegance and romance to your bohemian wedding. The choice of your lace does not matter, whether you choose a delicate lace dress or a lace tablecloth, you still get to achieve the elegance you desire.
Natural textures
If you are looking to have a boho wedding, then natural elements are an essential thing that you need to consider. There are several ways by which you can incorporate natural textures in your wedding.
You can use them as wooden signage, jute table runners, and hemp place settings. These natural components give warmth and depth to your decorations and go great with your boho wedding theme.
Dreamcatchers
Dreamcatchers are often associated with the Native American culture. The history of dreamcatchers has been traced far back into history.
You might be wondering what use dreamcatcher will be at your wedding; however, these beautifully woven hoops can serve as several things on your wedding day.
You can use them as backdrops and decorations for your venue. Also, dreamcatchers make fantastic DIY projects that you can personalize and customize to suit the theme and color of your wedding.
Macramé accents
For some time now, macramé has been quite a common trend in the home decor industry, and now it is being used in the wedding industry. You can utilize this complicated knotting technique in several forms to add texture and depth to your wedding decorations.
You can use macrame accents on table runners, wall hangings, or even bouquets. The macrame accent is yet another excellent DIY wedding decoration technique.
Rattan Furniture
For outdoor weddings, rattan furniture is a practical and long-lasting option that you can use to incorporate the boho style. You can use rattan chairs, loungers, or even swings to create a comfortable, bohemian lounge area for your guests. Rattan furniture is lightweight and portable, so you can easily change seating arrangements throughout the day.
Bold colours
Bold and vibrant colours are a defining characteristic of boho fashion. There are several ways by which you can incorporate bold colours into your wedding.
This includes the bridesmaids' outfits, the floral arrangements, the table settings, bridal Jewellery, and even the men's ring. Contrary to many opinions, there are also several collections of men's wedding rings you can choose from.
Alternative sitting options
The main goal of a bohemian wedding is to provide your guests with a comfortable and intimate setting. Offering a variety of seating alternatives is one method by which you can do this.
To create a warm, boho atmosphere, you can mix and match various chairs, poufs, floor cushions, and even blankets. Additionally, eclectic sitting arrangements allow movement and social interaction, it also creates a pleasant and laid-back atmosphere.
Draped fabrics
Draped fabric is another element that can make your wedding the boho style. Draped fabrics add a touch of romance and elegance to your wedding.
You can make table runners, reception backgrounds, and ceremony arches can all be made from draped fabrics. A great way to make your wedding décor unique is by using draped fabrics.
A bit of advice, however, is that you should make sure to pick fabrics that are flexible, easy to manipulate, and lightweight so that making changes during your wedding will not be too difficult.
Do it yourself
From the name do it yourself, you and your partner tend to be more hands-on by creating some things that are needed for your wedding by yourself. This is a great way to make your boho wedding unique, personalized, and intimate.
You can create several things like flower crowns, dreamcatchers, and even your own decor by yourself. This makes your wedding looks more personalized to you and your partner.
Signature cocktail and cuisine
Include signature drinks and foods that represent your preferred flavours or ethnic backgrounds. Also, together with your caterer, you can develop a special menu that matches your preferences and taste.
To give your guests a memorable eating experience, think about incorporating food stations or interactive components.
Include unusual entertainment
Bring some unusual entertainment to your boho wedding to surprise your guests and add a little fun and excitement. Hire entertainers like live bands to play special music genres; you can also hire acrobats or fire dancers.
Furthermore, you can engage your guests and leave a lasting impression by setting up interactive stations like DIY flower crown bars or henna tattoo artists.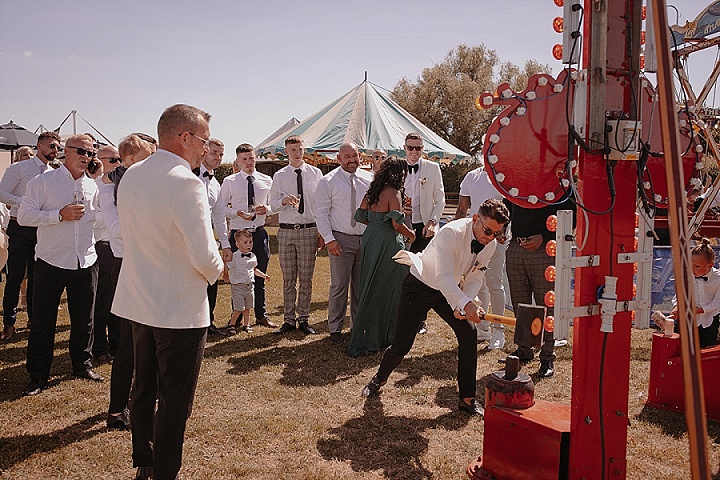 Personalize your wedding ceremony
What is a boho wedding without it being a little bit extra? You can make your wedding distinct by adding personal touches.
You can create your personal vows to express your dedication and love for each other, and make your spouse know how much you cherish and love them through your vows.
Other things you can use to make your boho wedding personalized include incorporating family heirlooms and memorable and meaningful symbols.
The free-spirited, laid-back ambiance that characterizes boho weddings may be achieved at your wedding by using these thirteen essential bohemian-inspired tips. Your bohemian wedding will be an unforgettable celebration of your love, dedication, and uniqueness, whether you choose vibrant colors, organic textures, or DIY accents.
this is a collaborative post