What a shoot I have for you today! This styled shoot is FULL to the brim with the most amazing flowers, it really is a total delight to share it with you. We have seen some sunshine recently. Not much, but mother nature is definitely teasing us with the arrival of spring and these gorgeous images just make me think of spring time. Blooming flowers, beautiful colours, exquisite details and of course this adorable couple! The shoot took place on 21st June 2021 in Nanton, southern Alberta, Canada. Soon after the shoot happened Melissa and Paige became engaged, what a wonderful ending to a stunning shoot!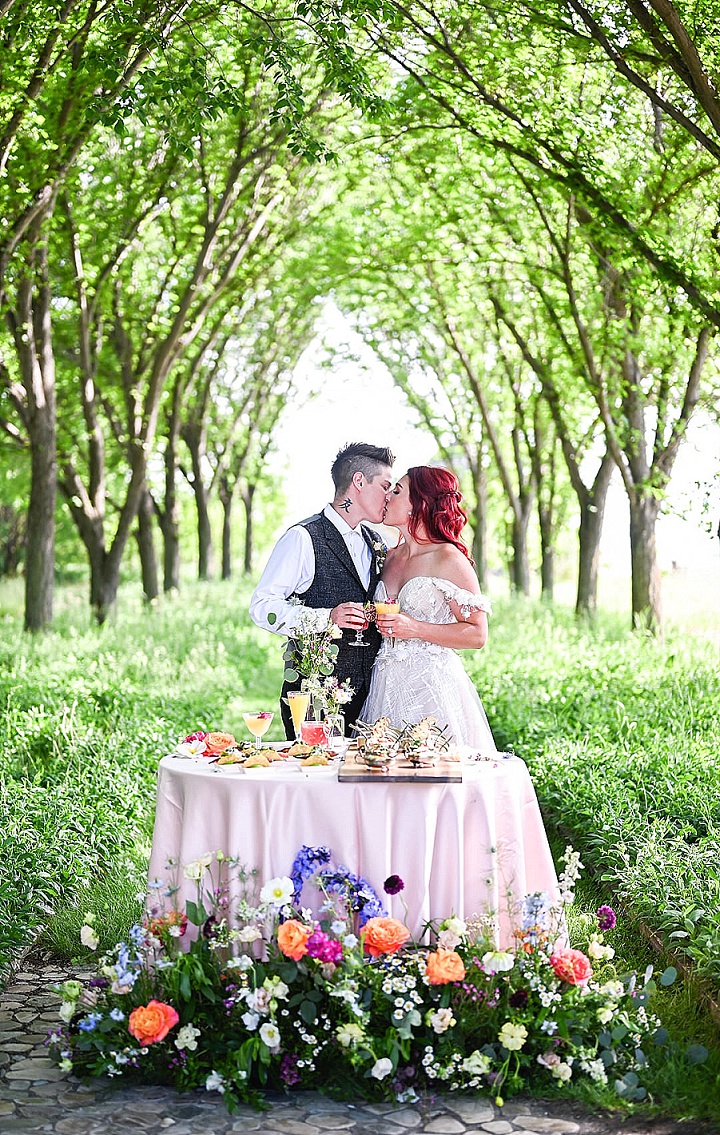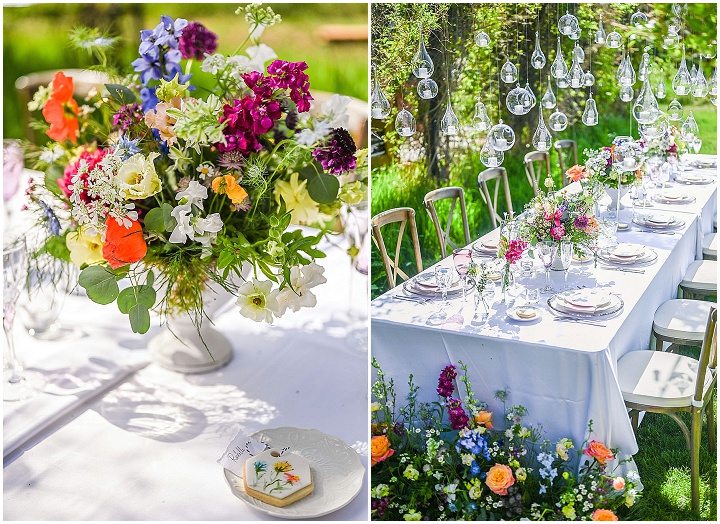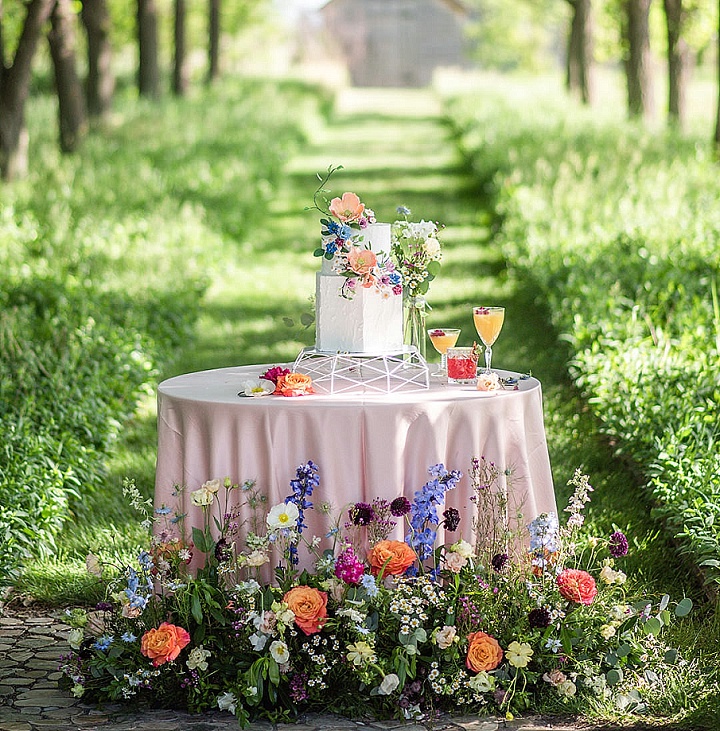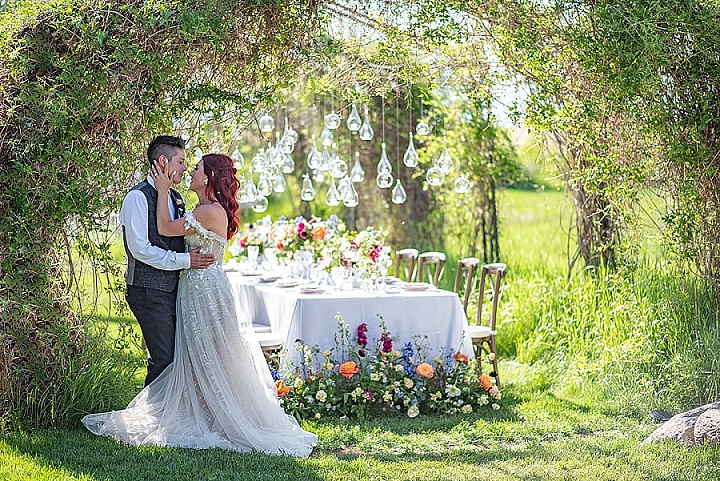 Kate the planner tells us more about the shoot
Romance blossomed in this beautiful nature filled venue. All colours of rainbow came into life in perfect harmony in this whimsical wildflower inspired shoot. The Coutts Centre in Southern Alberta was the perfect setting with its endless views of fields, variety of lush gardens, and a tree alley that is what wedding dreams are made of!
With colourful flowers and greenery encompassing the venue and serving as the focal point of the design, neutral design elements in blush and white tones were used to keep the decor fresh and elegant. Poppies from the venue's garden were added to the bouquet, creating even stronger connection to the space and the hanging votives above the reception table added a deep emotion to the already whimsical location.
This editorial was overflowing with unique details that added to the romance and created a feeling of elegance, while keeping the essence of casualness combined with personal touches unique to the couple.
Some of my favourite details are the the MBarGo tap truck and cocktails with names that were a play on the word wildflower, cake sugar flowers that are hard to believe are not real created by the ever so talented bakers at Bake My Day, and the softness of the flower design incorporated into all pieces of stationery beautifully curated by Paper + Petals. And let's not forget about the stunning diamond ring in the shape of flower specifically set for this editorial by Alberta Diamond Exchange!
Working with a real LGBTQ+ couple Melissa and Paige, it was important to us to incorporate their personalities and preferences to showcase that there are no rules when it comes to your wedding. The couple had their say in the choice of attire, accessories and personal flowers which, with the help of Nadine's sweet personality behind the camera, made the couple comfortable and it truly shows in their genuine smiles. We were ecstatic to hear Melissa and Paige became engaged few weeks after and Nadine is honoured to be capturing their big day in 2022!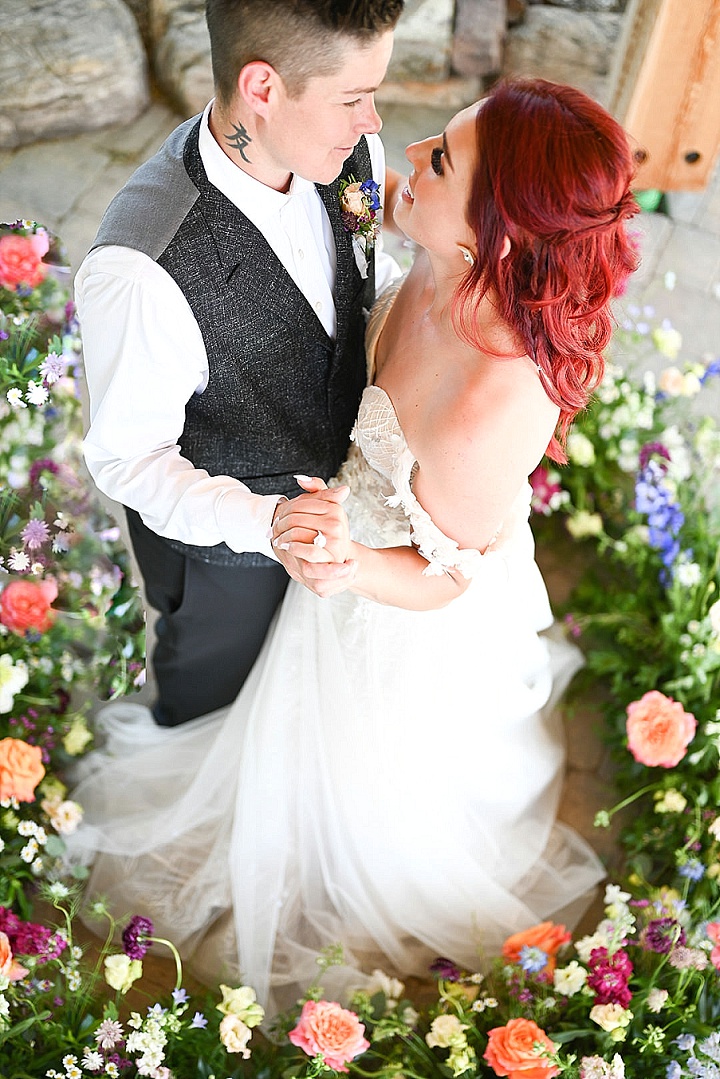 Supplier Shout Outs
Nadine McKenney Photography