Happy Monday everyone and how are you this fine Monday morning? I hope you had a good weekend? Mine was lovely, Saturday we went to a friends house for a fondue and board games and a few glasses of wine, which was lots of fun. Sunday we met up with some other friends for a walk while the kids went out on go carts, which they loved! All in all a lovely weekend, and now its back to the world of weddings. I am off for a venue visit with my 2023 bride this morning, which should be fun, we are meeting with the caterers as well, so lots to discuss and get planned. Where are you with your wedding planning? I would love to hear more about your wedding planning journey over in our Facebook group. Before you head over there though do stay for this absolute beauty of a wedding from Joy Wedding Planner and her team of amazing wedding suppliers. The shoot took place on 26th May 2021 in Baia Vallugola, Gabicce mare (province of PU, Pesaro-Urbino) and it's an absolute beauty! Here you get a view of this shoot from day right through to night me, with gorgeous pampas grass and some stunning fairy lights. The shoot uses natural light earthy tones, mixed with romantic textures to form this breath-taking set up, perfect inspiration for any Boho beach bride looking for something intimate and totally stunning.
 bright, intimate and precious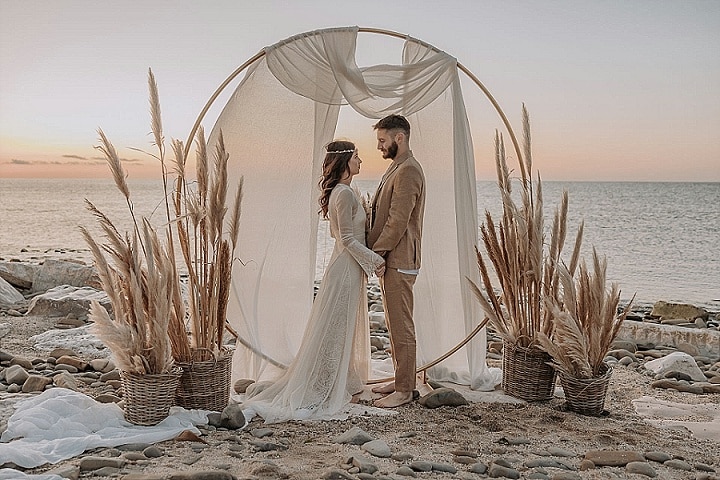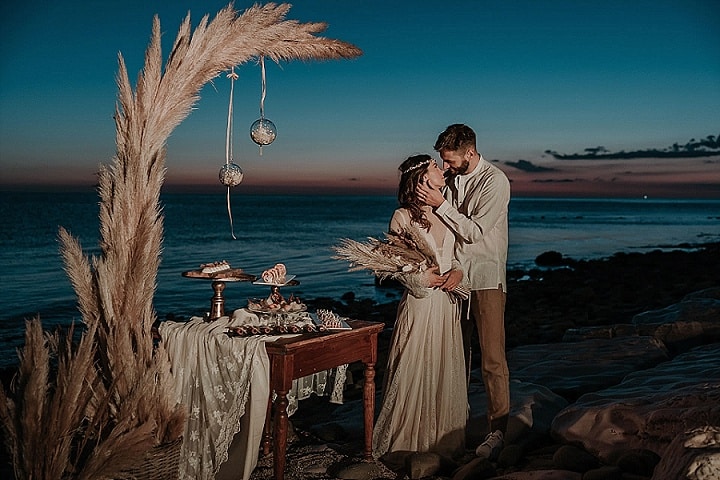 Federica The wedding planner tells us more about the shoot
The idea of ​​this shooting was born from the love for my territory, an infinite space between Romagna and Marche. The meeting point between the two regions is the Vallugola Bay (Gabicce Mare, PU), under the Monte San Bartolo Regional Park.
The couple dines inside a romantic and very bright fairy light curtain, embellished with a chandelier, candles, cushions and details that make the atmosphere full of meaning.
The magic of the pampas, the warm colors of the earth and the delicate light of dawn are the backdrop to a romantic elopement by the sea, on the rocks and rocks that line the venue, the Falco Restaurant. The naturalness of the place, the mood perhaps a little wild, but at the same time elegant and refined, make the moment of the exchange of the rings, created ad hoc for the couple, so private and intimate.
Finger food and zero-kilometer delicacies, haute couture clothes, stationery and tailor-made accessories all enclose the mood of the service: freedom, romance and naturalness.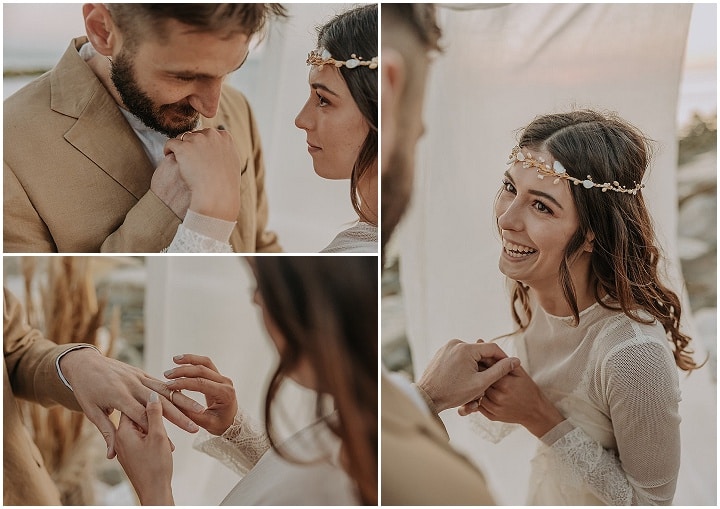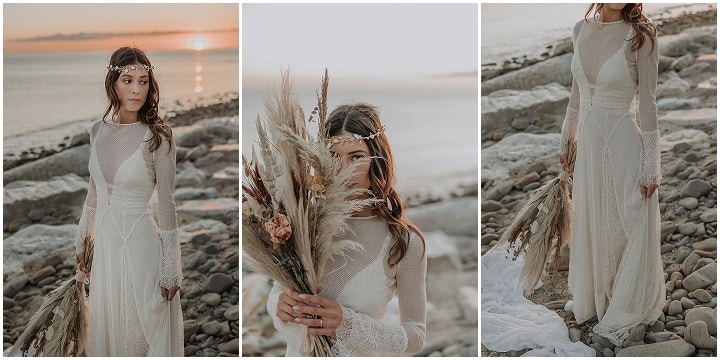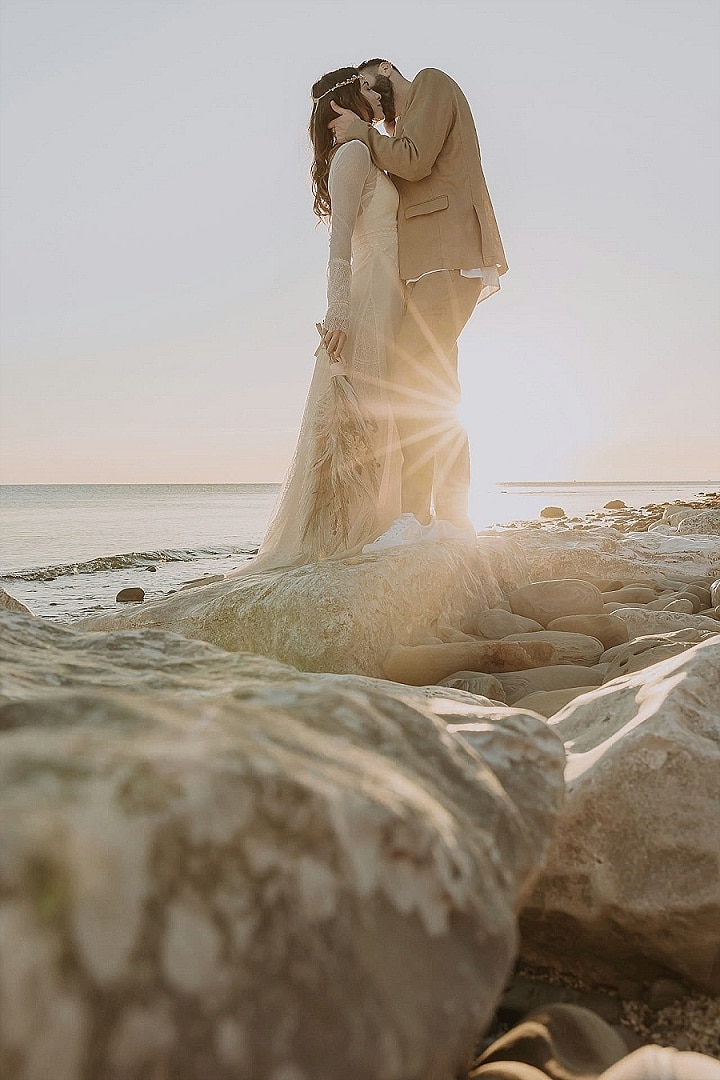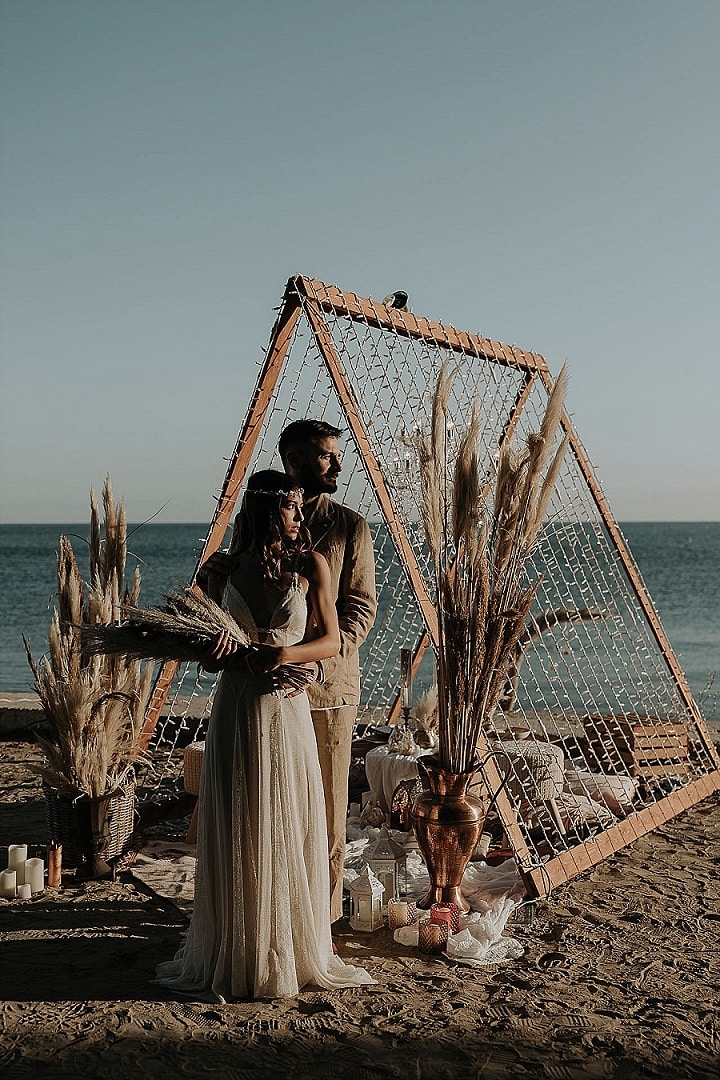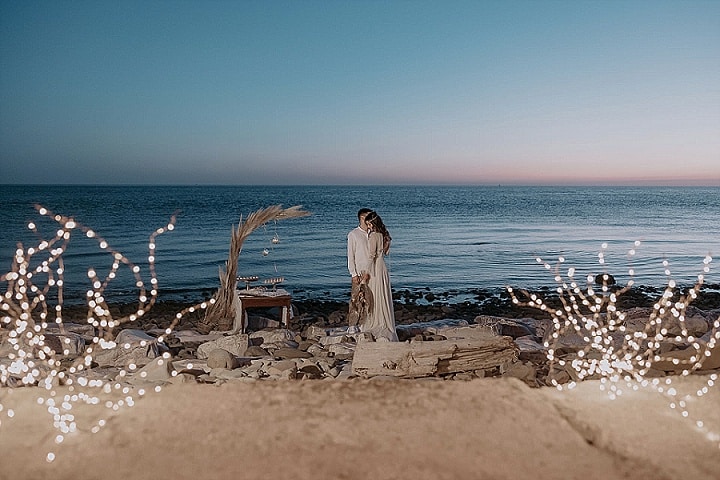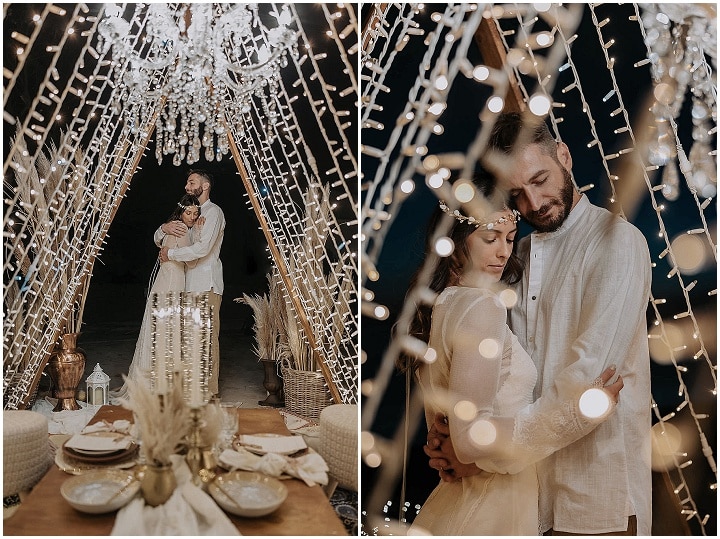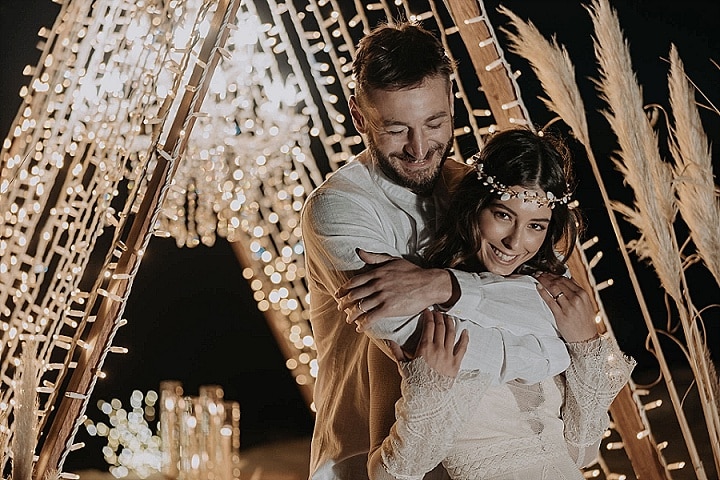 Supplier Shout Outs
For more information on JOY WEDDIG PLANNER go to 
www.joyweddingplanner.com / www.joyweddingplanner.com/blog / FACEBOOK / INSTAGRAM / PINTEREST