I have a laid back 1970's inspired styled shoot for you today. A real treat for all you retro loving, bohemian brides out there. The shoot took place this February at Pauntley Court in Gloucester and was sent into me by Pixie Abbott Photography  and her collection of super talented wedding suppliers. The shoot brings with it carefree, hippie vibes with earth tones, pampas grass and an original 1970's dress. The whole shoot looks beautiful, so full of amazing inspiration, which is simple but hits the laid back brief perfectly.
A modern take on a 1970's carefree, bohemian bridal scene
'We wanted to create an opportunity to exhibit our creative potential for this shoot. It's important that brides are inspired by what we can do. We feel that our aim was achieved and it was so much fun working with a group of like minded individuals, we have lots of plans and ideas for this summer.
Much of our inspiration came from the 1970's era – those bohemian/hippie, laid-back vibes…. Earthy, rustic tones in the flowers (with the use of on-trend pampas grass to bring in the modern), the iconic 70's wicker 'peacock chairs', a genuine 1970's ethereal gown, Sharon Tate inspired eye makeup … The eclectic indoor/outdoor space at Pauntley Court where the shoot took place, was the perfect setting.'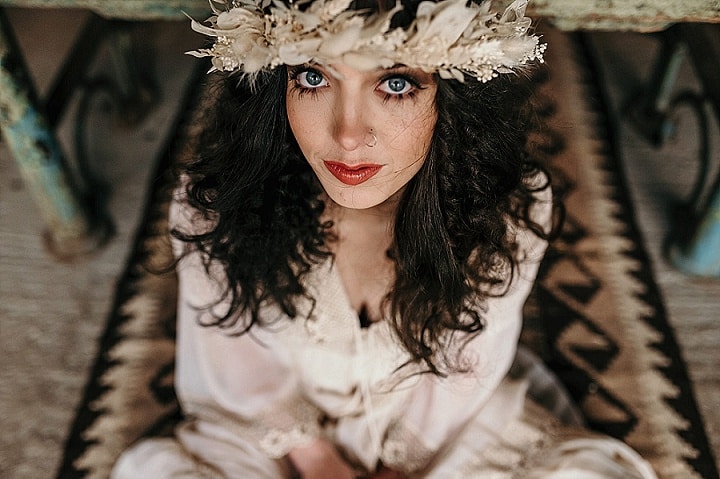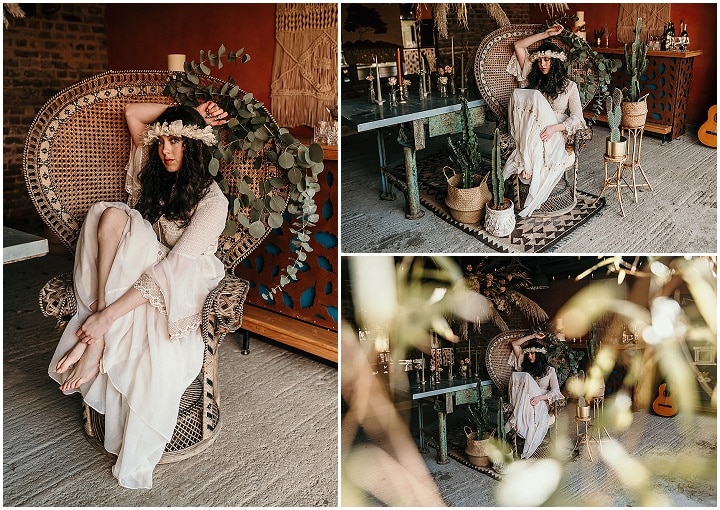 The suppliers who made the shoot possible