Today I have the most delightful of weddings to share with you. It seems like  distant memory now we are in the depth of cold murky winter, but this summer we had some pretty amazing weather. Today's wedding is full proof of this. Jessica and Brady wanted an outdoor wedding and they really lucked out on the Nottinghamshire summer sunshine. They chose a farm venue and set up camp in a big open field, brought a stretch tent, some amazing fun fair rides and a whole lot of style and fun. Jessica looks outstanding in her bridal glam look and Brady looks super smart with his mini grooms men. This wedding is the epitome of an English summer wedding, I absolutely LOVE it! Big thanks to Helen Rose Photography for the gorgeous photos.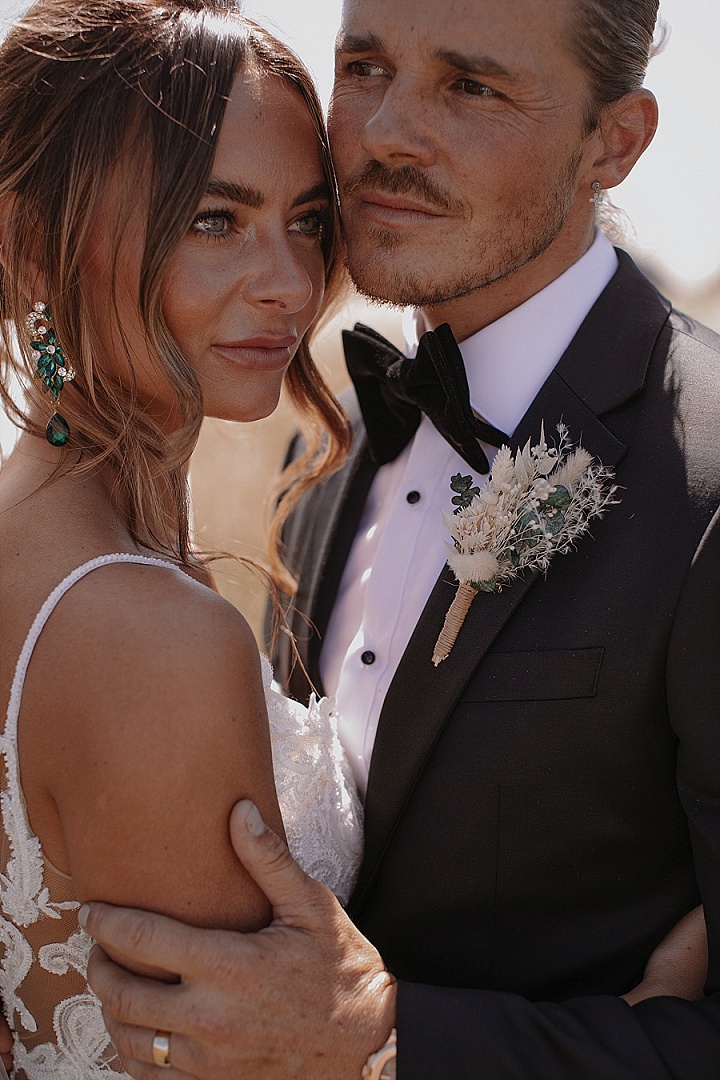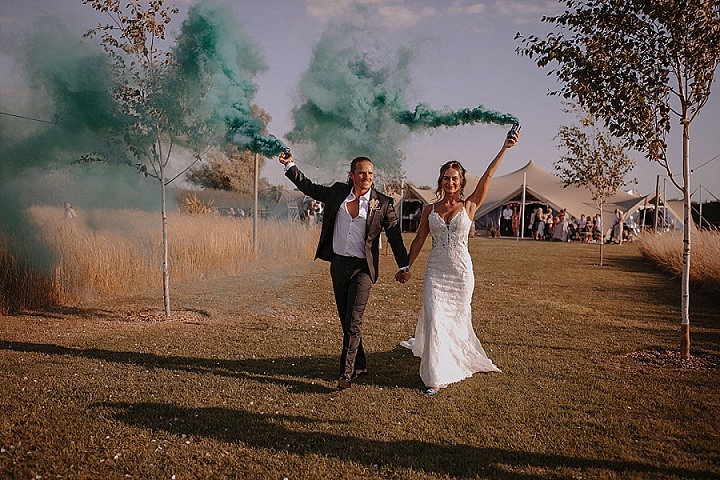 Jessica and Brady were married on 7th July 2022 at oaktree farm wedding venue in Nottinghamshire with 148 guests and it took just 6 month to plan the wedding. 'We knew oaktree farm was the venue for us as we wanted a mainly outdoor wedding. A stretch tent. And a venue that we had never been to before. Nor had any of our guests.'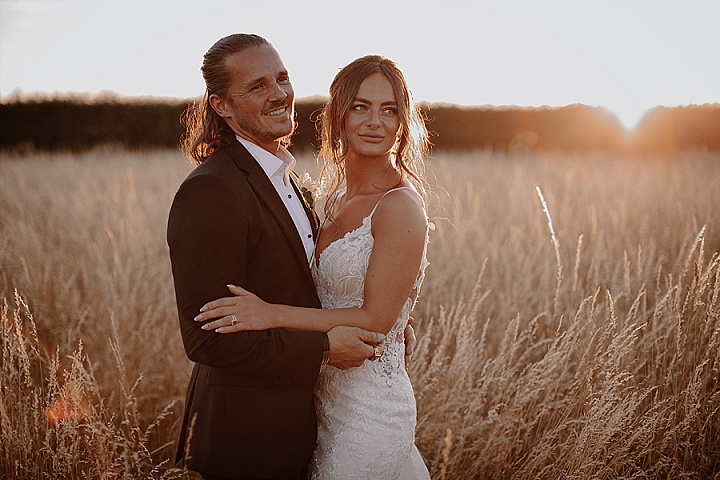 The proposal
It was magical, Brady wrote Jessica a letter attached to a big brunch of roses, explaining he was going to be contactable today and that she was going to picked up later that day by someone very special. Which turned out to father of the bride. Brady bought Jessica a beautiful white dress to wear. And blocked her to leave her in suspense all day. Was driven to a new restaurant they had never been before that was Built around a cave. Jessica was greeted by her two little step children that were dressed so smart in suits and guided her down many stairs to the bottom of the cave, where Brady was suited and booted surround in red rose petals, the four of them watch a slideshow Brady has prepared of all pictures of there life together so far. Before getting done on one knee and asking her to be his wife.
Where did you splurge and where did you save? 
We sludged a bit on some fairground entertainment – best money we spent. Looked amazing. And kept both adults and kids entertained all day. Jessica did all diy stationary and decoration – massive money saver. 
Wedding dress
Was bought from Mimi Toko in belper, suit was from Hugo boss.
Theme or colour scheme
Colour scheme was emerald green. With lots of pampas's grass – making the wedding feel very organic and outdoor'sy to match the venue. Bridesmaid dresses were emerald green, Best men had emerald green dicky bows, Engagement ring is an emerald.
Flowers
All dried flowers by @everwild a local Nottingham small business. We thought it was important to have as many local small business' as possible.
Food
Black peppermint food company. Our whole wedding was vegan and vegetarian food only, our choose as we don't eat meat. We wanted our wedding to reflect us as a couple as much as possible. 
Wedding cake
Clemies vegan cake. 
Entertainment
We had a dj we had a friend of ours on night time and a wedding singer for the drinks reception Matty Haynes a local Nottingham lad.
Honeymoon 
We honeymoon'd for 10 days in Ibiza with no kids! We hired a car, we explored, we ate, we read books, we rested, we partied!
Biggest Surprise
Was the weather. The weather was so hot, pure sunshine all day to the point people were slightly sunburnt haha. The weather forecast never said it was going to be as hot as it was. And choosing an outdoor wedding venue was a huge risk with the weather. I also didn't know that Brady had arranged for Matty to sing a special song to us during the ceremony so we had a little dance!
Advise to couples
100% get a photographer and a videographer so that you can relive your day.
Enjoy every moment.
Don't drink in the day so it doesn't go as fast.
Get your friends/ guests to take as many photos as possible.
Don't allow your guests to use there phones during the ceremony so that they are present in the moment.
Special moments
Bides closest friends doing a reading at the ceremony. Grooms friend – said a prayer for all.
Supplier Shout Outs
Helen Rose Photography
www.helenrosephotography.com / FACEBOOK / INSTAGRAM