If you love Llamas then you are gong to LOVE today's styled shoot! Today's Llama is quite the star! It really knows how to work the camera and has totally upstaged the two models, (sorry ladies) The shoot came about as a tribute to both Llamas and macramé, not a common coupling, but none the less they both work well together. The shoot is simple in it's approach but the over all look' is breath-taking! The shoot took place on 27th April 2022 at Durham Hill Farm in Pennsylvania and was sent into me by Decor Lab School. I just love it!
Boho Wedding with a Coachella twist. Where Brides can be authentic and Boho and have fun elements like animals at her wedding.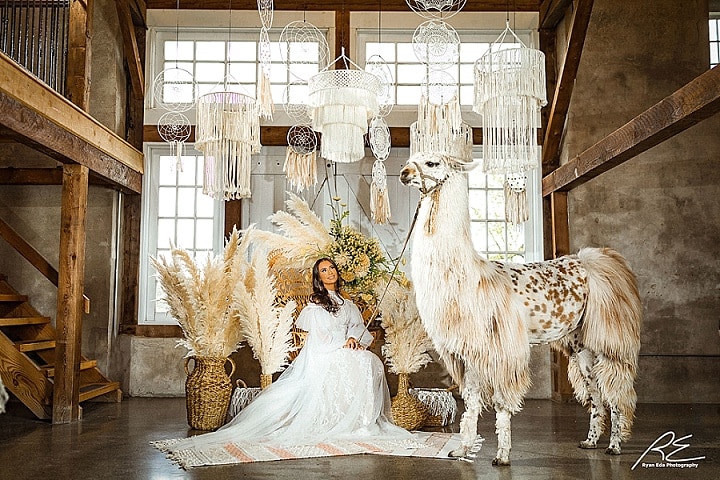 We decided to do this shoot because of  the rising trends for Macrame and Llamas at weddings. The macrame trend is rising in Home décor and being transferred into a Wedding Décor. We incorporated already trendy items like Pampas grass and a peacock chair  with new trends of Llamas and macramé Elements. As decorators, we wanted to show to the world  how many different elements can be combined together to create a cohesive Event Décor.
Supplier Shout Outs