Good afternoon everyone, and a happy Monday! This afternoon I have a wonderful inspiration shoot to share with you all the way from Villa Rafut, Nova Gorica in Slovenia! Nejc Bole has sent in some gorgeous images, with beautiful styling, dappled sunlight and a gorgeous vintage boho woodland theme. I love the bride's boho style and groom's dapper look, and the tablescape is just gorgeous. Enjoy!
Vintage boho chic styled wedding with natural decoration. With all the green we have added touch of gold in form of geometrical shapes as details inspired by surrounding neo-islamic architecture.
The idea of this boho vintage styled wedding had been rolling in my mind for quite a while! When I accidentally came across this location, Villa Rafut, I just knew we had to do it there. I was impressed by the vegetation and oriental architecture that we had also used as a decoration and details of the wedding. When I presented the idea to Jasna (wedding organizer), Andreja (florist) and Marjen (designer) they were immediately impressed and willing to help.
At first I was attracted by the tropical vegetation, something I was looking for because it is not so typical for our country, but then I was impressed by the oriental architecture. We were looking for an inspiration in the area and Marjen immediately noticed little hidden geometrical shapes in the architecture so we decided to use this shapes in our decoration and on the cake.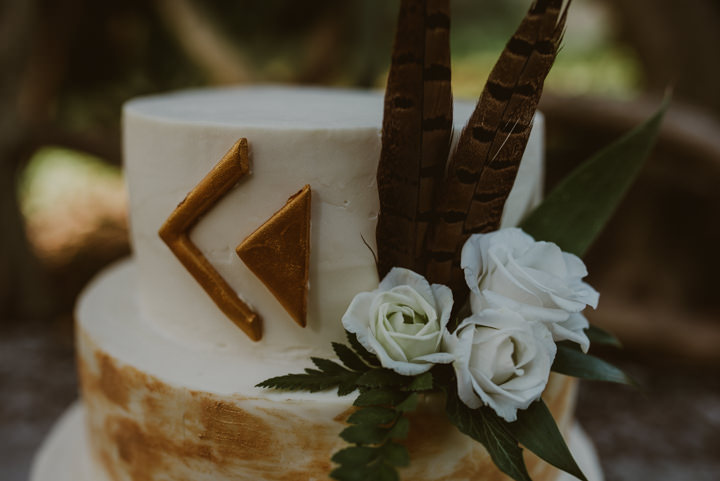 My initial plan was to get a bit different looking wedding to present it to all the couples out there that are more into boho, nature inspired weddings. I guess couples out there, viewing this, would have be the judges of whether we have achieved our plans. I think more and more people are looking to get married or elope closer to nature and are looking for unconventional venues. Why not try to get a permission to get married in Villa Rafut or similar location closer to your home.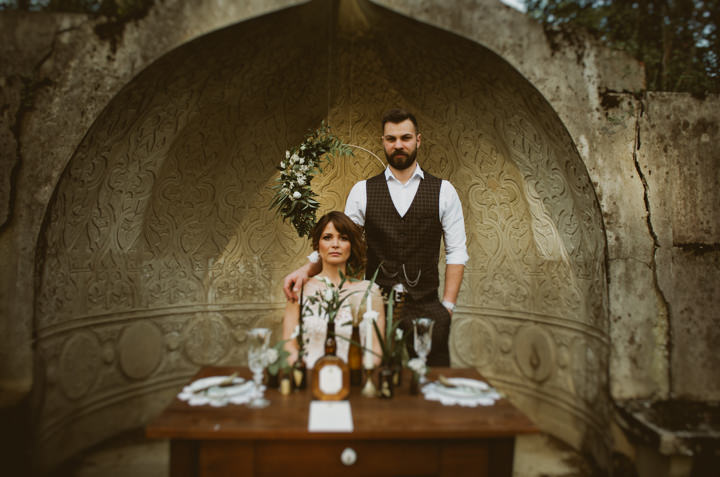 Supplier Shout Outs
For more information about Nejc's work go to:
nejcbole.com /  [email protected] / FACEBOOK / I: @nejcbole / PINTEREST

[jprel]