Wedding food is such an important part of your wedding celebration. What to choose to feed your guests can really set the tone for the whole day, from the canapés to the wedding breakfast, right through to the evening food. But how do you choose when there are so many options available to you? There are some really on trend options at the moment, so today we are exploring some of these wedding food trends, to make sure you choose something fun, unique and delicious for your wedding guests. Your wedding will be one to remember for all the right reasons, so read on for some amazing food inspiration.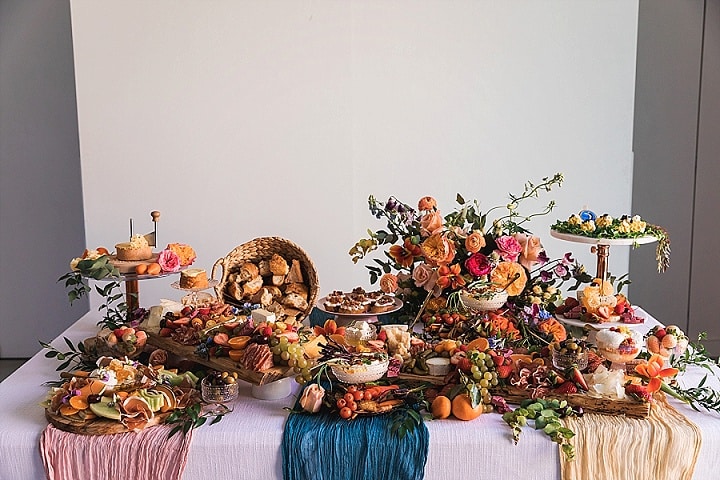 1. Mini Egg Rolls
Egg rolls are a popular appetizer in most Chinese restaurants. Turn them into a cocktail hour snack by serving mini versions. Your guests will love the light veggie filling and whichever dipping sauces you provide. Everyone from vegetarians to carnivores can enjoy this crowd-pleasing snack.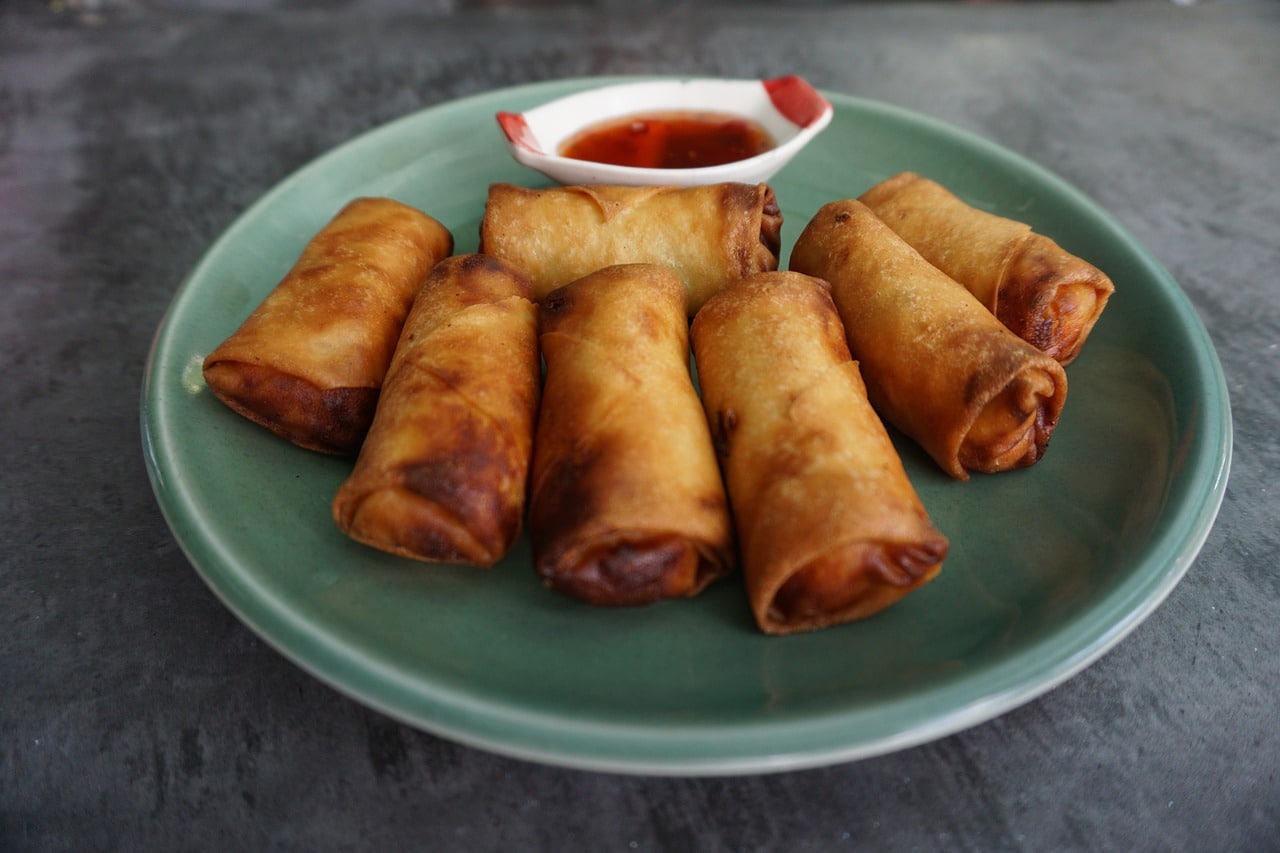 2. Chicken-Pressed Ladles
Ladles are the latest way to serve wedding guests in style. Sometimes they're long, decorative and match the wedding decor. Other times, people make them from hard tortilla shells. Press bite-sized chicken pieces into each ladle and top with whatever goes with your reception meal — cheese, sauce and veggies all pair well with white meat.
3. Cookie and Milk Shots
Dipping cookies in milk is a classic dessert that reminds most people of childhood joy. Weave that feeling into your reception by serving slices of cookies dipped in shot glasses. All you need to do is pick a dessert liquor you prefer or find one that resembles milk. Get your caterer and bartender in contact with each other so they know how to set this dessert up for your adult guests.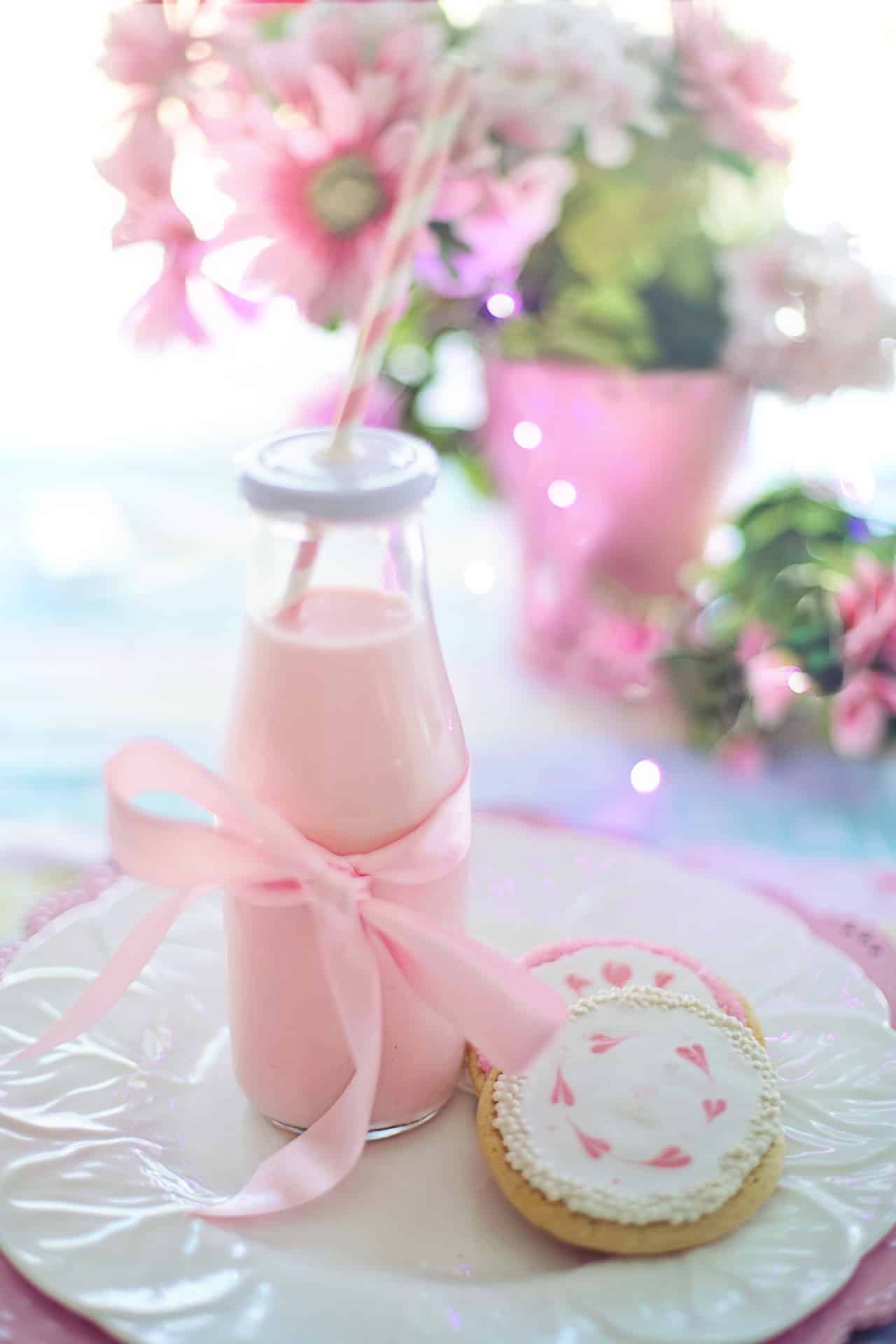 4. Bacon-Wrapped Scallops
Summer brides have a unique wedding food that's seasonally available — scallops. Find a caterer who can wrap them in bacon and bake them until the meat becomes crispy and the scallops tender. The differing textures and salty sweetness will amaze your guests.
This menu item also doubles as food you can serve throughout the night. As long as the scallops stay chilled, your guests can grab one for a snack in between songs on the dance floor.
5. Charcuterie Cones
Everyone's heard of charcuterie boards, but they take up too much space to serve one for each guest. Convert your love of charcuterie snacks into a paper cone. You could fill individual ones with snacks like speared veggies, cheese cubes, sliced meats and crackers. Guests will appreciate dining on them as they mingle during your cocktail hour.
6. Bubble Tea Cocktails
Boba drinks are super popular, so consider serving them at your wedding. A cold chai bubble tea mixed with Irish cream liquor would help your guests cool off at your spring or summer wedding. Taro-flavored tea is also great with mezcal, which balances the milky sweetness with a warm, smoky haze.
Enjoy taste-testing recipes at home to see what you like, or work with your bartender to create unique cocktails. There's an endless variety of tea and liquor combinations, so give this some thought before serving it at your wedding.
7. Waffle Bites
Think about serving waffle bites if you want comfort food at your reception. You can top them with roasted or fried chicken pieces, plus country-style gravy or hot sauce. Don't forget to pair them with sides like fruit salads, mashed potatoes or mac 'n cheese.
Waffle bites also work as reception food after sunrise ceremonies. Your guests may feel like it's too early for chicken, so serve your waffle bites alongside breakfast sausage, scrambled eggs and pancakes with syrup.
If you're worried about people with food allergies, you can also order gluten-free waffles and serve them on the side. Just talk with your caterer about making them on a separate stovetop to keep the allergen-free food away from ingredients that could trigger attacks.
8. Ice Cream Cookie Sandwiches
Guests of all ages appreciate it when there's dessert at a wedding reception. Find an ice cream caterer or food truck to serve ice cream cookie sandwiches for everyone. You could select various cookies for your ice cream flavors and mix-ins.
This is also an excellent option for brides on a budget. Ask a few friends or family members to help you make a large batch of cookies. You only need to soften your favorite ice cream flavors and freeze everything at home before transporting it to your venue on your wedding day.
9. Grilled Cheese Shots
Autumn and winter brides looking for something warm at their reception will love serving grilled cheese shots to their guests. The miniature sandwiches will be instant comfort food, and the tiny shot glass or mugs filled with tomato soup will warm everyone's bones so they're ready to dance.
10. Chocolate-Covered Doughnut Bites
Take inspiration from the modern doughnut wall and dip doughnut bites into chocolate before your reception. You'll create the perfect opportunity to drizzle other chocolate flavours and sprinkles over a dessert most people adore.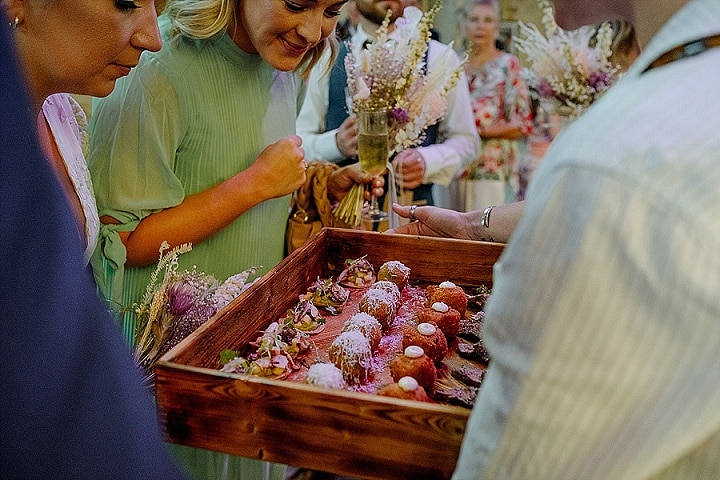 Now that you've found a few unique wedding foods to serve your guests on your big day, think about what would make the experience even more special for you. Whether you prefer seafood in summer or warm soups in winter, you'll craft a clever menu that makes your ceremony stand out from all the rest.
this is a collaborative post