A couple of weeks ago after posting an Engagement shoot on the Blog, someone decided to leave me a comment, basically having a go at the whole concept of engagement and pre wed shoots, calling the whole thing silly! This person went on to ask why people wanted to 1) look at these pictures and  2) couldn't see the point in having them done in the first place, after all it's not a wedding?
So today I wanted to broach the subject and give my answer back to the person who left the comment, as well as anyone else out there who is wondering why they should (or shouldn't bother with an engagement shoot)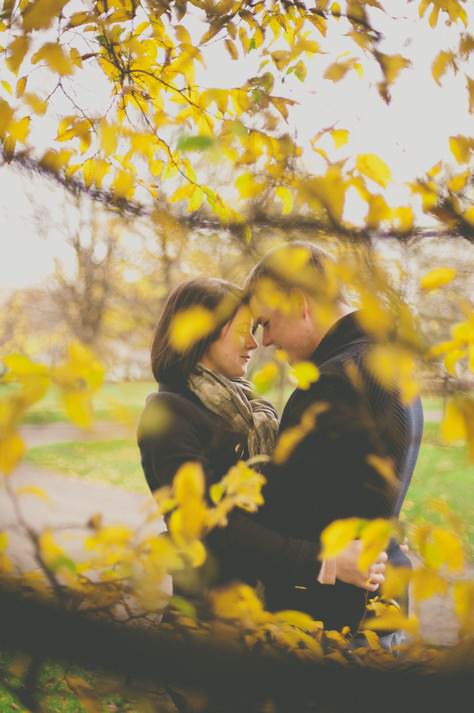 Now I have my own views, personally I think they are a great way to get used to the camera, none of us are born models, and on your wedding day you will have you picture taken more than any other day in your life, so you want to get it right! A lot of people hate having their picture taken, so an engagement shoot is a great warm up for the big day. You and your photographer can figure out the best poses, for you and also the best way for you to get the most out of your wedding photography. It's also a great way for you to meet and get used to each other before the day itself, after all you are going to be spending a lot of time with your Photographer on the day of your wedding.
But those are my views, I thought it would be best to ask an expert so have drafted in Jaye Cole from Tux and Tales Photography, to help me out on this rather extensive subject!
So I'll pass the Blog over to Jaye
When Kelly asked me to write this article about engagement photography, I have to say that I jumped at the chance.  I am a huge supporter of engagement sessions (E-shoots, Love shoots, Couple Shoots, Pre-wed shoots…. call them what you will) and even include them free of charge in all of our standard wedding photography packages.
To me, they just make sense. In most cases, wedding photography is the most money a couple has -and maybe ever will – spend on personal photography. If you believe the statistics, the average spend is in the neighbourhood of £1,500 – £2,000. For many of us, that is more than we spent on our first car! Well, when we bought that first car, before plunking down all those crisp notes, we sure as heck gave our new set of wheels a spin around the neighbourhood. We kicked the tyres. We checked under the bonnet (even if we didn't know what we were looking at). Heck, we took the necessary driving lessons and exams before we even began to think about making such a big purchase.
Engagement photography is much the same. It is a chance to 'try before you buy'. To take your photographer for a metaphorical (perhaps even literal?) spin around the neighbourhood before parting ways with those lovely notes. Like your driving lessons, an engagement session often serves as a mini wedding-photography lesson, making you as prepared as possible so you can feel confident about your photos rather than terrified of the possible results.
For the un-initiated and those who just fell down the rabbit hole (aka – got engaged), I thought I would bend your ear a little bit about the merits of engagement photography.
What is engagement photography?
Well, it pretty much does what it says on the tin. It is a time for you to celebrate your new engagement with a photography session with your newly betrothed. More traditional photographers may choose to have an engagement session done in the privacy of their studio whilst more contemporary photographers often opt to do these sessions as 1-3 hour on-location excursions, preferring locations and settings which are reflective of the bride and groom's personal style. During this session, your photographer will take some time to get to know you and discover your comfort zone. You will be given pointers which will help you increase the likelihood of beautiful photography and in the end you will get some fabulous pictures to buy or keep.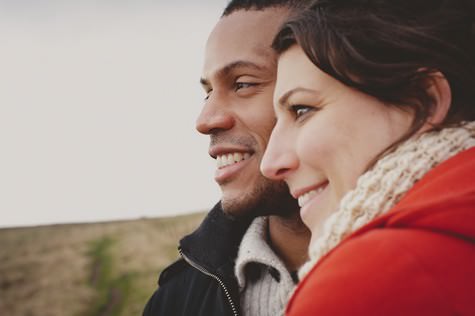 How does engagement photography help give you better pictures on your wedding day?
There are so many fantastic reasons to have an engagement shoot, but I will attempt to give a brief run-down of the most important points.
Even from the very beginning of the engagement session planning, I am learning about my clients. For example, clients reveal so much of their personalities from the location they choose. The couple who opts for an urban location says something very  different about themselves than the client who opts for an afternoon on a farm. If a couple request something really outrageous and fun like a day antique shopping or a shoot in a comic book shop, I know that my clients are already very confident people. Knowing these kinds of details about my clients really helps me figure out who they are as people. the more I know you – the better pictures I can take of you.
The most important thing I get to know about my clients during engagement sessions is their limits. We all have them – and they are all in different places. One couple may think nothing of running around a park in the rain, swinging from lampposts and clicking their heels. Other clients would want to die at the mere suggestion of doing those same things.
Nearly equally important as what I learn from you is what you can learn from me on the day. I am able to teach you how to be photographed  as well as gain confidence in your appearance. From a slight angling of your body to trim your figure, to learning not to race down the aisle, there are so many little things you can do to increase the odds of getting gorgeous photos that look natural whilst remaining flattering (what every girl really wants!).
The engagement shoot sets the right expectations. You may have loved your photographer's portfolio, but how will you look in her photos? It is important for brides and grooms to have a realistic expectation of the kind of photos they are willing to allow to be taken before the wedding day. As we specialise in working with creative couples, we have a portfolio full of fun, creative days with brides and grooms doing and wearing some pretty outrageous stuff. However, it has happened more than once that a bride and groom who thought they were 'up for anything' found their inner wallflower when the camera was pointed on them. If you turn into a shrinking violet in front of the camera – don't worry – you can still have gorgeous photos – you just may not be ready to have them taken whilst you are running through a rainbow coloured chocolate waterfall!
Putting all that you have learned into practice on the wedding day can really help when time is tight. We all know the saying, 'The best laid plans of mice and men oft go awry'. In an ideal world, I would get at least 1 full hour alone with the bride and groom on their wedding day. A little chill out time and then some time for photos. The reality, however, is a horse of an entirely different colour. By the time the wedding ceremony runs late (2 out of 5 times they will) and your mum has asked for another 10 impromptu group shots with your distant cousins (the ones you told her before the day that you didn't want) – I am usually left with about 20 minutes. I don't want to spend those precious few minutes getting you comfortable with the camera. If you have had an engagement session, you are already a seasoned pro!
I asked around a few of my fellow photographers and here is what they said about engagement sessions:
'We love the pre shoot; it allows the couple to get to know their tog & get used to relaxing around him/us! Also, it can provide an opportunity for some opposite season shots; EG: our last wedding couple in Feb have some gorgeous high summer shots from their e-shoot in contrast to their winter wedding shots' – Sally Pickard (Peacock Pix)
'Communication is so important, and I need to know that the clients are my friends LONG before the wedding day, so that they're completely at ease with me' – Jay Mountford (Jay Mountford Photography)
'I truly believe in them as an essential part of building my relationship with the couple – which then helps on the day – without question. Even from a practical point of view, they know how I work and it speeds things up! To date, I've always done an e-shoot for every wedding. Even with couples that live in New York – we have squeezed one in whilst they are over here in the UK for wedding plans! ' Zoe Bairre (Photos by Zoe)
How to get the most out of your engagement session.
Go for it! Buy that new dress and wear a new pair of shoes. The more dolled up you feel on the day, the more you will be ready to let the paparazzi snap away.
Pick a location that is meaningful to you. Unless you got engaged at a park, try to think outside of the box. Some of our favourite upcoming shoots this year will feature a jaunt to the local car boot (for a couple who loves a good rummage sale), a jazz cafe on open mic night and an evening at a chess competition. Each of these couples could have chosen a park, but the locations they selected were more personal and will likely result in pictures that are the very essence of 'them'.
Be ready to have fun! There is nothing more attractive than a happy face. If you go in expecting to be miserable and embarrassed, you absolutely will be. If you expect to have fun – you will be right on that account too. As with most things in life, you get out of it what you put in.
Here are a few more tips from the pros…
'Speak to your photographer about including things that are personal to you like a musical instrument or a bike. Also pets can look super cute too!' Karen McGowran (Karen McGowran Photography)
'Be yourselves. Don't just copy trendy poses, don't hold props that have nothing to do with you. Talk to your photographer to make sure that you both know what you're after – if you're not demonstrative people then discuss doing something fun instead, if you're hopeless romantics then do something that shows that. And above all, try to go somewhere that matters to you, it'll show. It really matters that the engagement photos show who you are as a couple, it helps you to get great photos, you end up relaxing and trusting your photographer, and your photographer knows what you like and don't like, which is invaluable on the wedding day.' Tarah Connan (Tarah Coonan Photography)
'Play your favourite "Get Happy" song on the way over. It's helpful to be in a great mood when you get there!' – Faith Stone (Faith Stone Photography)
'If there's been a fashion era that you've loved, this could be your chance to really dress up , so for eg. if Great Gatsby Style is you, why not go for that?' Catherine Kerr (Eyecapture Wedding Photography)
Your photos – your legacy
Think about your engagement photography in much the same way you do your wedding photography. This is your legacy. Your grandchildren (and great grandchildren!) will hopefully someday be pouring over these pictures. What a wonderful gift to give to your future generations. What I wouldn't give to have a photo of my nan and grandad before they became the sage, wizened faces I remember. Perhaps one of my nan doing her famous foxtrot? Perhaps one of my grandad playing his saxophone?
If only they had engagement sessions 80 years ago…..
So what do you think? have you gad an engagement shoot? did you find it helpful and enjoyable? are you considering an engagement shoot at the moment? Did you book your wedding photography without an engagement shoot and wish you had one? I'd love to hear about your experience, so feel free to join in the conversation below.
To find out more about Tux and Tales go to
www.tuxandtalesphoto.co.uk
www.tuxandtalesphoto.co.uk/blog/
[email protected]
FACEBOOK
TWITTER
Tel / Txt: 07590410102
All Photo Credits: www.tuxandtalesphoto.co.uk  and http://photosbyzoe.co.uk/