Today I have a real treat for you as I have three shoots for the price of one. It's the engagement shoot, wedding and trash the dress shoot of Trudy and Matt who were married in Queensland. It was sent into me by Fiona and Adam at Deep Grey  and I just love it! A beautiful outdoor ceremony next to a beach with the most amazing trash the Dress thrown in for good measure! Thanks so much to Fiona and Adam for sharing!
Unfortunately we couldn't get in contact with Trudy and Matt to get any more details regarding their day but Fiona and Adam have added in a few of their own words:
'With Trudy and Matt, the wedding journey took place over three different shoots in three different locations as they become one.'
Engagement Shoot
'Their engagement shoot took place a lush field at dusk, a perfect place for stolen kisses in the long grass. I love the soft beautiful colours in this engagement shoot. Matt and Trudy managed to dress in perfect harmony with their surrounds. I love it! So dreamy!'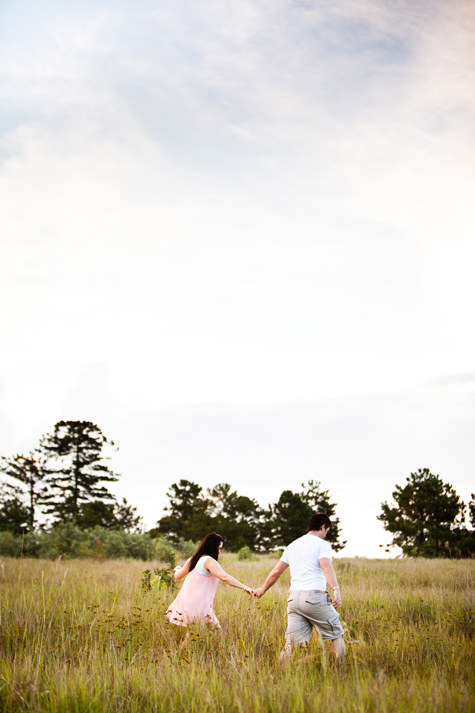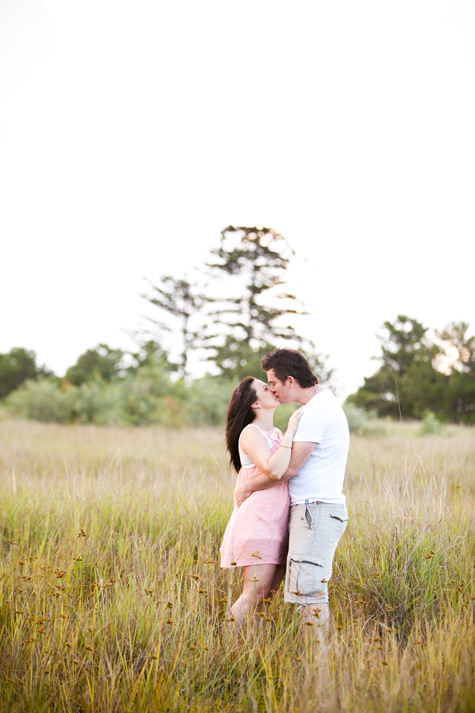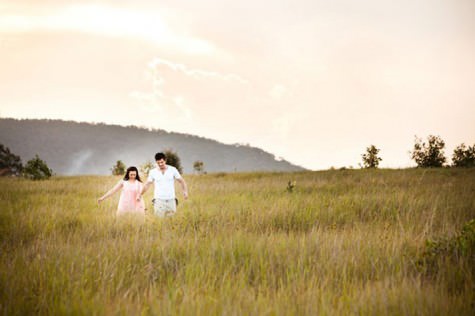 The Wedding
'Matt and Trudy were married by the poolside at the gorgeous brand new 5 star Outrigger in Noosa– what a gorgeous venue! We had so much fun with Matt and Trudy on their wedding day, and it all went perfectly. The venue was the ultimate stage for Trudy and Matt's wedding as the reflection of the ceremony played out in the shimmering pool. Trudy's simple, empire line dress with chic single shoulder strap embellishment mirrored the beach side resort location. A sense of a fun and adventure for the future could be felt as the couple celebrated with close friends.'
Trash The Dress 
'Matt and Trudy decided that they would like to have a "Trash the Dress" shoot in the week following the wedding, which was so much fun! We were cracking up laughing the whole time- and let me just say, that water was FREEZING! Cheers guys for being troopers- even when you were feeling a little under-the-weather and still got in the icy water… You rocked it!'
For more information on Fiona and Adams work go to
www.deepgrey.com.au
http://blog.deepgrey.com.au/
[email protected]
FACEBOOK
+617 30900005 or +6140906879
We are a Brisbane based husband and wife team who love what we do!
Whether it be portrait or wedding photography, our relaxed style ensures that we get the best results possible. We appreciate that not everyone is comfortable in front of the camera. That is why we have a candid and fun approach to our photography.
We believe our photography is timeless. You will still love your photos in two, ten or fifty years time. Our style of photography will never date.
Easy going, with an eye for detail, we want you to relax and enjoy your wedding day, so we ensure that our presence is both seamless and non intrusive.