Picking a gift for your groomsmen can be difficult. Between personal preferences of each groomsman, to the overall cost of getting the gift, finding something that works for everyone can be a challenge.
For some first class advice follow these 5 tips to pick the perfect groomsmen gift for your friends.
5 Tips for Picking Groomsmen Gifts
Tip #1: Consider the personality of each groomsman.
One of the best ways to make your groomsman's gift memorable is to consider the personality of each groomsman when selecting the gift. Sure, picking a single item as your gift for all of your groomsmen is easy, but maybe the perfect gift for one friend ends up being a closet-stasher for another.
For example, a personalized flask might be a big hit with a few of your groomsmen. But what if others don't even drink?
Or, say you decide to get custom engraved watches for your groomsmen. Do you get all of them the same oversized gold watch? Or do you consider the style and preferences of each groomsman before buying the right watch for each person specifically? We suggest the latter.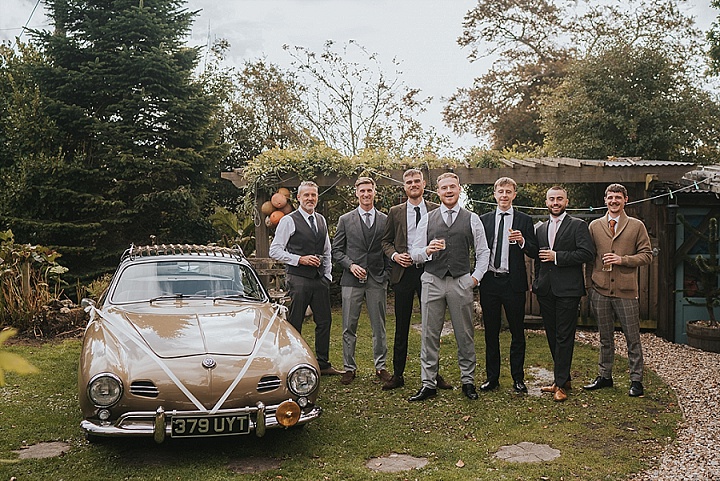 Tip #2: Opt for something useful.
The worst gifts are the ones that never get used. You want to commemorate the occasion with something meaningful and personalized. But that doesn't mean it needs to be useless.
This is one of the reasons we're big advocates for watches as a groomsmen gift. They can be personalized, engraved and they'll actually be used by your groomsmen!
Tip #3: Opt for something that lasts.
Like tip #2, a gift that doesn't stand the test of time isn't really that good of a gift. When going through the process of choosing a groomsmen gift, think about things that will last a long time.
After all, your wedding is meant to commemorate a lifelong love. Don't you think the gifts given at your wedding should ideally last equally as long?
Tip #4: Strike a balance between cost and quality.
Finding a gift that's useful, durable and personal is just the start. Perhaps the most important part of choosing a gift for groomsmen is making sure that it's not going to break your bank. If you know where to look, you can find some truly badass groomsmen gifts for reasonable prices.
Weddings are already super expensive. Having a quality wedding means spending some of that hard-earned cash and maybe even incurring some debt.
So while we would never advocate for getting a cheap groomsman gift, we do recommend being financially wise.
Find something that strikes a balance between quality and cost. Again, watches fit the bill here. Read on to tip #5 to see which watch brand we recommend and why.
Tip #5: Personalize it.
The best way to personalize a groomsman's gift is to engrave it. It's for this reason, and the other tips above, that we highly recommend checking out Nixon watches for wedding gifts.
Nixon offers affordable men's and women's watches that can be engraved at a reasonable price. You can select different styles and/or colours for each groomsman and add a little personalized message on the back of each.
Head on over to Nixon to see which new watch makes the best groomsman's gift for your friends.
This is a sponsored post