Happy Monday everyone and how are you all? I hope you had a good weekend and that you got up to something fun and wedding related. Are any of you off for the Easter Holidays now? Ours starts this week but I know a lot of the country don't start till the week after! I am just in recovery mode from a weekend celebrating three 50th birthdays. Me and four other Uni friends all met up in Leamington Spa, ate, drank and had a right royal catch up, it was lovely! So good to see old friends and chat about the old days. On with today's wedding and it's the turn of Meghan and Max and their dream of a day. Set on the Rhode island coast line right next to the sea, on 19th June 2021. This relaxed wedding is dripping in relaxed Boho style, filled with the most stunning flowers, beautiful outdoor ceremony and a gorgeous marquee reception with some outstanding decoration. Big thanks to Blooms by the Box  for the amazing submission.
Max and Meghan met in graduate school while both pursuing their Masters at the Yale School of Architecture. One class apart from each other, Max became Meghan's teaching assistant in her second semester and she quickly developed a huge crush on the guy who knew how to solve every problem (and who still does!). At the last academic event of the year, Max (finally!) asked her out on their first date. Every moment since has been absolute bliss, with Max surprising Meghan with a proposal on the beach with champagne and fireworks on the fourth of July.
After a few months of looking at traditional wedding venues, the couple quickly realized that they needed to switch gears to something that felt more them. They chose a coastal cottage on the same island where Max proposed to say their "I dos" in the ocean breeze. The main goal was to keep everything fun and relaxed for their guests all weekend long. Right before the ceremony, the couple had a "first not look" moment where they met at the corner of the house to squeeze each other's hands and let out some nerves. The reception was marked by memorable speeches, with Meghan's dad having every person in the tent sobbing by the end. The night ended, of course, with surprise fireworks before the whole crew kept the party going late into the night at a local bar.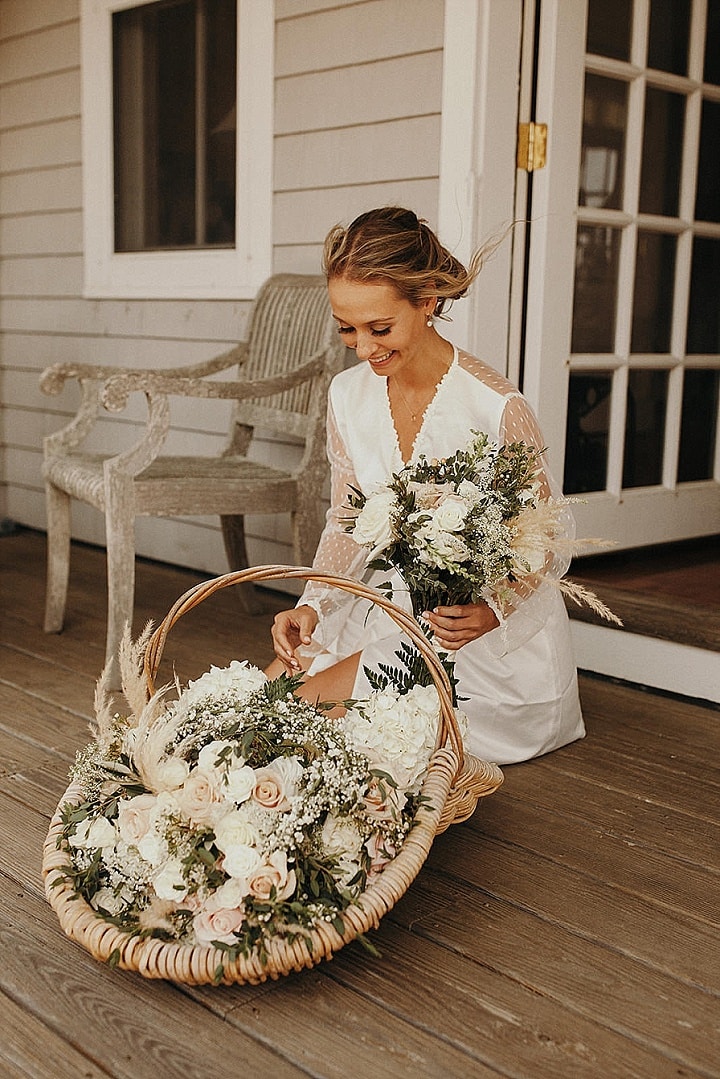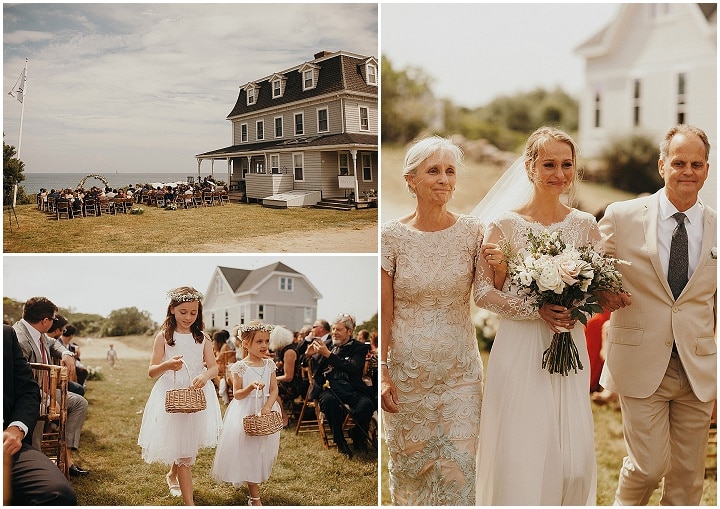 Supplier Shout Outs
[jprel]