This afternoon it's all about the boys! Finding  a unique gift for the men in your wedding party can often be harder than you think. With so many age ranges in one wedding it can be difficult to find something that suits everyone. Today I would like to introduce you to Groovy Groomsmen Gifts who are here to make finding your groomsmen, ushers, best man, father of the bride, any of the males in your life the perfect gift. Their website is full of unique, quirky and personalised ideas. Today they are here to share a few options with you. Do let me know what you think.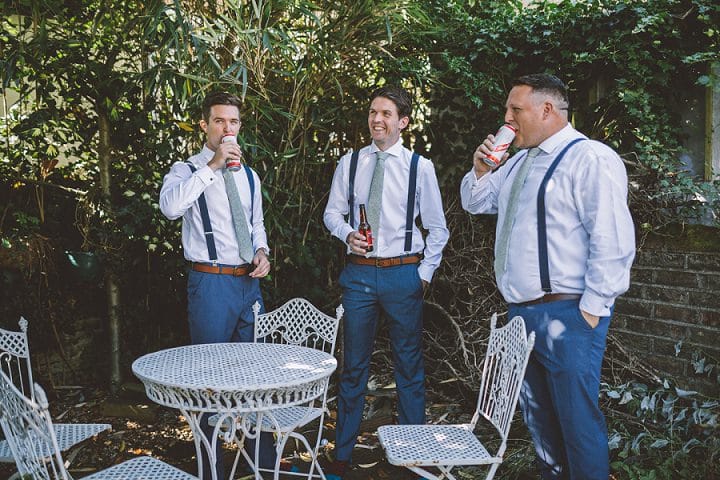 Groovy Groomsmen Gifts tell us more about their products
When picking groomsmen, you're typically inclined to choose your best mates. Your buddies have been there for you through life's ups and downs and it's natural that you choose them to play an important part in your wedding.
It's also a tradition to give your groomsmen a gift as a way of thanking them for their help in the wedding. It's a great memento of your bond, so gift them something they'll love, something they can use, something like a mug for their drink. But regular mugs are too mainstream.
Thankfully, Groovy Groomsmen Gifts offers unique ideas to those who need help in finding a present. They specialize in gifts that can be personalized for each of your groomsmen, and some of their bestsellers are unique utensils with which one can use to imbibe their favorite poison. Check them out!
Starting off with class, a decanter not only makes alcohol look good, it can also refine the taste of the drink—perfect for gentlemen and ladies with a preference for luxury.
If you've got people of culture among your groomsmen, browse over a dozen styles of decanters on Groovy Groomsmen Gifts' website. Some are available in sets, like the Sip & Smoke which comes with cigar holders and cutters or the BarFriender that's complete with two lowball glasses, a wooden tray, a wooden ice bucket, and a wooden ice tong.
All of them, even their boxes, can be imprinted with your recipient's name, just so you can make the gift more special.
The Frost in Translation mugs are a cooler alternative to regular mugs (pun intended).
While a decanter allows one to clearly see the liquor inside, a frosted mug does that through a veil of opacity, adding a foggy layer that somehow adds a matte quality to the color of the beverage.
It's great for drinks best served cold as the mist outside the mug matches well with its frosted glass. But it can also be used for hot beverages.
And this time, your option for personalizing this gift includes a cartoon caricature of your buddy's face.
If some of your friends are conservative and/or practical, the Flaskenstein stainless steel flask will be ideal for them. Compared with a decanter or a frosted mug, you can't see through a flask. Using a flask, your shy friend will no longer feel ashamed for drinking something weak, probably a cute one with a light, fruity tinge.
A great benefit with a flask is its portability. Your groomsmen can place it inside a pocket or, if they have a holster for it, hang it from a belt, then they can bring their potion anywhere without it looking weird or burdensome. Anytime they feel parched, they can simply take a swig from the flask.
The Flaskenstein can also be personalized with a caricature of your groomsman's visage.
Finally, for the beer berserkers of your bunch, the Mug on a Mug stein! Perhaps the heaviest in this list with a capacity of 22 oz., steins are big, grown-up mugs no minor should ever hold (or else they may grow a beard). In fact, stein is German for "stone."
They definitely will get wasted after two or three full steins. After all, 22 oz. is more than a pint. So if any of your groomsmen can hold their liquor, let them have a stein. It may even add more hair to their chests.
And like the Flaskenstein and the Frost in Translation, you can have a caricature of your recipient's face on the stein.
Cheers to More Years of Friendship
Now that each of your groomsmen has their own cup, pour them a bottle and make a toast—to life, liquor, and love! A bit of revelry is perfectly fine. After all, it is your wedding day, and you need to start your married life with a good note, backed with support from your faithful groomsmen. Have fun!
For more information on Groovy Groomsmen Gifts go to 
www.groovygroomsmengifts.com / FACEBOOK / INSTAGRAM / TWITTER