A wedding is an exciting occasion for all the guests and especially for the bride and groom. Months and months of careful planning go into selecting the wedding venue and planning the menu and the decor. This process is even more labour-intensive if your wedding has not only a colour scheme but a theme as well, for example, a springtime wedding. If you are attending a winter-themed wedding, just like if you're attending any wedding, there are a lot of dos and don'ts in terms of what a respectful guest should and should not wear to the ceremony and reception. Usually, a spring-themed wedding will take place in Springtime, making it much easier to dress in warm weather clothing than if the ceremony was conducted in the freezing cold dead of winter.
Before you hit the shops or jump onto your computer to buy the perfect outfit, we have a few things for you to consider. From women's Ted Baker coats (because we all know that Spring isn't consistently warm!) to floaty dresses, there are options aplenty! We have tips on how to dress that will help to ensure that what you wear is not only beautiful but appropriate as well.
Spring Has Sprung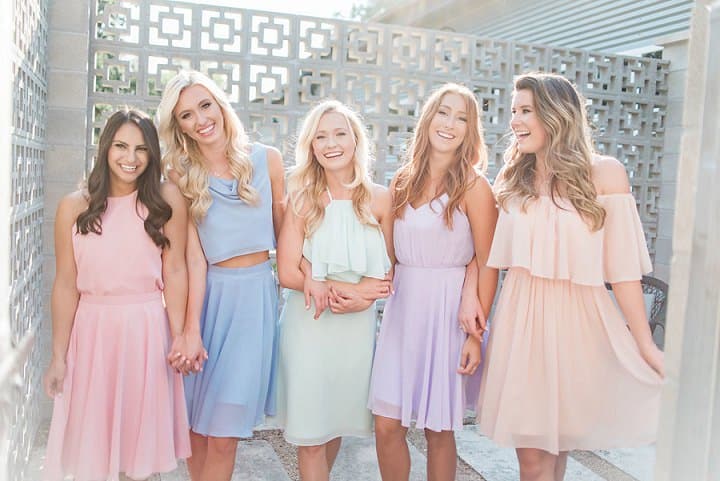 1.  Don't Wear WHITE
We really shouldn't have to say this, but there's always that one guest who pushes the boundaries of wedding attire etiquette until they break. White, ivory, ecru, cream, buff…whatever you call it, it's out of the question. The only exception to this rule is if the bride has explicitly stated that she is not wearing white or cream and that you may do so.
2.  Don't Outdress the Bride
On the subject of things you shouldn't do at any wedding: wearing a bigger, more obvious, or fancier dress than the bride is a huge no-no. We don't care how cute it is; we don't care if you already had it or couldn't turn it down because it was free. Wearing something more extravagant than the bride on her special day is the worst possible wedding etiquette and people won't forget it.
On the subject of outdressing: be sure to check the language in the invitation. If it says, "semi-formal," do yourself and the bride and groom a favour and do not arrive in a ballgown or top hat…or both. Stick to the dress code as laid out in the invitation; the bride and groom
3.  Wear a Practical Outfit
Spring can be a tricky time to dress practically. Since our friend Global Warming arrived at the party, sudden and unpredictable weather changes have become a much more regular occurrence. We advise that you choose an outfit that you love and find ways to make it "weather appropriate" by layering and de-layering as necessary. We also advise that it might be in your best interest to have a warmer or cooler weather backup just in case. For example: if your dress is light and floaty, be sure you bring along a warm, but still cute, coat that will go well with it in case the weather turns. If your outfit includes a pair of closed-toe boots, you might want to wear a sleeveless top in case the boots become too warm, or have a pair of strappy heels in your trunk as a backup plan in case the boots are just too hot.
4.  Accessorize
We can all hear Miranda Priestly in our heads now, loud and clear: "Florals for Spring? Groundbreaking." While we do advise the wearing of a cute shawl or wrap in case of a cold snap and definitely advise having a coat on hand (rather safe than sorry) we don't think that you need to go quite as on the nose in print as florals for a spring-themed wedding. If the weather looks set to be unseasonably warm and the ceremony is an outdoor one, you should also wear a hat, but a breathable one. Your best accessory, never forget, is sunscreen! If you're wearing a light dress, add a shawl or wrap as an extra layer and insurance against cool air on bare skin. And you can never go wrong with a pair of fancy statement earrings to elevate your spring look.
5.  Go For Lighter, brighter Colours
Most people's wardrobes tend to edge towards darker colours in the wintertime. Think of spring as a time of celebrating the turn in the weather and selecting lighter, brighter colours to wear to a spring wedding. Since this is a wedding and the focus should be on the bride and groom, steer clear of anything TOO jewel-bright or loudly patterned. While soft, muted colours are a good idea, we must caution you again about wearing anything so muted that it looks too near to white or cream.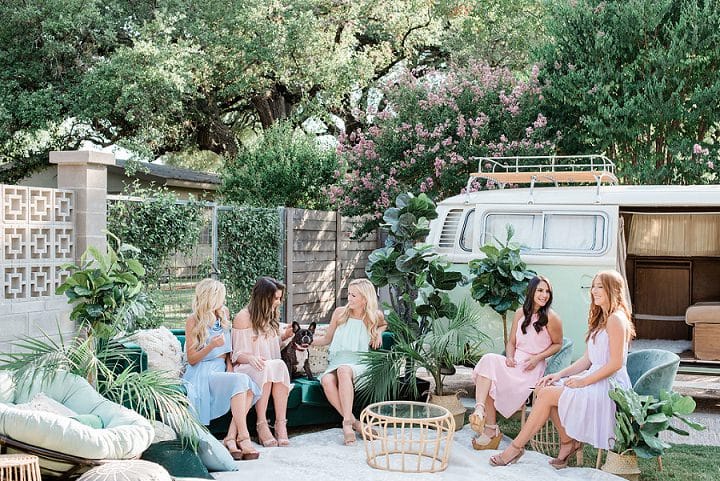 Spring-themed weddings are so much fun, and dressing for them is too! With these simple guidelines, you'll have a great time selecting a wedding outfit and look amazing on the day.
this is a collaborative post