With the days, at last, getting warmer and the nights getting longer, it really does feel that spring is at last here! After many months of cold and darkness, winter finally seems to be on its way out as we welcome in the sunshine. To celebrate this, I am delighted to share with you 'Pastel Dreams', a styled shoot filled with gorgeous ethereal springtime wedding inspiration. The shoot took place on 24th January 2021 at Schoolhouse Events in Dallas, Texas. The shoot mixes elements of Boho with modern dreamy styling. Soft tones of orange and blue work beautifully against the light neutral background and really really make the colours pop. My favourite part of the shoot though has to be the cloud made of flowers, which just looks so striking! Big thanks to the photography of Lana Del Mar Photo and the planner Sage and Stem Co and their fab team for these gorgeous images.
This ethereal shoot featured beautiful pops of Springtime colors. The eclectic florals, romantic dress, and whimsical details all came together to create a pastel dream.
Sage and Stem the planner tells us about her inspiration
"I had attended a few styled shoots and felt like I was never quite getting the entire value from the shoots. I wanted to create something that would create incredible content for both established and new photographers. I wanted something different than the typical romantic boho vibes we find in Texas. I saw a picture of a pastel cloud and the idea began laying itself out in front of me. A pastel themed shoot that looked like it was something out of a dream. I brought together some of the most creative vendors in Dallas and they brought their talent to the table. I trusted them whole heartedly and the delivered."
Alana the photographer tells us about the shoot. 
I attended this shoot as a photographer because I loved the vision Sage and Stem Co had. I will be the first to admit that I am obsessed with the earthy, desert tones that have been so popular this year; however, photographing beautiful pops of blue, orange, and purple was equally as exciting and ended up being very refreshing for me, creatively.
I was so excited to have the opportunity to shoot at The Schoolhouse, which is a new venue in Dallas, Texas. The venue was recently refinished and used to be an old school building. I was very interested to check it out because I love the quirky and fun vibe of getting married in an old schoolhouse. I'm so glad I had the opportunity to shoot this beautiful editorial there!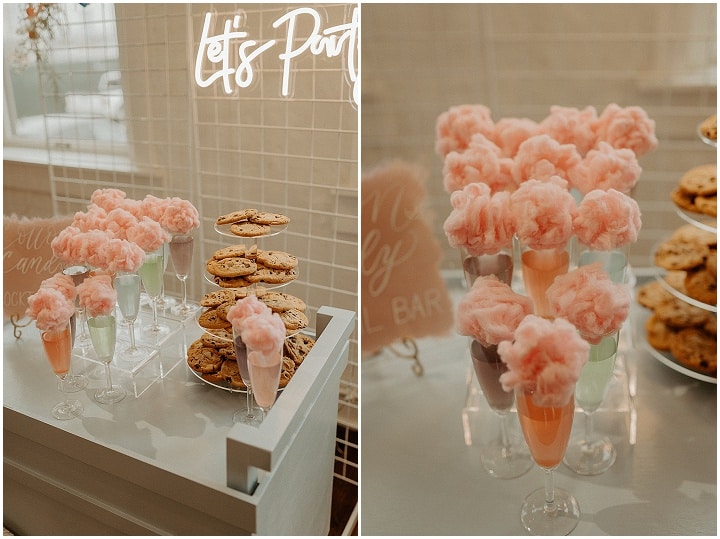 Supplier Shout Outs