This afternoon I am delighted to welcome our good friends at Revelry back to the blog, sharing with us their brand new collection of summer fun cocktail dresses. Revelry is an innovative bridesmaid dress company who specialise in purse friendly, stylish, fun bridesmaids dresses. They come in 4 different lengths, lots of different fabrics and over 100 colour ways. Making sure that you find your perfect bridesmaids dresses from their huge array of outfit choices. This brand new collection, is fun, flirty, full of pretty pastel colours and brings with it a brand new dress length! I just know you are going to adore them!
Revelry Brings Summer Fun And Festival Flair Together For This Palm Springs-Inspired Shoot
As we get ready to pack our swimsuits away and pull out our sweaters and boots, we can't help but cherish these last few weeks of sundresses, summer sunshine, and all things bright, bold, and beautiful. While we love the season of cool weather and Pumpkin Spice, there's something about trading in our ice pops and tans that makes us a little gloomy.
We weren't alone in feeling this way! With summer ending in just a month, Revelry, the company behind innovative dresses and sample boxes that are changing the bridesmaid game, decided to throw one last bash to soak up the season. The babes behind this trendy, e-commerce boutique pulled out all the stops for a perfect end-of-summer fling including cotton candy, popsicles, a vintage "photobus," and the ideal outdoor venue to bask in a beautiful bohemian vibe. But the true cherry on top of the day? The cutest cocktail length dresses, perfect for hotter months, outdoor ceremonies, and any and all boho occasions.
Sure, we were already obsessed with Revelry's Pinterest-worthy looks and dreamy styles, but what makes them extra special? The fact that all of their dresses and skirts come in four different length options at no extra charge! This means a fresh take on all your traditional length favorites from Revelry. Choose between cocktail, petite maxi, regular maxi, and tall maxi lengths for a look as unique as your maids *and* your day.
Like all of Revelry's b-e-a-utiful bridesmaid options, these cocktail dresses come in sizes 0-32, four length options, and 100+ colours. Plus, because every dress is made-to-order, they never run out of stock! You'll get the same great quality and style in a shorter turnaround than traditional bridal boutiques. Now that's a true win for any boho bride or bridesbabe!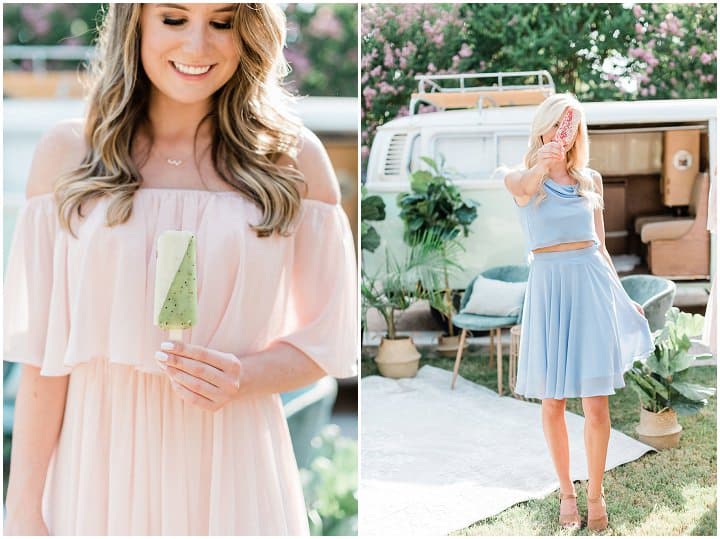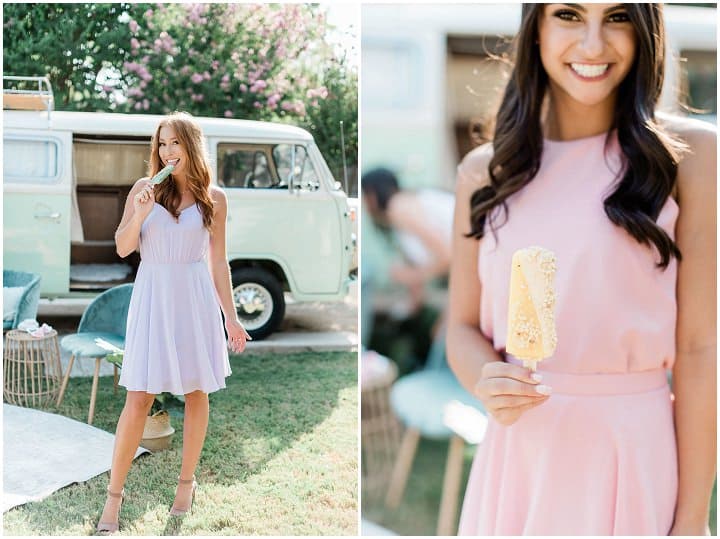 So, to celebrate all things summer cocktails and fun times with friends, our friends at Revelry pulled their brightest colors and kept all of their lengths flirty and fun to create bold looks and exciting pairings. Channeling all things Palm Springs and festival flair, we're going to be vibing on these looks long into the colder months!
Supplier Shout Outs
For more information about Revelry go to:
wedding.shoprevelry.com / FACEBOOK / PINTEREST / T: @ShopRevelry / I: @shoprevelry