First dance songs! For some an obvious choice, you may have a song that has been 'your song' since the beginning of your relationship. For others, you may be struggling to find that perfect first dance song. Today instead of giving you ideas for the perfect first dance songs, we will be telling which songs NOT to let your wedding DJ play.
Only you can choose which songs strike heartfelt chords and which songs fall flat. Your wedding DJ should work with you to decide which ones fit you best. After reading this, you should feel a little more confident in your decision of which songs to avoid!
8 First Dance Songs To Avoid On Your Wedding Day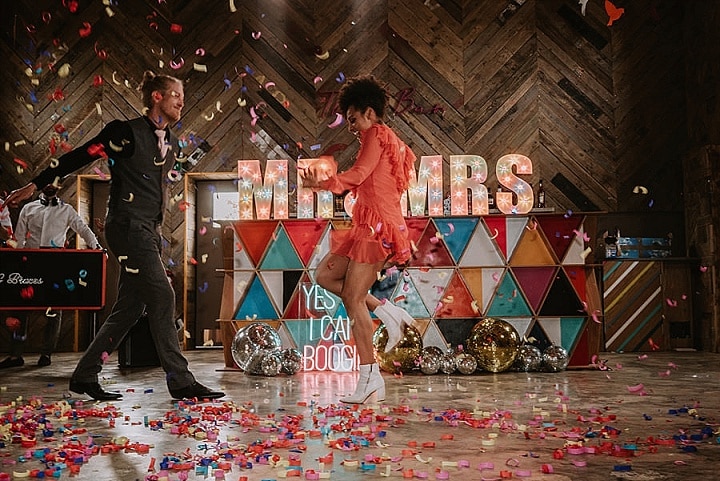 Every Breath You Take by the Police
Nicknamed the stalker song, it's probably best to stay away from this one. At first, the song may seem endearing. The lyrics themselves call to mind a chivalrous knight of a man, going to the ends of the earth for his lover.
However, look a little closer and it gets scary, especially when that creepy pink panther part kicks in during the middle of the song. "I'll be watching you" starts to take a turn for the worst after you imagine Sting lurking around, leering at some poor, innocent lady. You don't want to start your marriage with that image in mind.
I Will Always Love You
"I Will Always Love You," is a beautiful song, but it's about a breakup, a heartbreaking break-up at that. She talks about bittersweet memories their love not being right for each other. Spoiler: the couple in the song didn't get married and they probably wound up falling in love with someone else, so it's not the greatest idea to use as one of your wedding songs.
The Scientist
Another breakup song, and another beautiful ballad, "The Scientist," is a tender song about letting go when you least want to: while you're still in love with somebody. It's a song about redemption and starting over, but that's not the message you want to convey at your wedding.
Marry You
If you want your marriage to start as a joke, this is the perfect song for the occasion. You may be wooed by the tune's upbeat rhythm and jovial melody, but the lyrics don't tell of a match made in heaven.
The lyrics speak to a couple getting married in Vegas on a whim- one of those half-measures people do when they want their lives to change but they're not sure how or what to change.
"It's a beautiful day. The sky is blue. Hey baby, I think I wanna marry you." Not exactly the sentiment you're looking for from your lifelong partner.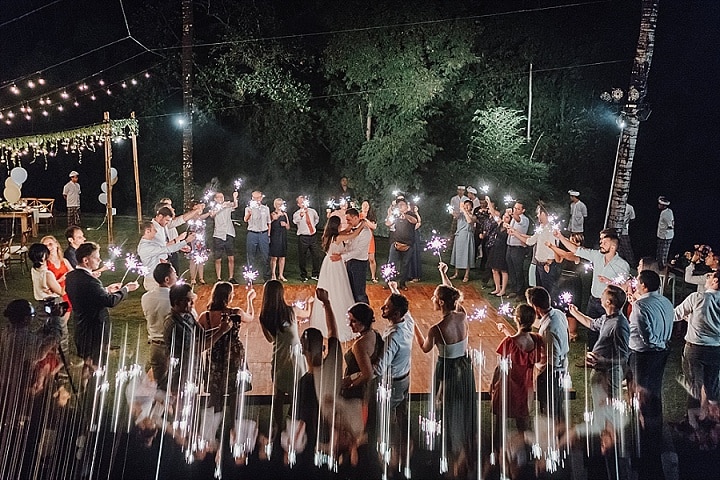 Single Ladies
This one might be acceptable at the bachelorette party but abstain from throwing it on for the couple's first dance. We all love Queen B. Her advocacy for women's empowerment and her strength of character are impossible to deny. However, no man should have to listen to "Single Ladies" when he's making his marriage vows. That's just cruel.
I Will Survive
This song also speaks to women's empowerment. The woman goes through a brutal breakup but finds a way to rise from the ashes like a phoenix, stronger than ever. It's a song about a woman finding herself in her darkest days and overcoming the fear of separation.
All of these topics are things that the world should celebrate, but wedding couples shouldn't be singing them to each other at their wedding. It's just out of place and in bad taste.
Tainted Love
It's hard to imagine any song with the word "tainted" making it into a wedding. Though the tone of "Tainted Love" by Soft Cell strikes a heartfelt chord, the lyrical content speaks for itself. "Sometimes, I feel I've got to run away." Those are the last words you want to hear from your spouse on your big day.
Baby Got Back
This undeniable jam deserves to be played at some point during any wedding. It's a natural crowd pleaser and it's a hip hop classic. It might even pass for a couple's joke song. However,  the couple has to be funny and laid back. Even then, the grandparents might not appreciate it. Nine times out of ten, it's best to stay away from this crowd-pleaser.
The songs on this list are the ones you want to steer clear from if you plan on having a romantic wedding night with platinum DJs who rock the place. It's easy to make mistakes while picking your wedding DJ, so you need to know what things to look for in them. Whatever you do, don't pick a song on this list that you'll wind up regretting.
this is a collaborative post
[jprel]