Today I have a gorgeous South Carolina wedding for you filled to the brim with rustic decor and romantic touches. Raylee and Ethan were married on 12th November 2020 in Darlington, Indiana and they were the first couple to get married in their newly built church, how special for them! This wonderful ceremony was then followed by a rustic marquee reception, filled with amazing decor, flowers and so much fun. From the pie station to the vintage car, to the sunset portrait photos, this wedding is gorgeous from beginning to end. Big thanks to JustJess Photography for the lovely images.
Jess The photographer tells us more about the day
Raylee & Ethan got married in a small church that was built just shortly before they were married there, being the first couple ever married there! The church was located in Darlington, IN just about an hour north from Indianapolis.
From getting ready, to taking amazing shots in a getaway camaro car, to the sunset bridal portraits, everything about this day was truly magical. Raylee gifted Ethan a brand new guitar during the reception, where he played it and sang for her daughter & father dance. Truly a touching moment. An evening filled with warm hearts & warm pies! A truly unforgettable day for the bride and groom and everyone involved!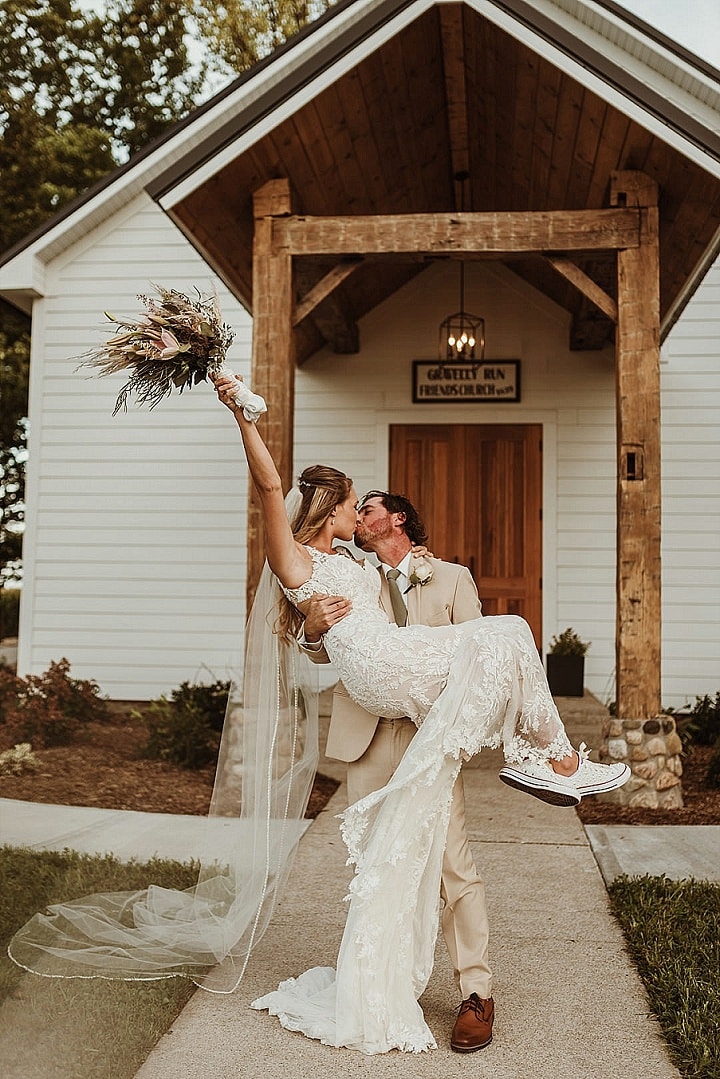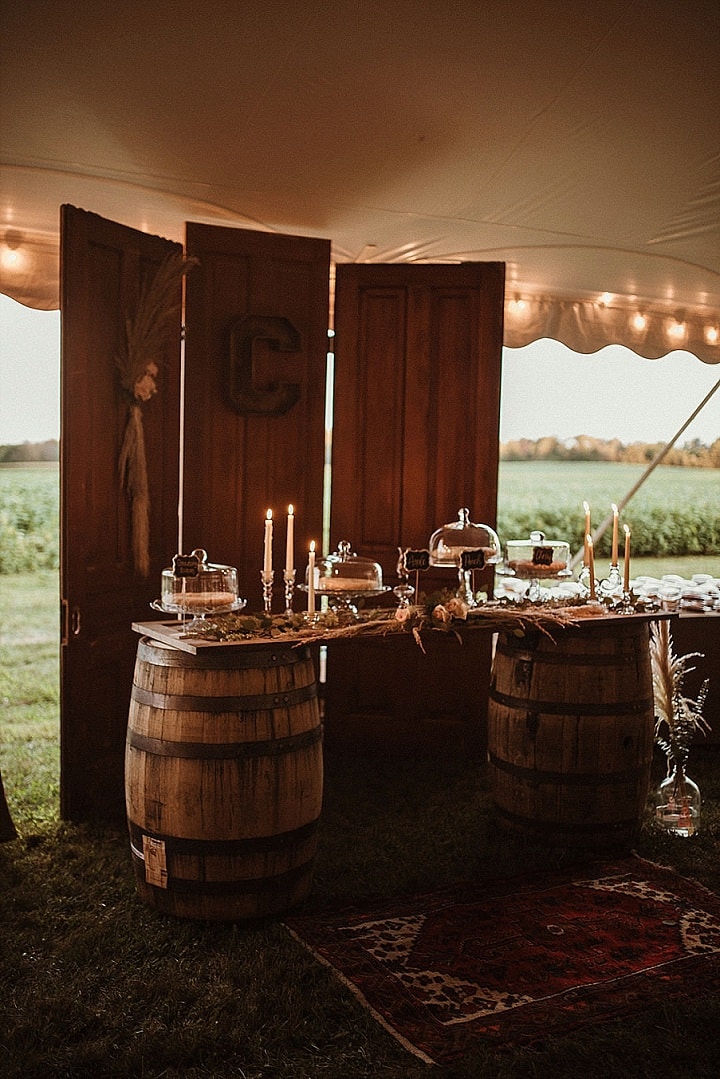 Supplier Shout Outs
For more information on Just Jess Photography
[jprel]