Yay it's Friday and the sun is shining! I hope you are all having a good day. Well I certainly have that Friday feeling as I have been off work for the last 2 days. Nik and I have taken some time off together over the school holidays to make the most of our new found 'out of lockdown freedom'. We have 4 days planned with Dexter getting out and about, taking him to some of his favourite places before he goes back to school next week, bless him he is having a ball! Talking about balls, I have THE most awesome wedding for you today. Jessica and Bill held a summer pool party on one of the hottest days of the year. They had balloons, a bouncy castle, amazing outfits, lots of dancing and of course a lot of jumping in the pool. Jessica looks AMAZING in her pink gown, which has to be THE most fabulous wedding dress I have ever seen! AND Bill proposed to her during the speeches! Yes that may sound a little crazy but read Laura's write up to find out more. I just adore this super cool, fun filled celebration. So much laughter, so much sun and so much style. Big thanks to Laura from Babb Photos. for capturing it so perfectly.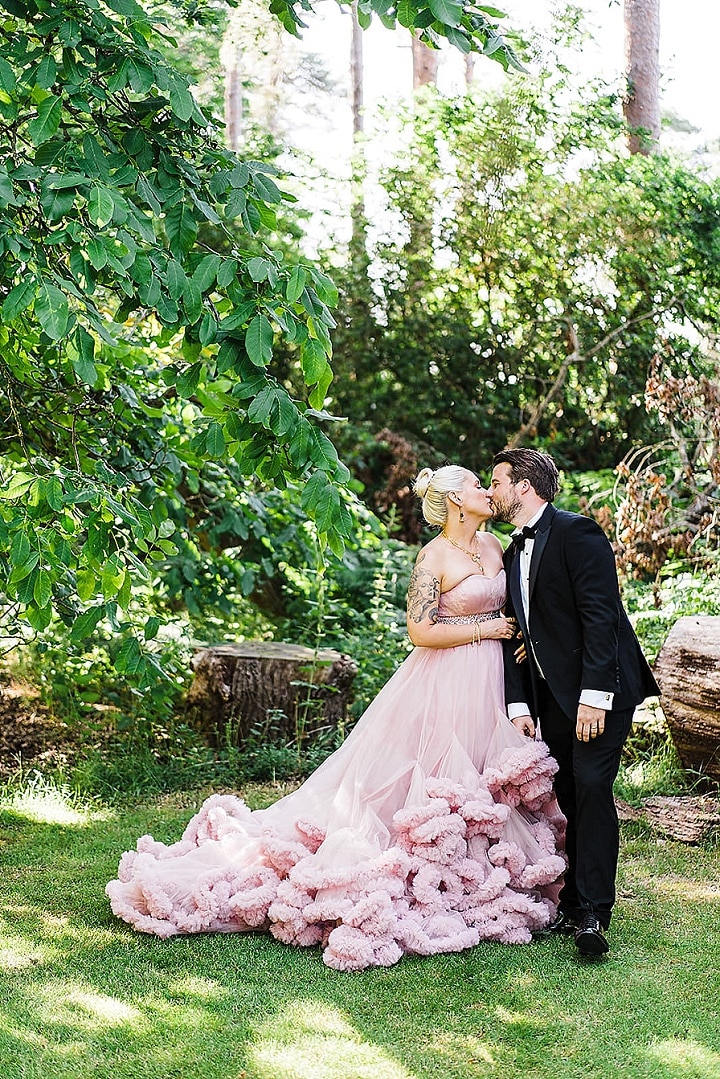 Laura from Babb Photos tells us more about the day
Jessica met Bill the old fashioned way, in a bar in Los Angeles. Bill was visiting LA and Jess was living there. A few months later, after daily FaceTimes and a meet up in London, Jess moved to New York to be a little closer to Bill. After a year and a half long-distance, they were married in the US and Jess was moving to London.
Lovefest was Jess and Bill's UK celebration and they celebrated in style. It was an absolutely boiling day and guests hung out by the pool and then partied the night away.
It was Jess's family's first time in Europe, so there was a nod to their first UK visit with traditional British pie and mash for dinner.
Jess and Bill mutually agreed to marry, so everyone was delighted during the speeches when Bill slipped in a surprise proposal. I've photographed a LOT of weddings, but I've never seen a proposal at a wedding before. It was especially surprising because Bill and Jess were already married. It was a lovely moment.
Jess and Bill didn't have a second wedding ceremony, rather they wanted to focus on celebrating with their friends and family. Guests enjoyed food, drink and also the chance to bounce on their white wedding bouncy castle. Keep scrolling to check out Jess and Bill's Birmingham back garden festival wedding party in all its glory, including Jess's amazing outfit change.

Supplier Shout Outs
Photos: Babb Photo
Decoration: As If By Magic balloons 
Caterer: MyPie London 
Entertainment: Disco Wed 
FOR MORE INFORMATION ON BABB PHOTOS GO TO
www.babbphoto.com / www.babbphoto.com/blog / FACEBOOK / INSTAGRAM