Today I am back with my regular feature 'Advice from the Married Side,' real life wedding planning advice from all the lovely brides and grooms I have featured on the blog.
I get to feature so many amazing real weddings here on the blog and with each wedding I ask the couple to share with us their wedding planning knowledge and experiences. This post is a super useful collection of wedding wisdom from those who have just got married, to help you on your own wedding planning journey. I hope there will be something amongst these experiences that help you. Happy Planning!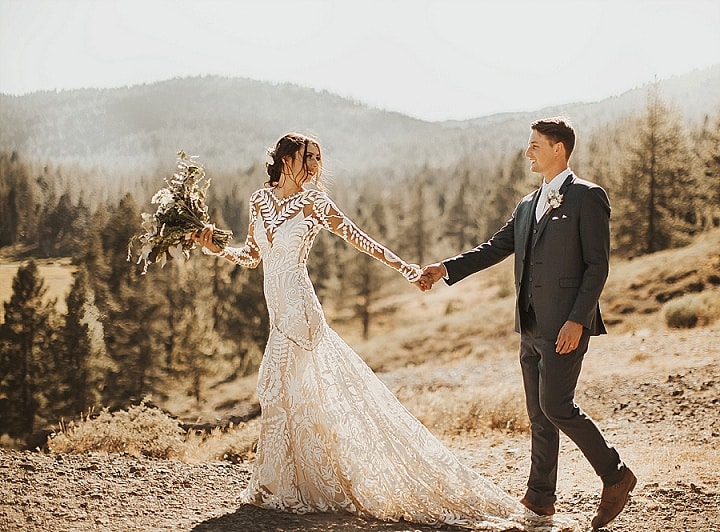 General Advice
Don't just invite people because you think it is the right thing to do. Invite the people who invest their time in you and your partners' lives and will always be there for you in the future. Weddings can be real eye openers.
Friends and family want to be a part of your day, let your friends and family get involved rather than trying to control the day yourself, its more enjoyable.
You really can do it on a budget, but you must let go of the 'fancy' material things. They don't matter and no one cares, if they do then they are not worth you concern.
Stay calm – don't lose sight of what it's all really about – marrying the love of your life!
Spend the money on your photographer and if you can stretch to it, get a videographer!!
As hard as it may be at times, try and keep things in perspective – you're incredibly lucky to be marrying the person you love – everything else is a bonus.
Polaroid guest book- it has been the best thing ever to look back on!
If you want to save money, a second hand wedding dress is a wonderful place to start that I couldn't recommend more – with the added bonus that you don't feel so bad about dancing the night away in it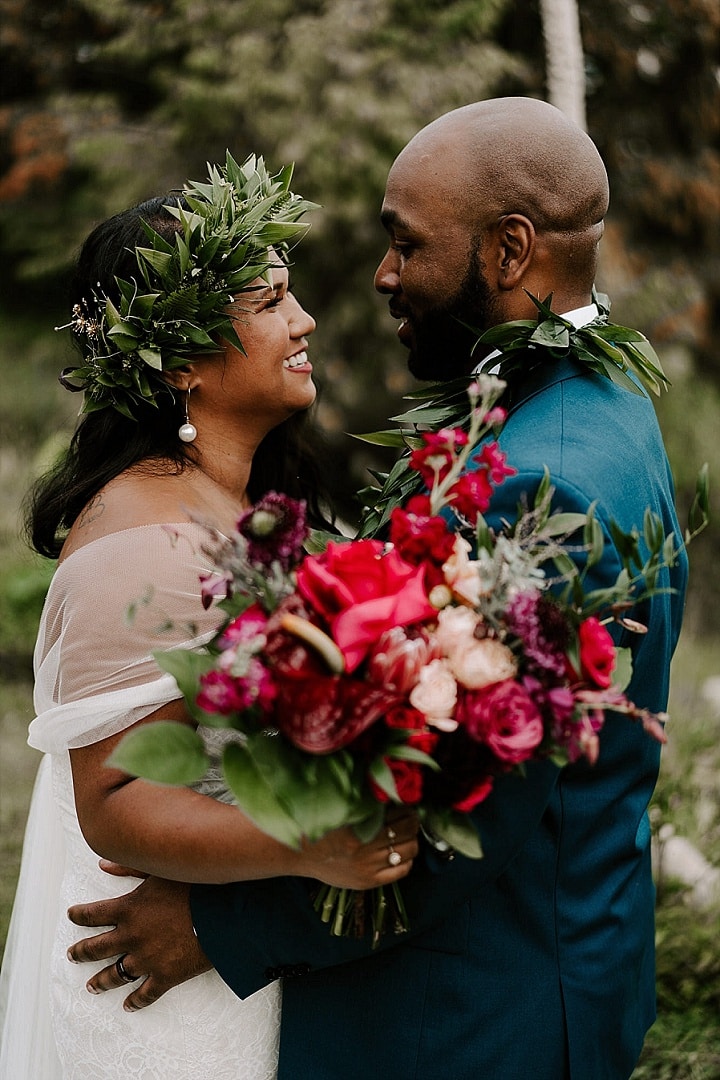 Planning
Don't rush into choosing suppliers, shop around and don't feel afraid of asking for exactly of what you really want.
If you want it, do it! Think about your guests as a whole and don't worry too much about individuals, make sure no one goes hungry.
If you're stressing about getting it all done, ditch it – on the day you literally won't care.
try not to get too carried away with Pinterest weddings. I had to take a step back a few times. They all look amazing, but you might end up incurring lots of extra costs for things that won't make that much of a difference to your day.
Plan with plenty of time, delegate to professionals where possible
It can all be very daunting when you start but I would say just relax and enjoy the process as it all flies by so quickly.
Don't aim for perfection, go with the flow.
Your wedding day should be a reflection of your love story, and that's why it's essential to choose entertainment that resonates with both you and your guests. UK Live Entertainment specializes in providing unique and unforgettable wedding entertainment ideas that will make your special day stand out. Make your wedding day truly unforgettable with one-of-a-kind entertainment with them creating the perfect atmosphere for your special day.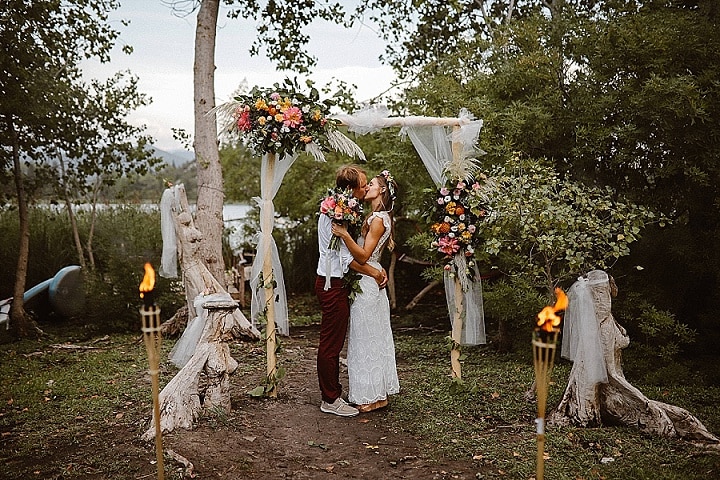 Make the day your own
Enjoy making things and make them fun activities with your friends.
Firstly, it's all about you so make sure your wedding has some personal touches that are unique to you as a couple. Everyone's there because they love you and want to celebrate your relationship so let them into your world.
Make sure you plan things as they make sense to you as a couple and don't feel restricted by what the tradition says.
Remember that the day is for you, so try not to worry too much about what your guests will or won't like. They will be happy to just share the happiness of the day with you.
Do what you both want to do, for your own wedding. It is not anyone else's day, if they love you then they will be there whatever you decide to do.
Do what you want as a couple, not what pleases others. Throughout the planning we made a number of controversial decisions, we did what felt right for us and that's what made the day extra special.
Don't feel pressured to do things because you think you should, your wedding should be a reflection of you and your relationship.
Let your own personal style be added to your wedding and dare to let go
Getting organised
Enjoy the process… we tried not to let 'wedmin' become too intense, it should always be fun and exciting! Yes, you may have different opinions on some things, but I guess it's all good preparation for a life of compromise.
I stressed myself out so much the week before the wedding trying to make everything perfect that I barely had time to enjoy myself leading up to it. Don't worry about every little thing. It will be just as beautiful as it is meant to be. Don't let all of the little details take away from your wedding day, or even the days leading up to your wedding, because you only get to experience those once and they really do matter. 
There is a lot to organise and it's easy to get daunted. Speak to friends and family who have got married, ask for their help and advice, find out what they wish they had done, and the things they wish they hadn't bothered with or got so hung up about
On the day
For the wedding day we recommend that you clear your mind, remain present and conscious at all times. Observe the small gestures of each guest. Be yourself and Let go your emotions without shame.
Honestly, on the day you don't actually care about anything. So if it rains, just enjoy it (it rained for us), if your dress gets muddy, just embrace it.
Try to take some time to have at least a few minutes just the two of you. The day gets very hectic and it goes in an instant.
There's no need to stress or get all worked up about a day that's meant to be about the two of you.
Take a step back and realise how lucky you are.
Make sure you have a trusty best man or women to be your point of contact on the day, we where lucky that the staff and team at the venue where so well organised and helpful
Make sure to take a deep breath and savour as much as you can,it goes by in a blink of an eye.
Enjoy each other! Take a break from time to time, hold each other's hands, look each other in the eyes, kiss each other for a long time and let yourself be filled with the love of each other and your families and friends.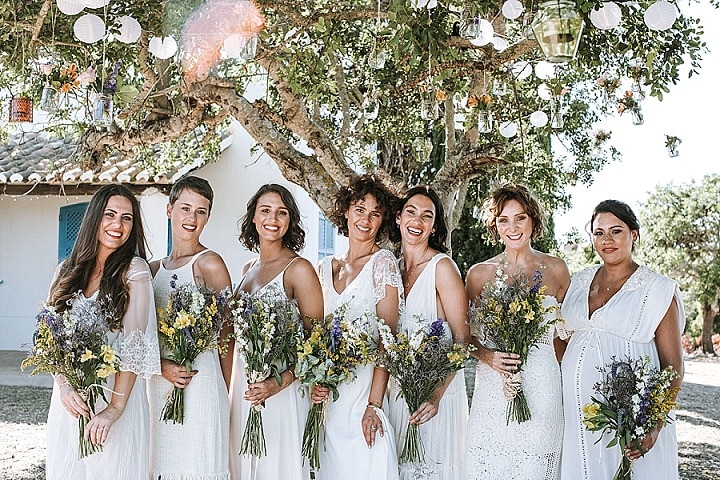 I hope you found these pieces of advice helpful. If you are already married is there anything you would like to add ? Was there anything in these words of wisdom that has resonated with you?
Is there something you would particularly like to ask me  for advice? any questions just email me [email protected]
BIG BOHO LOVE
KELLY XX