It's been a while since we last ran this feature but this afternoon we are back with our regular feature 'Advice from the Married Side,' real life wedding planning advice from all the lovely brides and grooms I have featured on the blog.
I get to feature so many amazing real weddings and with each wedding I ask the couple to share with us their wedding planning knowledge and experiences. This post is a super useful collection of wedding wisdom from those who have just got married, to help you on your own wedding planning journey. I hope there will be something amongst these experiences that help you. Happy Planning!
General Advice
Spend the most on the Photographer it's all you will have to remember it by!
My most important tip is to get a good wedding planner.
Give your guests good food, good music and provide the drink if you can and they will have a good time!
We were really undecided about getting our wedding filmed, however I am soon pleased we did. If you can afford it – do it!
To brides, I would say: there is no one dress that is The One and you may never shed tears of joy at the moment you find your favourite. In the end, it will probably come down to choosing one of several beautiful gowns that each have things that you love about them. Have faith in your choice, stand by it and stop looking.
Take good care of the guests. Nobody is happy when they are hungry or cold
You will be overwhelmed by the love and support that your families and close friends show in lead up to your wedding. Enjoy and appreciate it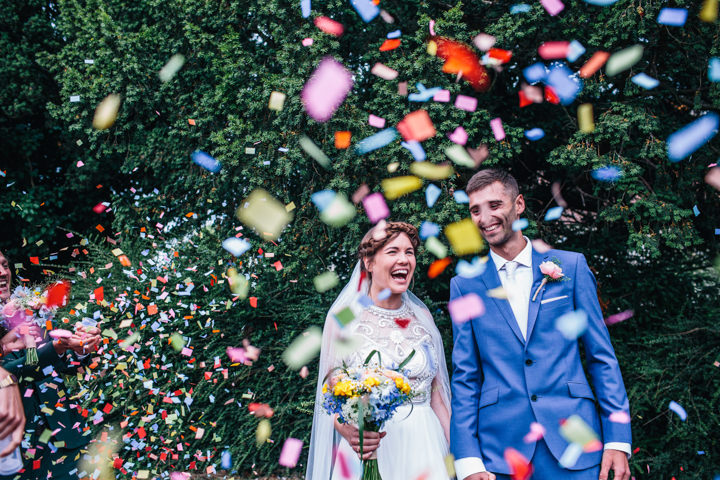 Planning
When planning, don't worry about the small stuff. Don't allow yourself to become over-whelmed by too many ideas. Stick to your theme, gut feeling otherwise you could wander forever with everything that's out there.
Have fun and enjoy every minute of the planning and preparation
It's supposes to be one of the most beautiful days of your live, enjoy the preparations as well! It would be a pity to ruin the fun with stress.
Try not to get too carried away with spending, the only things that matter are the two of you and the people your sharing your day with.
Take as long as you need to plan the day and don't rush into to it, enjoy being engaged and having no to do lists!
One thing we would definitely recommend if you've got guests coming from all over is to create a website. We had a lot of fun designing ours but you can get really simple pre-made templates. On ours we provided loads of information about travel, accommodation and interesting things to do in the area.
Always have a plan B!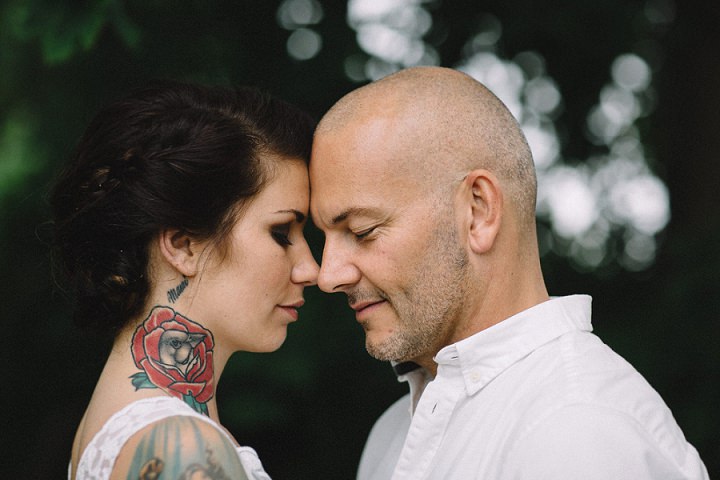 Making the Wedding Your Own
Remember what its all about. YOU both spending your lives together.. make it completely your style.. as you that will always look back on it.
Pinterest is a wonderful way to source ideas and to create moodboards for your wedding but keep things in perspective and don't compare yourself to other couples. Thankfully, there are honest and pragmatic people in my life (hi, mum) who were there to remind me that a wedding is one day and does not equal a marriage.
Remember that this day is about you and only you! Listen to your heart and do things exactly as YOU like, not how someone else might like it.
Don't lose sight of what you want. Rob and I wanted our guests to feel special so that's what our money went on, and by doing that we made ourselves so happy. Happy because the people we love were happy too.
It doesn't have to be big and expensive, make sure you do what you want to do! It is your day!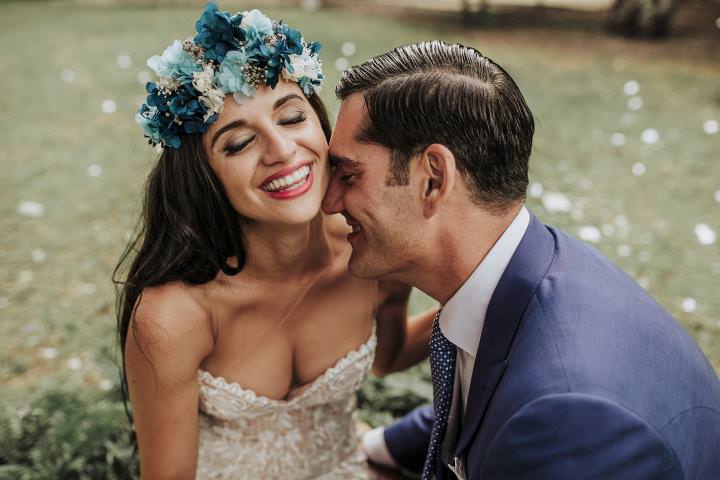 Getting Organised
Set a budget and stick to it! It's so easy to get carried away.
Delegate to friends and family, they will enjoy being included in the day!
Try and imagine how your friends and family can contribute to the wedding, both in organisational elements and on the day itself. I'm the first person to admit to a fear of delegation but you will benefit from the support and asking loved ones to help out only adds to the sense of occasion.
Don't leave everything until the last second
Think about what really matters and then it will be easier to let the unimportant stuff go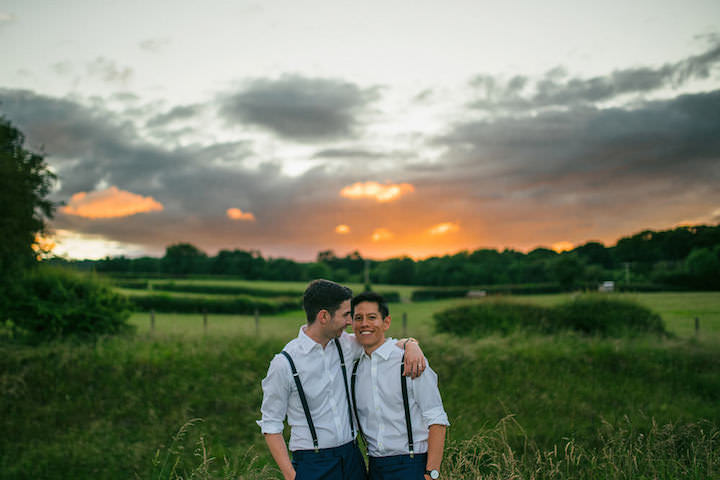 On The day of the Wedding
Have moments together throughout the day where you can step aside to take it all in and enjoy it!
Don't get too hung up on the hair, makeup and dress – on the actual day I totally zoned out from all of that because there is so much going on.
We both said that we regret not spending more time slowly going round each table and having a proper chat with everyone. It's so hard when you're getting pulled in a lot of directions and we felt bad that we didn't get a huge amount of time with each person
On the day, let it be, because it's just too late to do anything about it. It'll still be the best day of your life, because you're just about too, or just have married the person of your dreams!
Bride, remember to eat and enjoy the food you have lovingly planned!
In the words of Tyler "Even if everything goes wrong, at the end of the day we will be married!"
Remember to take a moment for just you two. Look at your guests, look at the landscape you're in and take mental snapshots
Let go, and enjoy every moment!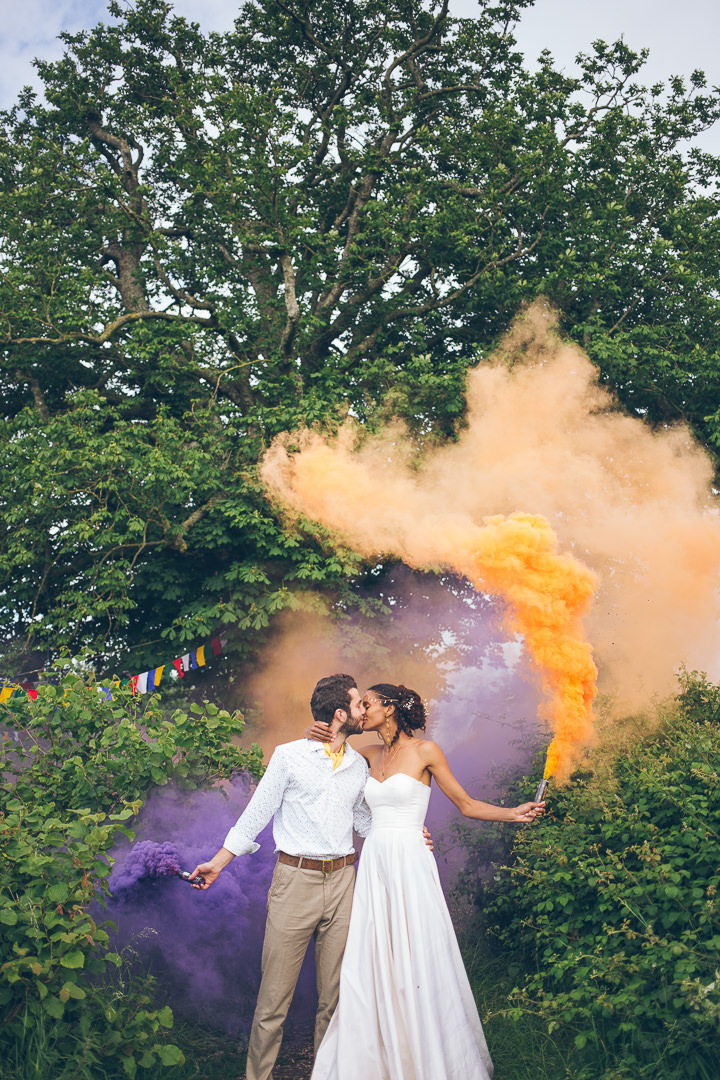 I hope you found these pieces of advice helpful. If you are already married is there anything you would like to add ? Was there anything in these words of wisdom that has resonated with you?
Is there something you would particularly like to ask me  for advice? any questions just email me [email protected]
BIG BOHO LOVE
KELLY XX