This afternoon we are back with our regular feature 'Advice from the Married Side,' real life wedding planning advice from all the lovely brides and grooms I have featured on the blog.
I get to feature so many amazing real weddings here on the blog and with each wedding I ask the couple to share with us their wedding planning knowledge and experiences. This post is a super useful collection of wedding wisdom from those who have just got married, to help you on your own wedding planning journey. I hope there will be something amongst these experiences that help you. Happy Planning!
General Advice
Look into a change of clothes for the evening!
Don't leave skin preparation till last minute and drink as much water as possible on the run up to the wedding.
If you can do things yourself to a high standard then get involved but don't skimp on things – it's worth doing it properly.
Above all else, JUST.HAVE.FUN.
I would highly recommend getting the day filmed – it goes by in the blink of an eye and there are so many moments you can forget or didn't see and there's nothing better than being able to watch it and see it all over again! So nice that we can keep these memories forever.
Try not to stress about the little things, perfection is in the imperfections!
Making the day Your Own
Do what you want not what others, or the wedding industry, expects of you. There are so many options out there with enough googling you can always find what you want, but equally be prepared to embrace the journey and don't be too fixed on your ideas.
I think there is so much pressure now to have a big wedding and spend lots of money. But really it is just about celebrating your love, and having all your closest friends and family around. As long as it is what you as the couple want, all your friends and family will love it too.
Please, please, please do not think that weddings have to be a certain way! The most frustrating thing about planning our wedding was other people telling us that we couldn't do different things because it wasn't very 'weddingy like'. Well, why not!? It's YOUR wedding so do whatever the heck you guys want!
Planning
Be realistic with your budget.
Do plenty of research.
Plan the wedding that represents you and the love you have. Even if people don't get what you are trying to do in the lead up it will pay off. They will get it when they see how happy you are.
Not to get too stressed out over it – it's just one day!  Yes you want it to be lovely, and memorable, and you want to look back at the photos and be pleased with what you see but try to focus on the meaning behind it rather than the aesthetics. Easier said than done these days I know! Oh and try not to obsess over the weather.
Don't lose yourselves along the way and remember the person you're with, you're a team!
We would have days when we would wake up and say, "Let's not talk about the wedding today". It should be happy and exciting, don't let the organising stress you out.
I highly recommend having a wedding planner. I nearly lost my sanity a few times during the planning phase, so I can't even imagine what would have happened if I didn't have a planner.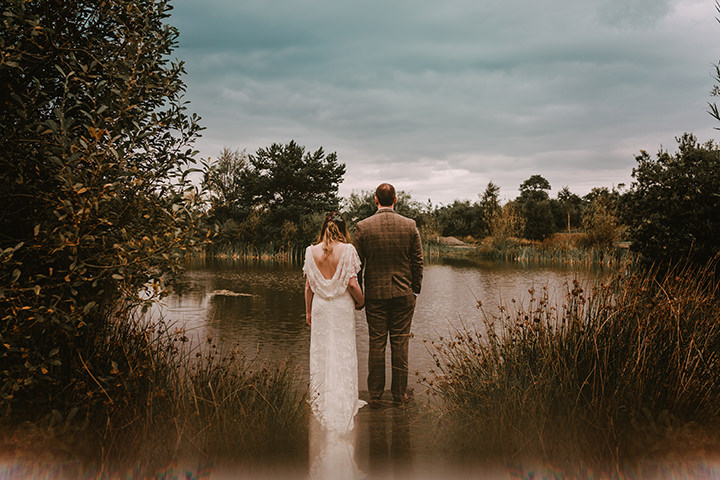 Getting Organised
Set up a spreadsheet to keep track on what needs to be done and costings, it's quite easier to lose track.
Buy a planner, document your ideas and enjoy every moment.
We tried to think about our day as one big party for us and all our loved ones and let it flow naturally rather than something that had to be very rigid.
Give yourself the week before the wedding if you choose to do DIY as it will make the experience enjoyable rather than stressful!
Figure out what is important for you to spend money on and prioritise from there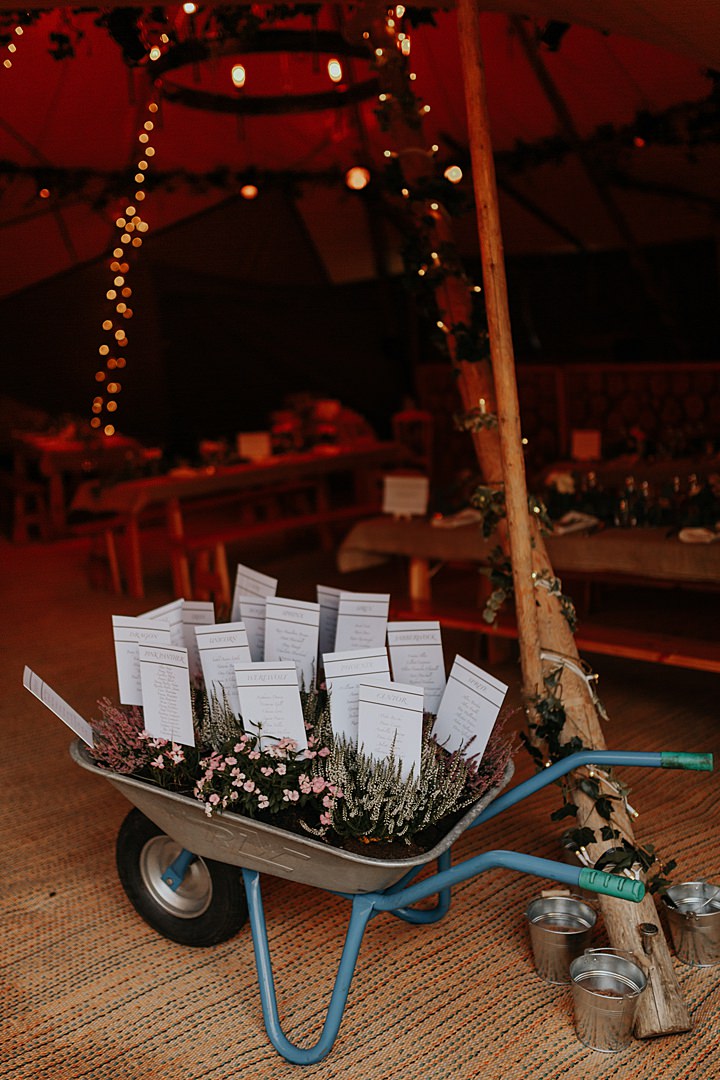 On The day of the Wedding
Enjoy it! I know this is super clique but I see so many brides stressing on the day. It doesn't matter if you don't get to spend the night talking to everyone, it doesn't matter if things go wrong, it doesn't matter if it rains – you get to marry your fiancé and your family and friends are there to celebrate. We took time all day to spend time together, even to just try and absorb everything around you. Everything goes so quickly.
Do not stress out, it's your day, focus on your relationship, your partner and your feelings. That's the most important.
It is really hard to follow this advice and I am completely guilty of not doing this but try not to worry about every tiny detail. It was so exciting seeing our (my) vision come together the day before the wedding when decorating the barn and it was better than I ever could have imagined!
Get someone to pull you aside early evening to touch up your hair and makeup.
Drink lots of water on the day and don't rush!
Don't be scared to delegate tasks to friends and family for the day itself. Everyone is so happy to be a part and involved in making the day great.
I hope you found these pieces of advice helpful. If you are already married is there anything you would like to add ? Was there anything in these words of wisdom that has resonated with you?
Is there something you would particularly like to ask me  for advice? any questions just email me [email protected]
BIG BOHO LOVE
KELLY XX