I am finishing the week off with a really cute and fun pre wedding shoot that was shot in Brighton and sent into me by Heather at Brighton Photo  . The couple are Ralph Morrow and Carly Alder, their shoot happened this January at Brighton's Seafront. Their wedding is booked for 12th May at Stoke Newington with the reception in Docklands. They describe their day as 'An exercise in becoming more relaxed in front of Heather's camera. An excuse to have a nice day out in Brighton!'
It's a great shoot, full of colour, smiles and lots fo fun. Heather has captured the couple perfectly and I really feel like I know them both after seeing these photos. I'm sure their wedding in May will be amazing!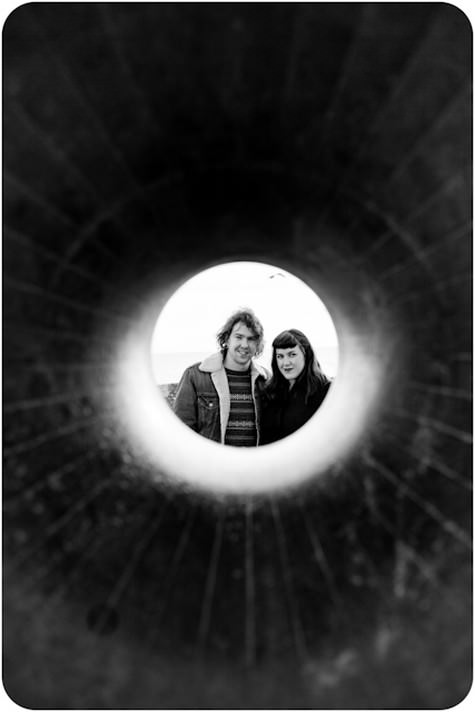 How they met
We met in a really iffy in nightclub, near to where we both lived while we were at college. Funnily enough, we somehow didn't know each other despite going to the same college for 18 months and having a few mutual friends. That was over 9 years ago.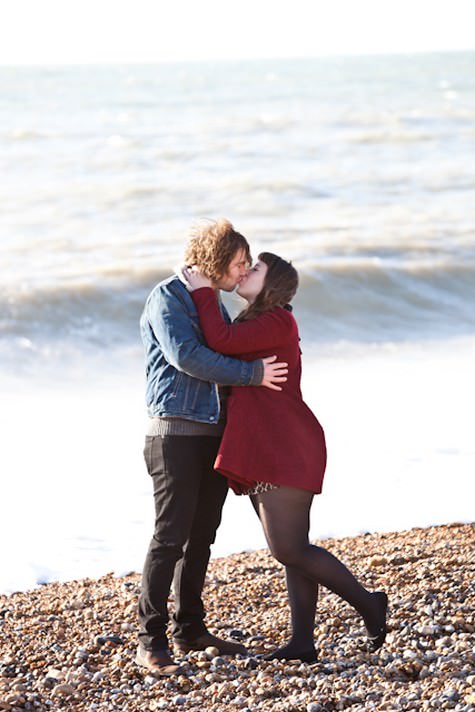 The proposal
I took Carly on a surprise trip to Wildwood, New Jersey because she loves 50s/60s American motels and I proposed on our first night there in the Caribbean Motel, a real retro landmark protected by a local historic society. We also took in a little bit of Philadelphia, a Neil Young concert in upstate New York and a bit of Brooklyn before coming home. To be honest Carly couldn't hide her disappointment that we didn't go to Alton Towers as she'd expected.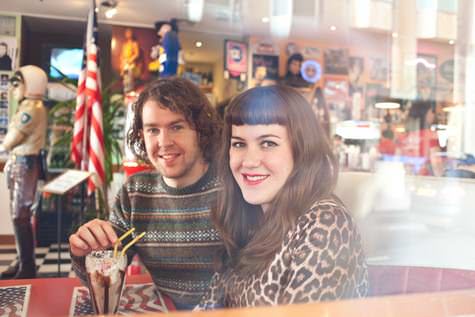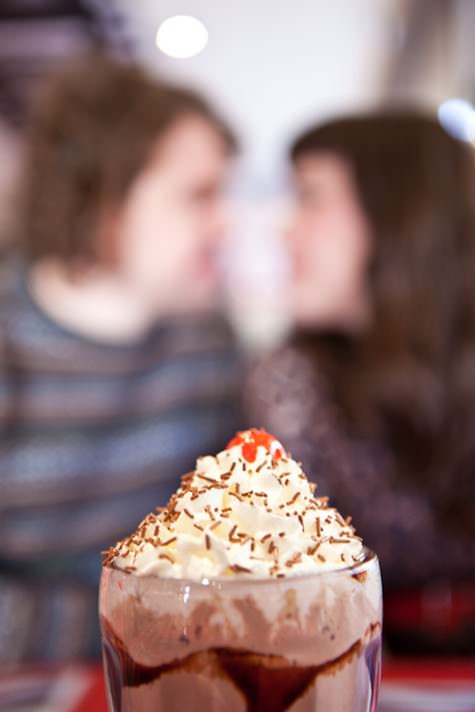 Tell me one the thing you love most about each other
Ralph – I love Carly most for the fact that she is so unbelievably attractive but so unassuming that you will never, ever be able to convince her that she is.
Carly – Ralph is so funny; he makes me laugh all the time. It can be irritating though during an argument when I am meant to be serious and annoyed and then he makes me laugh. He has lovely eyes too and I still get butterflies when I see him.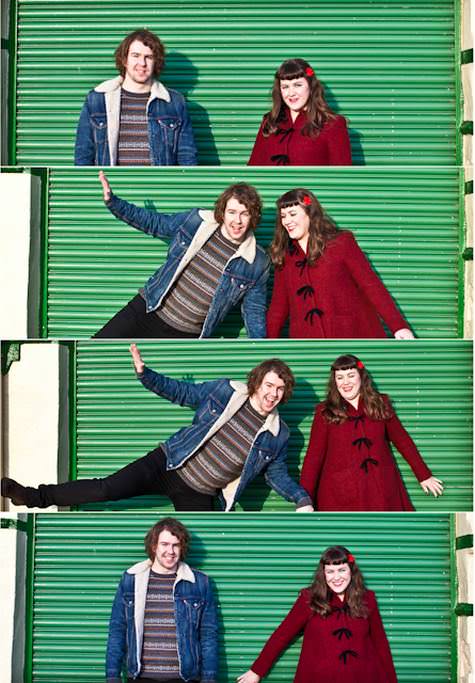 Theme of wedding
Just things that we like but that mostly seems to be things related to retro road trip/50s/60s Americana.
What part of the wedding are you looking forward to the most?
Ralph – When Carly becomes my wife.
Carly – When I become Mrs Morrow.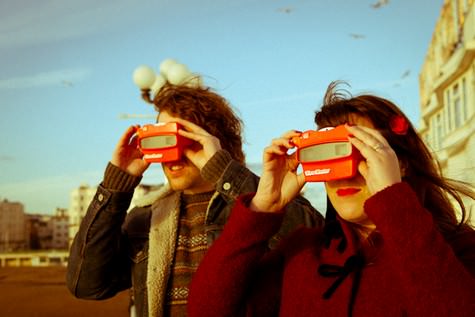 For more information on heathers work go to
Brighton Photo
07782 315393
www.brighton-photo.com
www.brighton-photo.com/blog
Stalk me on facebook and twitter for latest work, twitters and me being a twit
[jprel]