Last week I talked wedding hair with you and I offered up some of my favorite ideas in my 2012 wedding hair forecast. You all seemed to like my suggestions for Braided hair ideas and the Grecian Look which is always great, so thank you to everyone who left comments.
Today is part 2 in my 2012 forecast and we are talking the messy up do and the shaggy Boho, so I hope you like these as much as last weeks section. I am off for a hair and make up shoot tomorrow, so looking at these ideas has given me loads of inspiration for looks for tomorrows shoot!
Messy Up Do
An Up do is the classic wedding hair style, but these days brides and hair stylists are choosing a much less structured look, much more relaxed and more natural. Even though these styles may look like they only took 5 minutes to do, they still require skill and a professional hair stylist to re-create the look for you.
(photo Source)  
(photo source) 
(photo source) 
(photo source) 
(photo source) 
(photo source) 
(photo source)  
(photo source) 
(photo source) 
(photo source) 
(photo source) 
Shaggy Boho
Now I may have made this name up, but the shaggy Boho is bang on trend (yes I did just say that!) wearing your hair loose and natural at your wedding is becoming more popular, no fuss, no major styling, just shaggy and natural. There are lots of variations on this look, you can add in a braid, you can pull some hair back, wear it curly, my favorite is to wear a flower garland with it. So if you like the more natural look and you want to show off your long locks then this is the style for you
(photo source) 
(photo source) 
(photo source) 
(photo source) 
(photo source) 
(photo source) 
(photo source)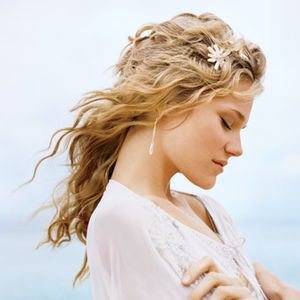 (photo source) 
(photo source) 
(photo source) 
(photo source) 
(photo source) 




So there you go I hope you like me selection, and I hope you can draw some inspiration from them. Do let me know what you think and let me know what style you are thinking of having for your wedding.

Big Boho Love

Kelly xx

[jprel]