Today I have a great set of photographs to share with you, it's a trash the dress shoot that my good friend Sassy from Assassynation sent to me, and I just love them! I never have to look at the photos that Sassy sends me to know if I want to post them, as she gets to work with the best couples! and Paloma and Rob who feature in this wonderful shoot are no exception. The photos really bring out their fun and laid back nature, and you can tell that everyone had a great time, which is what photography should be all about, right?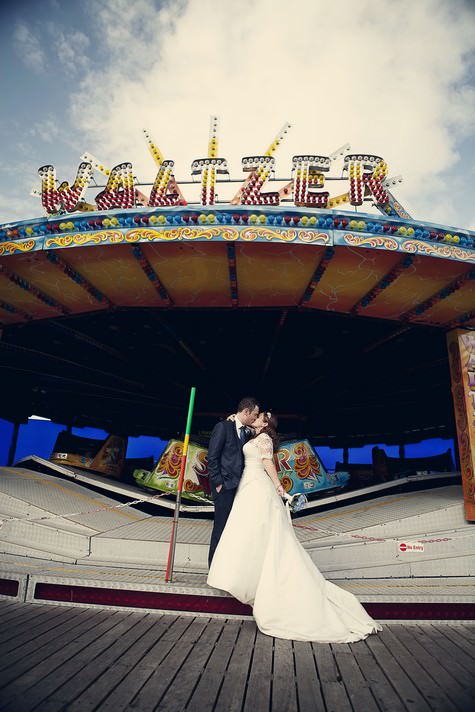 I have to admit I am a bit fo a sucker for trash the dress and rock the dress shoots, after I did one of my own, I think it's something that every bride should get the chance to do, after all you only really get to wear your dress for one day, so why not get some more wear out fo it and get some amazing shots in the first place?
What I like about this particular shoot is that Rob gets in on the action as well, which makes this a gorgeous couples shoot as  well as an excuse for Paloma to wear her dress again. It's shot around Brighton and Sassy certainly get her moneys worth out of the location as nearly every photo is shot somewhere different! so much fun, smiles and colour.
Paloma & Rob got married on  September 3rd 2011 at Bannatynes Hotel and Spa Hastings. The Trash the Dress shoot took place in  Brighton on  September 23rd.
Why they decided to do a Trash/Rock the dress shoot.
'We did it because we both wanted pictures around Brighton as that's where we met and where we live. We thought it would be fun to have some informal pictures taken without the "pressure" of the wedding day where you're meant to look perfect every second and behave and be composed (not that we were at ours but you know!)'
'We both loved every second of it, it felt amazing for me to get back into my wedding dress again, which is something not many people get the opportunity to do…And given I'm never wearing it again I was really up for whatever crazy ideas Sassy had (even getting into freezing water or hanging from the bars of a manky fence). I'd do it all over again!'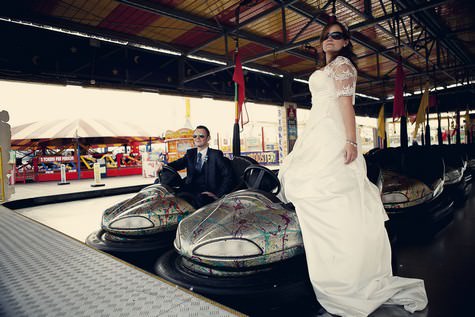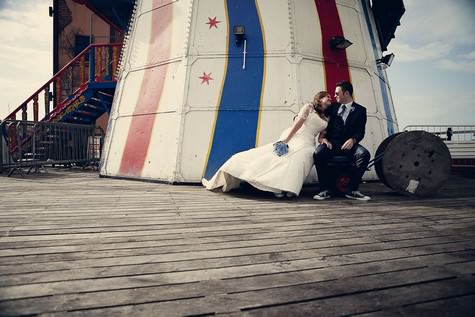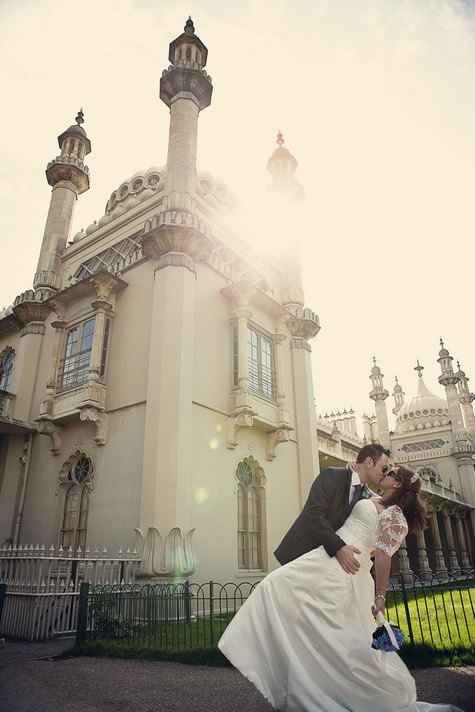 For a special treat I also have a rather fab video from the day to feature along with these gorgeous photos, courtesy of Sassy n Frank
For more information on Sassy's work go to:
www.assassynation.co.uk
[email protected]
www.sassynfrank.com
Sassy on FACEBOOK
Sassy on TWITTER
07968948114