A boho wedding is characterised by free-spirited love, a touch of mystery, and a pinch of magic. If you've been invited to a wedding with a bohemian theme, you may be stumped about what to bring as a gift. Let's discuss some elegant and meaningful boho wedding gift ideas that will keep your boho loving couple happy and full of wedding joy.
Artisanal dreamcatcher
Start your quest for the ideal gift with a handcrafted dreamcatcher. Bohemian homes benefit greatly from the visual and emotional energy of these beautiful and significant items. Many people think they can filter out any bad dreams and let the good ones in. This creative and boho artwork would be a wonderful addition to the bedroom of any newlywed couple.
Personalized Bohemian ornaments: meticulously crafted by hand
Bohemian weddings are all about the details. Create one-of-a-kind dream catchers, nameplates, and wall hangings to put your own spin on boho decor. They will be a lasting reminder of the special day the couple had and a thoughtful addition to their home decor.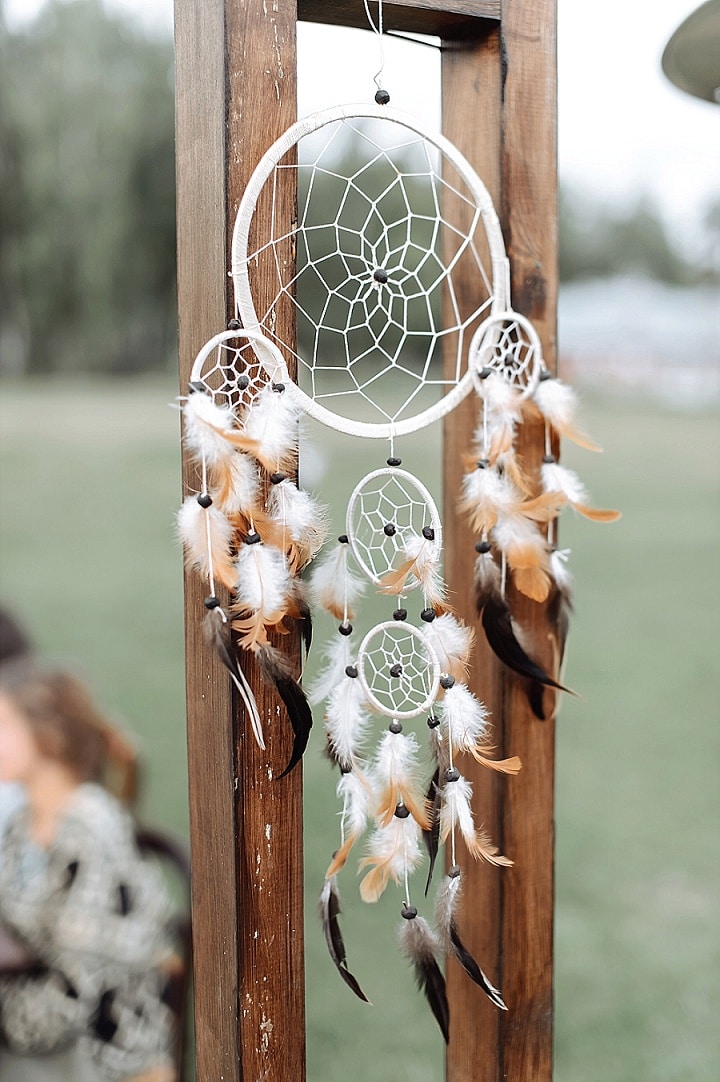 Bohemian-inspired Jewelry, including a modern take on the classic pearl.
Pearls are classic, and they might be especially beautiful when crafted into bohemian-style Jewelry. Look for necklaces, bracelets, and earrings that showcase a combination of natural stones and pearls. Turquoise and amethyst are two such examples of precious stones. The bride will like this style since it mixes traditional elements with a more modern, boho vibe.
A Classic Turntable Stocked with Free-Spirited Bohemian Music
Bohemian couples often have a deep appreciation for music. The recipient's appreciation for timeless music might be conveyed with the gift of an old record player. They may begin their record collection with a few records on vinyl from some of their favourite artists.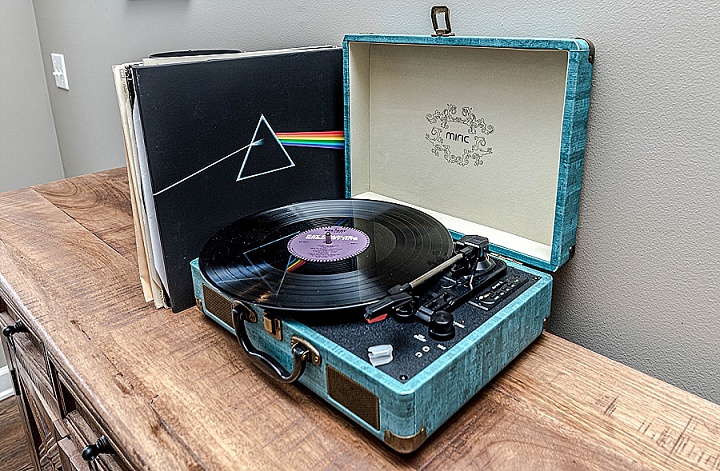 An Eco-Friendly Picnic Set for the Outdoor-Lover's Wedding Reception
Bohemian weddings are known for their celebration of nature, so an eco-friendly picnic set would be a great favour for guests who like spending time in the great outdoors. Keep a look out for sets made from recycled plastics or bamboo, which are better for the environment. This is a reasonable and practical choice for the couple and their forthcoming picnics.
Colourful and cozy Boho blankets and cushions
Bohemian home decor is generally regarded as colourful and welcoming. You could consider presenting them with a set of Bohemian-style blankets and pillows, characterized by intricate patterns and neutral colours. They will make the couple's living space seem more like home while also reflecting their own styles.
Bohemian and Eco-Friendly Hanging Plants and Succulents
Succulents and other plant-hanging decorations are wonderful ways to bring the outside inside. These easy-care plants are a great addition to any room since they not only look nice but also purify the air. If you're trying for a boho vibe, macramé plant hangers are the way to go.
Boho art prints are lovely additions to collections.
Art may serve as a potent vehicle for conveying the bohemian style. You may want to consider getting the couple a set of bohemian-themed art prints for their new home. Look out for intricate mandalas, dream catchers, and feathered ornaments.
Candles made by hand provide a cozy and welcoming atmosphere.
Candles are a great way to create a warm and welcoming atmosphere in any Bohemian home. Pick candles that are not only well made but also presented in attractive containers. They'll spread a soothing light around the room and fill it with fragrant scents.
A Gratitude-Inducing Crystal Assortment
It is generally held in Bohemian culture that crystals produce positive energy and aid in healing. As a wedding gift, you can't go wrong with a crystal collection for the happy couple, which should include amethyst, rose quartz, and clear quartz. To make the set even more special, you could also include a short booklet detailing the individual qualities of each.
Bohemian weddings celebrate love, individuality, and independence. Your gift should be something that exemplifies these ideas and adds a touch of bohemian charm to the couple's life together. Whether it's a dreamcatcher, a personalized piece of decor, or Boho-style Jewelry with enduring pearls, your thoughtful gift will be remembered fondly long after their vacation is over. Help the newlyweds keep their Bohemian bliss going strong by getting into the spirit of things and showering them with affection.
this is a collaborative post