From glowing skin to luscious locks, every bride deserves to shine on their wedding day. That's where pre-wedding beauty treatments come in. These fabulous beauty rituals can help you achieve that bridal radiance you've always dreamed of, and we're here to spill the beans on the best ones.
Best pre-wedding beauty treatments for brides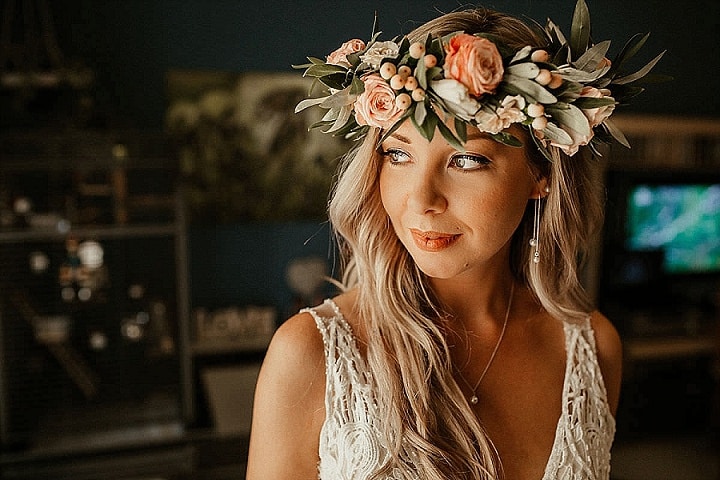 1.  Facials Galore
The foundation of any bridal beauty routine begins with your skin. Facials are your secret weapon for achieving that coveted bridal glow. Opt for treatments like microdermabrasion, chemical peels, or the luxurious Lutronic Ultra Laser. This advanced laser treatment helps to rejuvenate your skin, giving it a youthful and radiant appearance. It's like Photoshop for your face, without the filters.
2.  Hair Spa Heaven
Your hair deserves some TLC, too. Treat yourself to a rejuvenating hair spa treatment. It's not just about having stunning hair on your wedding day; it's about maintaining healthy and strong locks. Deep conditioning, scalp massages, and hair masks will leave your mane looking glossy and photo-ready.
3.  The Power of Mani-Pedis
Your hands will be in the spotlight as everyone admires your sparkling ring. A manicure will ensure that your nails are perfectly polished for those close-up shots. And let's not overlook the importance of pedicures—especially if you're wearing open-toe shoes.
4.  Lash Love
Eyelash extensions are a game-changer when it comes to enhancing your bridal beauty. They'll make your eyes pop in photos and add that extra touch of glamour. You can even customize the length and volume to achieve your desired look.
5.  Teeth Whitening
A bright, confident smile is a bride's best accessory. Professional teeth whitening treatments can make a significant difference in your overall appearance. Your smile will light up the room as you exchange vows and pose for photos. It's the secret to looking effortlessly radiant.
6.  Body Bliss
For an all-over bridal glow, indulge in some body treatments. Exfoliating scrubs, massages, and hydrating body wraps will leave your skin feeling soft, smooth, and utterly irresistible. It's the perfect way to relax and de-stress before your big day.
7.  Waxing and Threading
Smooth, hair-free skin is a must for any bride. Waxing and threading are the go-to options for getting rid of unwanted hair. Schedule these treatments a few days before your wedding to ensure that your skin is silky smooth without any redness or irritation.
8.  Brows on Fleek
Your eyebrows frame your face, so you want to make sure they're on point. Eyebrow shaping and tinting can make a world of difference in defining your features. Beautifully groomed brows will enhance your bridal look and make your eyes stand out.
9.  Relaxation Rituals
Wedding planning can be stressful, so take some time for relaxation rituals. Consider booking a spa day or a yoga session to calm your nerves and rejuvenate your spirit. A relaxed bride is a happy bride, after all.
10. Trial Runs
Before the big day, make sure to schedule trial runs for your hair and makeup. This gives you the opportunity to work closely with your stylist and ensure that your bridal look is exactly as you envisioned. Don't forget to mention any specific treatments or products you'd like to incorporate, like the fabulous Lutronic Ultra Laser.
Pre-wedding beauty treatments are your ticket to becoming the most radiant and confident bride. From head to toe, these treatments will leave you feeling pampered, relaxed, and absolutely stunning on your special day. So, embrace the journey to bridal beauty bliss and enjoy every moment leading up to "I do!" Cheers to a beautiful wedding and a lifetime of happiness.
this is a collaborative post