Prepping skin for the wedding day is perhaps one of the most crucial beauty steps before the big day. Every bride and groom wants to feel beautiful and confident on the wedding day, but the skin may have a different plan. So before you panic and purchase every skin product in sight, make sure to check our pre-wedding skin care plan and be the prettiest of them all!
5 Steps: Pre-wedding Skincare Tips For Glowing Wedding Skin
Step One – Create A Routine That Works For You
Let's be honest, our skin will always have some texture, pores, wrinkles or acne. And the first step of this journey is accepting that these little flaws and imperfections are a part of us and we can still feel beautiful and confident now and forever.
So whether you're living with acne or wrinkles, rosacea, eczema or any of the hundreds of skin conditions people may have, it is the right time to accept that and manage your expectations for the big day.
This will not only make the pre-wedding plan more realistic and easier but you can prep for your wedding makeup with specific goals, such as increasing collagen and elastin in the skin, hydrating the skin properly or reducing acne to the lowest you can.
Step Two – Plan and Start a Wedding Beauty Regimen
Creating a realistic skin-care plan to get your skin in prime condition and making sure none of the possible imperfections pops up right on the big day is a wonderful way to practice self-care and de-stress a little.
With a specific deadline on our minds and the clock ticking, create 'The Glow Plan' and start checking things off.
If your skin usually behaves itself well, three months plan should be enough time.
If you suffer from acne or fine wrinkles, six months should allow you to make wonders on your skin.
If there are only a few weeks to go until the wedding, there is still time to make some visible changes and top it up with some really good makeup that will have your back.
Step Three – A Year Before The Big Day
If you just got engaged and there is still enough time:
Consult a dermatologist, that can help you get to know your skin even better than you ever thought and give you good cosmetic product suggestions that will work for your skin type.
Eat super food and drink a lot of water no matter what your skin type is. Naturally hydrating food such as cucumbers, tomatoes or watermelon will help you get the glow and beauty and treat your skin from within. You can also boost the body and skin detox by adding chlorella and spirulina into your daily diet.
Make sunscreen your best friend and never skip it. Exposure to harmful UV rays not only leads to sunburn but also causes premature skin ageing. Adding fine lines, pigmentation and wrinkles are not what we need at this moment (or ever).
Step Four – Six Months Before The Big Day
Meet the AHAs and BHAs that are capable of reducing hyperpigmentation, acne, dullness and also help with textural issues. Start with low to medium-strength products to make sure the skin gets used to the acids and does not get any kind of irritation such as flakiness or redness.
Welcome the retinol to your routine. Retinol helps to unclog pores, boost collagen and reduces hyperpigmentation. Always make sure to apply retinol products only during the nighttime routine and wear skin care products with SPF 30 or more during the day.
Exfoliate regularly and use brightening serums to get rid of dead cells and skin dullness and lit your skin from within. Regular exfoliation improves skin radiance, enhances the absorption of skincare products and provides softer and smoother skin.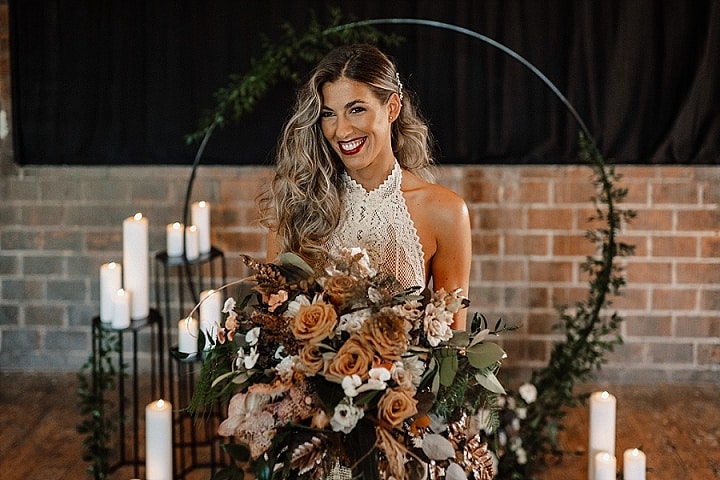 Step Five – One Month Before The Big Day
With only a few weeks to go, there is still plenty to do to achieve some visible changes on our skin.
Manage stress that can only worsen your skin conditions such as acne, eczema or psoriasis and also disrupt your good night's sleep. Our tip is to hit some yoga classes, sweat it all out in the gym, download guided meditation apps and feel even more confident than ever before!
Try a facial massage that does not use any invasive treatments, it will boost your skin, reduce the stress level and boost the lymphatic and circulation system that bring up a healthy glow.
And for the rest of the imperfections, there is always good quality makeup to get your skin into the tip-top shape for the day.
Achieve healthier-looking, plump and smooth skin and feel like real-life royalty on your wedding day!
This is a collaborative post