I have a super cool styled shoot for you today, if you are looking for some retro inspiration then this shoot is perfect for you. The shoot entitled 'I Feel Love' took place in St. Augustine, Florida last August (2020) and it is filled to the brim with 70s inspiration and a huge nod to all things Disco. From the muted tones of orange and brown to the amazing car and the disco balls, this shoot makes me want to get my dancing shoes on and go out! Big thanks to Ashley Dye Photography for the wonderful submission.
A few words from Ashley the photographer
This 70s Disco Wedding was a vision that one of our vendors, Gathered Rental Co had and we knew we had to make it happen! We couldn't have picked better models: Monique Howard was our bride with Tyler Creek our groom and Dawn Wallace as a 70s solo bride! We had a groovy time, and an El Camino!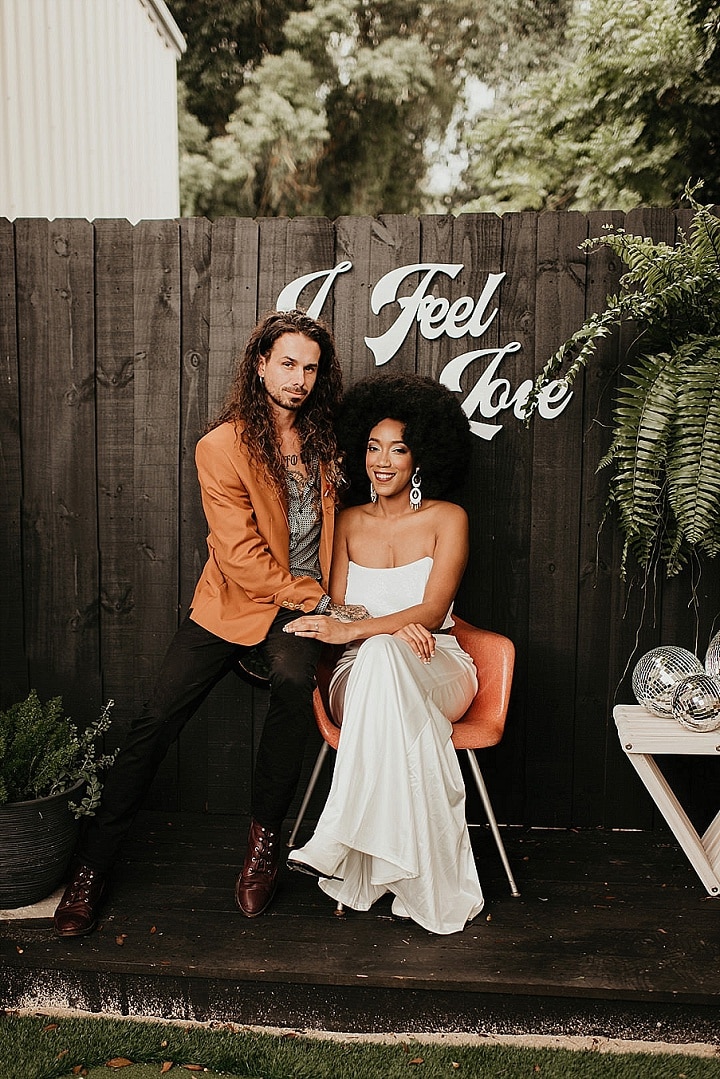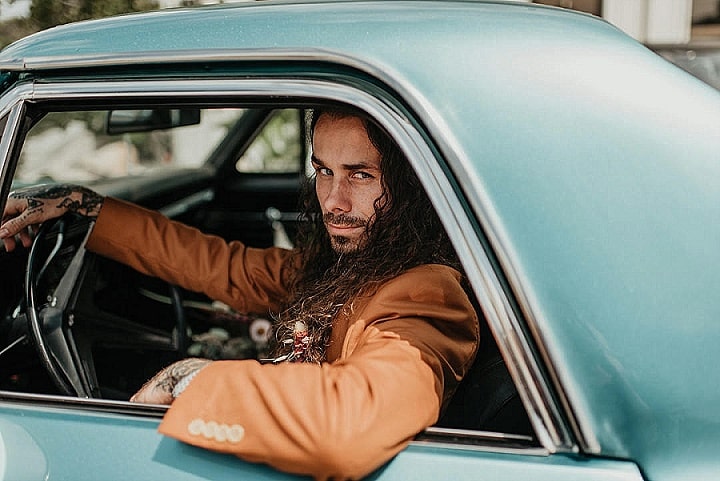 Supplier Shout Outs