Festoon Lighting has become so popular at weddings over the years. When I first started out wedding planning many years ago it wasn't such a big thing but luckily for all those wedding planners, suppliers and guests stumbling around in the dark, festoon lighting is now massive! Not only does it look super pretty but it is so functional, making a day time wedding reception turn into a night time party with no fuss! Festoon lighting really does add a cosy feeling to any wedding or event, it adds a warmth, brightness and real festival vibe to any event.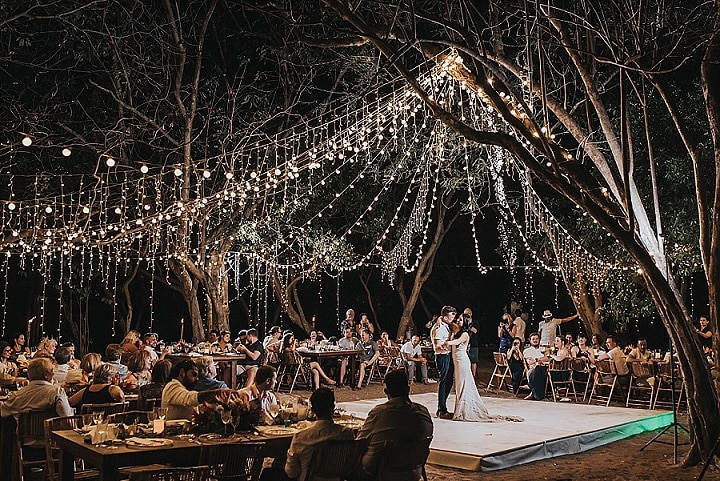 Festoon Lighting for Weddings
Festoon lighting comes in various lengths and colours. Its is perfect for an outdoor wedding, whether it be a separate outdoor chill out area, a dancing area or a full on festival wedding. How much you want to use them is totally up to you. Choose longer length festoon string lights for the ideal venue lighting or pick solar festoon lights for a garden party.
Versatile and easy to use, there are many ways to decorate your space with outdoor festoon lights, regardless of how much room you have to play with. Get creative and couple festoon lights with string lights for a perfect overhead light canopy
Festoon Lighting for Gardens at Home 
I have just ordered some festoon lights for my garden, from Lights4fun I am super excited to get them up in the summer and hold lots of late evening parties in my garden. Festoon garden lights come in a variety of colours and styles and are designed for all weather, so you can enjoy a bright garden, rain or shine! You can choose from battery operated or solar powered.
So why not consider festoon lighting for your wedding day, party or just simply for your summer garden? It looks so pretty, is super versatile and can really make your celebration look stunning. What's not to love? 
Lights4fun
www.lights4fun.co.uk / www.lights4fun.co.uk/collections/outdoor-festoon-lights / FACEBOOK / INSTAGRAM
(All photos, if not linked, by Lights4fun and photographed by Oliver Perrott!)
This is a collaborative post