Today I'd like to introduce you to Kerry from the Blossom Tree, a gorgeous Boutique florist in Derbyshire.
Kerry is one of the first suppliers I met when I first started out. I used to go out each day to a different part of Yorkshire and Derbyshire to meet suppliers. I loved her shop from the first moment I walked in, so cute and full of beautiful arrangements, nearly 2 years on and her shop has grown and moved to a bigger location.
I have had the pleasure of meeting Kerry on several occasions since then and have worked with her on a wedding back in May (see HERE) the shop sells a section of flowers and bouquets but her style is definitely relaxed, unstructured and very English country garden. Kerry's work is beautiful, her weddings are put together with true passion and love, and she comes highly recommend (by me!)
(photography credit Christian Ward Photography)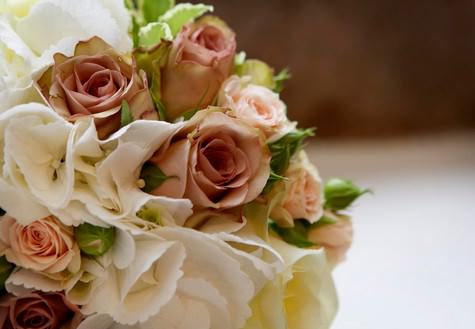 I asked Kerry to tell me a buit more about her and her shop
'Our shop is in the beautiful historic small town of Melbourne, near Derby.
Blossom tree was formed 6 years ago, after 2 years of retraining I decided to bite the bullet & follow my heart from a corporate life to work with my love of flowers.
We are primarily a mother and daughter team (me being the daughter)
Mum was a florist years ago so was the perfect choice for an employee. ( probably where my flower obsession started from , my very own first little bouquet of flowers was delivered at the little age of 6 to my junior school , a proud moment!)'
'I love anything pretty & nostalgic which is reflected in my style of arranging flowers. I like flowers to look like flowers, informal, like they have just been picked out of the garden and wherever possible we always try to follow the seasons.'
(photo credit Steve Gerrard Photography)
'I haven't got a favourite time of year for wedding flowers, as every season brings its own treasures and it is lovely when something appears at the market that hasn't been available for a while.'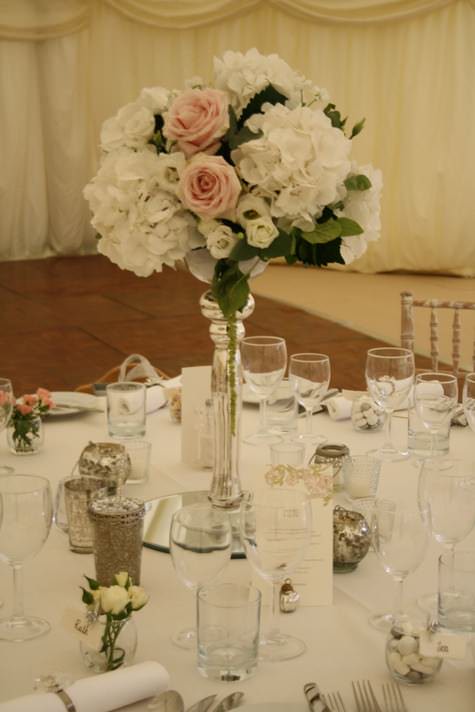 'My favourite flower are white stocks, I adore them. Their scent is absolutely beautiful and a love their bubbly texture. They look so pure and fresh in a vase just on their own.'
 photo credit (Andy Cross Photographer)
Thank you to Kerry for the insight into her world of flowers, and thanks for all the lovely photographsof her work….it make sme want to get married all over again!
For more information go to:
www.theblossomtree.co.uk
http://theblossomtree.blogspot.com
FACEBOOK
TWITTER
Williams Yard Derby Road
Melbourne
Derby
DE73 8JR