Morning all,and welcome to this rather gorgeous Monday morning! The weather report looks great for the week, so lets hope we all get a last bit of autumn sunshine before the cold winter weather comes. I had a great weekend, very relaxing and I feel all set for the following week now!
So this morning I bring you a cute Engagement shoot courtesy of Lorna Roberts. The couple are Samantha and Andrew who are getting married next August 2012. The make up and styling was done by Ivy Clara. The couple are just gorgeous, and I love the retro feel this shoot has to it, the old  Welsh Pier creates a perfect backdrop for this shoot and the couple look stunning.

Full names
Samantha Tustin and Andrew Coverley
How did you meet each other?
We worked together in a local pub, Andrew was my boss!!! We met 5 years ago and have been together ever since!!
Tell me about the proposal
We had been living together for around 3 years and knew we would eventually get engaged! Andrew had arranged to take me out for a meal to celebrate completing my teacher training course. As i was getting ready to go out (having half applied my makeup and wet hair!!) he shouted upstairs that he had something that would go lovely with my dress!…. I was oblivious to what was about to happen, and he came upstairs with 2 glasses of champagne and got down on one knee!!
We went out for our meal both beaming!!
Tell me one the thing you love most about each other
We both said each other's sense of humour! (we can always make each other laugh which we think is really important!)
Date of E shoot
Saturday 20th August
Location of E shoot
Llandudno pier North wales
Date of wedding
10th August 2012
Location of wedding
Faenol fawr country house Bodelwyddan
Do you have a theme or colour scheme?
We have gone for more of a colour pallet more than a theme! We are going for powder blue with lavenders and darker blues with a traditional feel, with a "twist"!
What bit of the wedding are you looking forward to the most?
Seeing each other's faces when i walk down the aisle and driving away in our wedding car together as man and wife!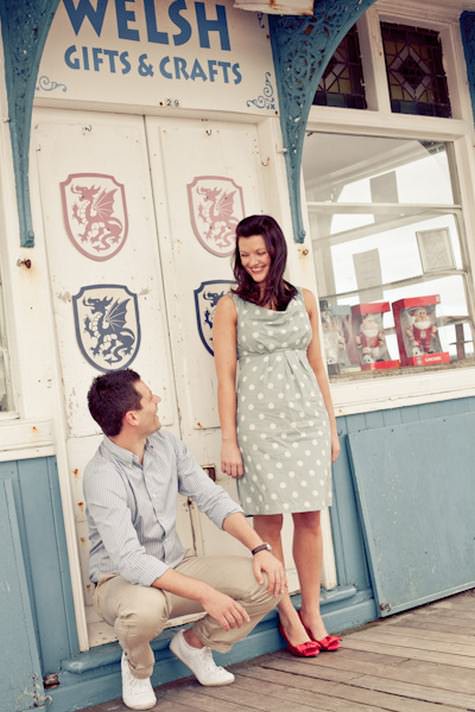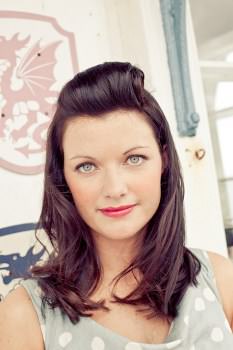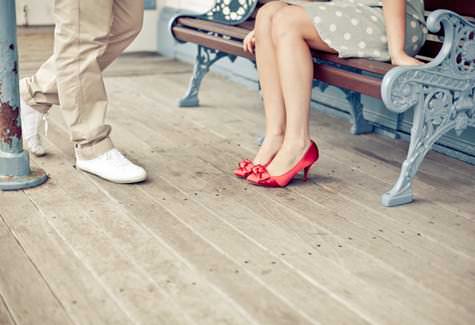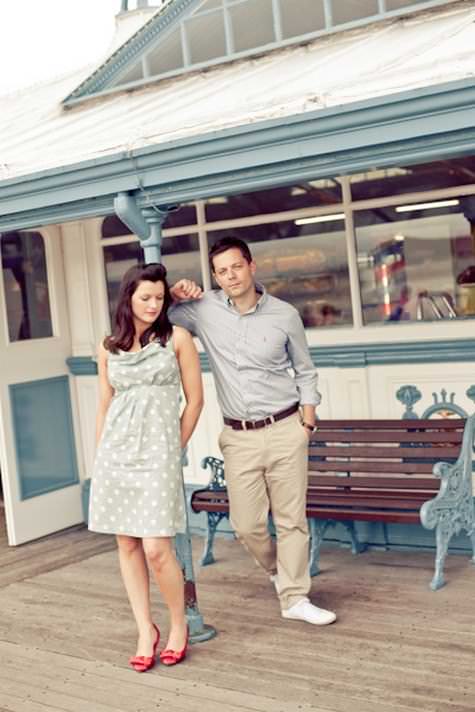 Thank you to Lorna for sending in this lovely shoot. Lorna is running a Special Boho readers offer for a Love the dress shoot, to find out more CLICK HERE.
For more information on Lorna's photography services go to:
E: [email protected]
T: 07583 230648
www.lornarobertsphotography.com
FACEBOOK
TWITTER