When it comes to weddings, the flowers have to be one of my favourite aspects. I LOVE flowers, so I am always keen to see what floral arrangements and bouquets couples have chosen when I get sent my real weddings. The flowers you choose for your big day can say so much about you, the colour you choose, the amount you use, where you put them. They can add so much to a wedding, I just love how many options there are. However there are lots of things to consider when choosing your wedding flowers so I have invited wedding expert James back to the blog to give us some much needed advice on what to consider when choosing your wedding blooms.
Planning your wedding can be an equally exciting and stressful event. There are so many details to take care of, and it can be a challenge to make the visions from your dream wedding into a reality. Brides can often feel overwhelmed trying to pick out the flowers for all the different aspects of their weddings.
Every bride wants to be surrounded by beautiful flowers on their wedding day. Gorgeous flowers to decorate your ceremony, to carry, and to add style to your reception need to be organized. So, where do you start?
Dealing with a reputable florist like juniperflowers.com  or Blumenhaus Frei can help keep a bride on track by sorting out all the details. Let's take a look at a few fantastic flower tips to help make your wedding the day you've always dreamed about.
Do Your Research
Before you have your first meeting with your florist, you should have a clear picture of what kinds of floral arrangements you want for your wedding. It's not enough to just have a color, or the main flower picked out. You should be clear about the specific flowers, color palette, and the size of your wedding budget.
Get Recommendations
Talk to your family and friends about who they recommend as a florist. The best way to get honest reviews and experiences is to talk to former floral clients before signing a contract. Make a shortlist of recommended florists, check all of their reviews and their Better Business Bureau listing, and make consultation appointments with everyone on your list.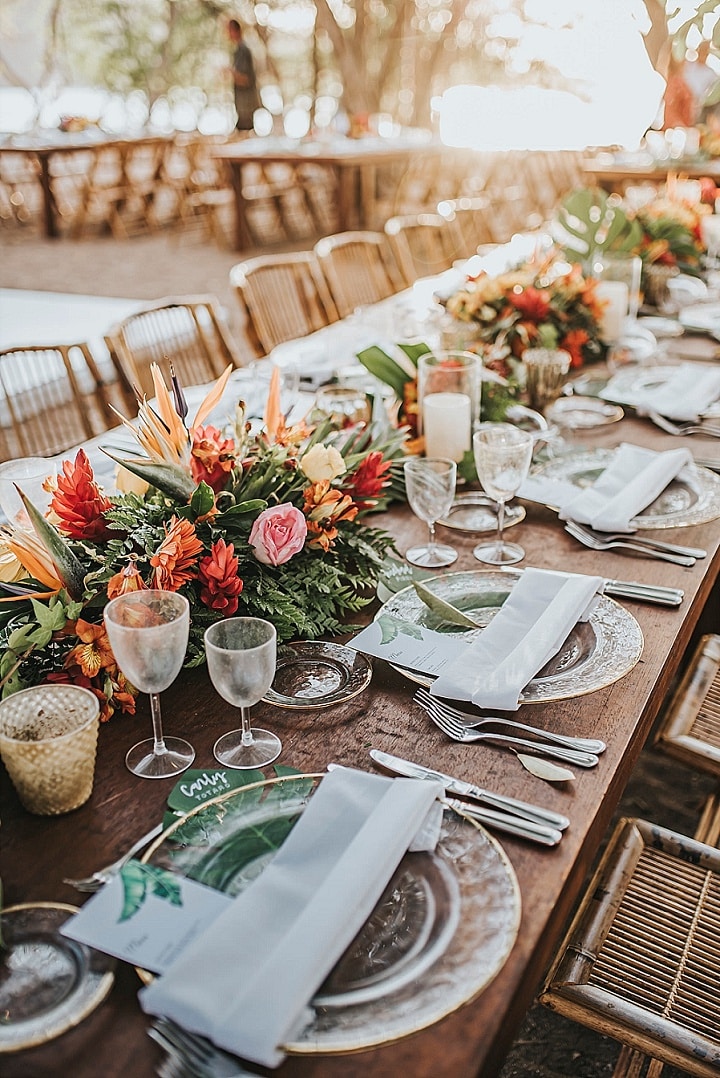 Be Specific
Florists know the wedding industry intimately, however, everyone has their specific visions for what they want for their wedding flowers. When you meet with your florist, you will need to be prepared to tell them what you need. Describe in detail the kinds of flowers, colors, and styles that you want. Gathering photos from bridal magazines as an example of what you are looking for can be helpful.
Consider Your Venue
Where you get married can influence the amount and type of flowers you will need. For example, if you are getting married in an outdoor park or garden, you may be able to keep your flowers minimal. On the other hand, if you are getting married in a simple hall, you may want more arrangements to decorate and bring life to the room.
The style of your venue will also influence your flower choices. Casual arrangements may look out of place in a formal ballroom setting, the same way that large and exotic arrangements may look awkward in a low-key backyard ceremony.
Set Your Budget
Wedding flowers can be expensive. Make sure that you allocate at least 10% of your total wedding budget to your flowers. Include the cost of all your bouquets, ceremony, reception, and decorative flowers into your budget. Be very clear with your florist about your budget upfront to help you stay on track.
Consider The Season
You may have your heart set on a particular flower for your wedding, but that doesn't mean that it will be possible. Many blooms are seasonal and can be hard to get, even for florists if they are out of season. Talk to your florist about alternative options for flowers that may be out of season.
There are so many details to organize for your wedding. Having a clear idea of what your floral budget is, and what style you want will help you get off on the right foot down the aisle.
THIS IS A COLLABORATIVE POST