Today we have a gorgeous shoot to share with you all the way from Uppsala, Sweden. With stunning autumnal colours, a rustic-industrial setting the photographer Terese Brandwold has captured the essence of Autumn wonderfully. I love the use of gold accents on the stationery and on that cake! Gorgeous.
Rustic, romantic and colourful. We wanted to create a inspirational season shoot, instead of feeling sad over the fact that the summer is over, use all the wonderful about the fall and go all the way, from venue to colours in the table settings and flowers.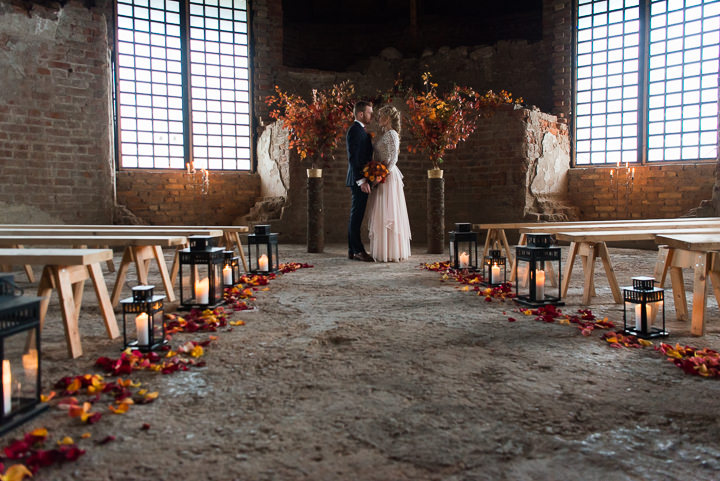 More about the shoot from the photographer Terese:
I wanted to do a seasonal shoot to show the beauty of autumn – we wanted the rustic feeling in all the details. I love how the shoot turned out thanks to a fantastic teamwork with all the suppliers, that we were able to make all the individual details form a nice wholeness. I wanted to show future bride that getting married on autumn can be a beautiful alternative and if you do it all the way, using the colours and theme of the season, you can create magic.
I do inspirational shoots a couple of time a year to create something of my own, to try new things and to explore new venues. This winter I'll do a winter theme shoot, with a horse and wild boho bouquet.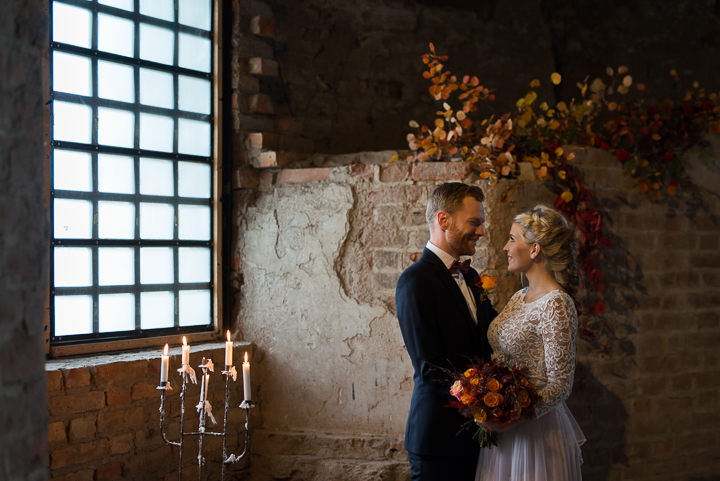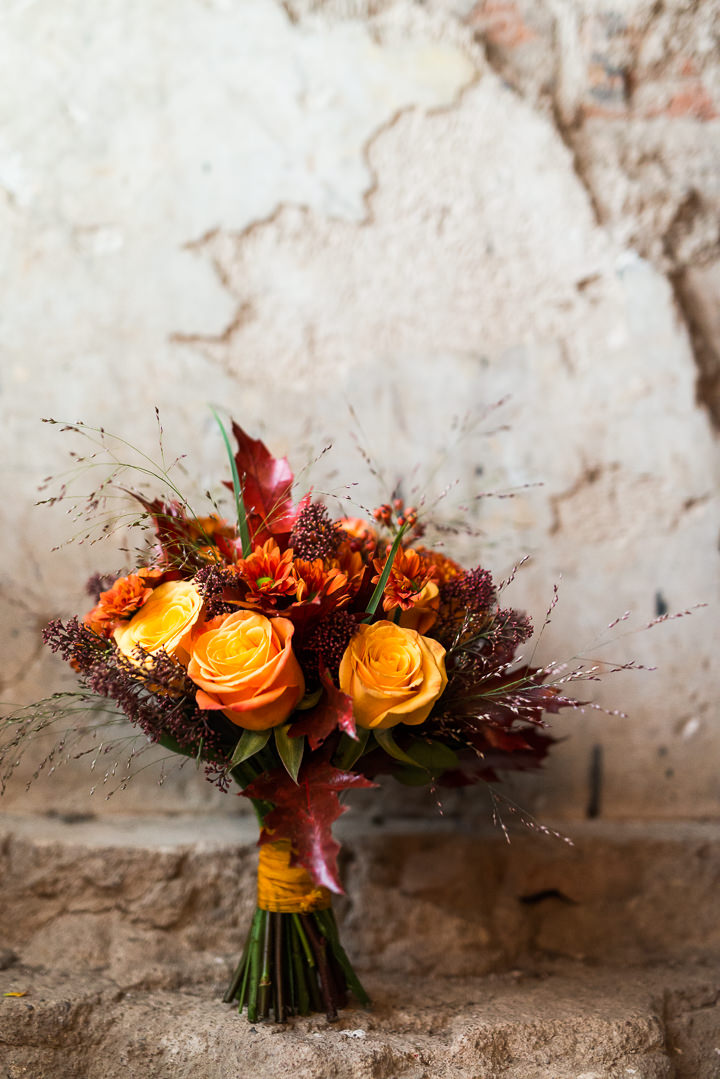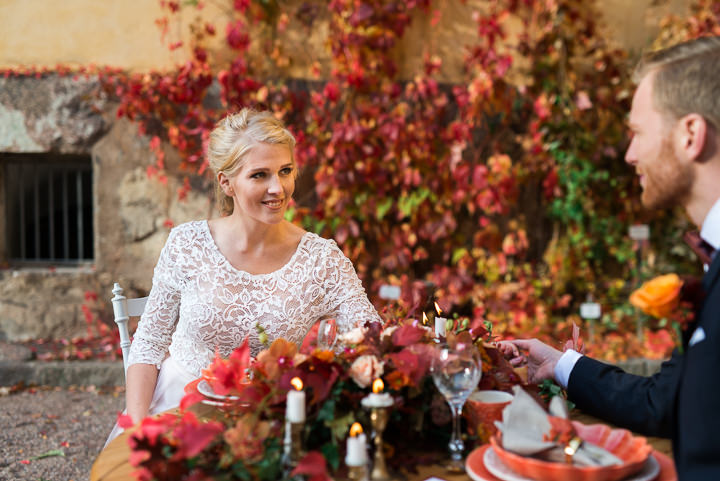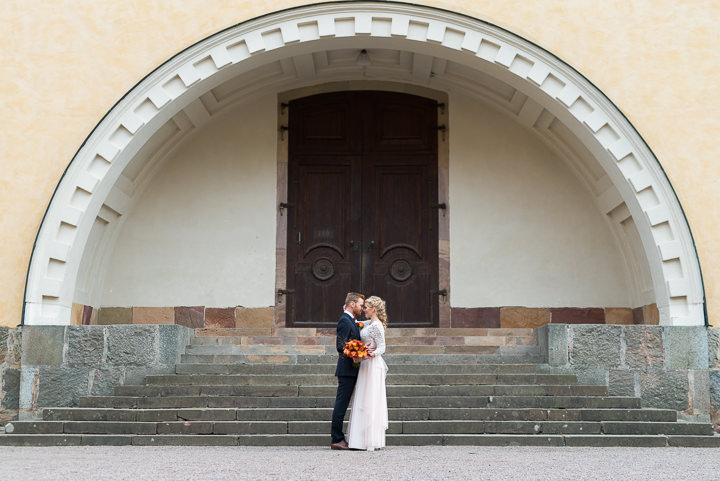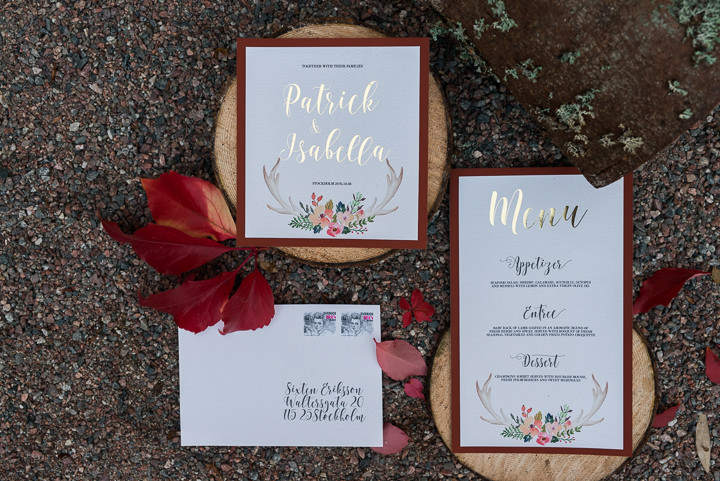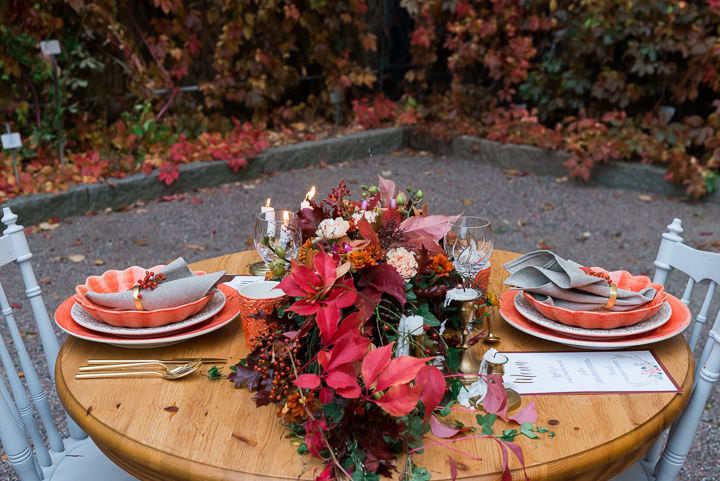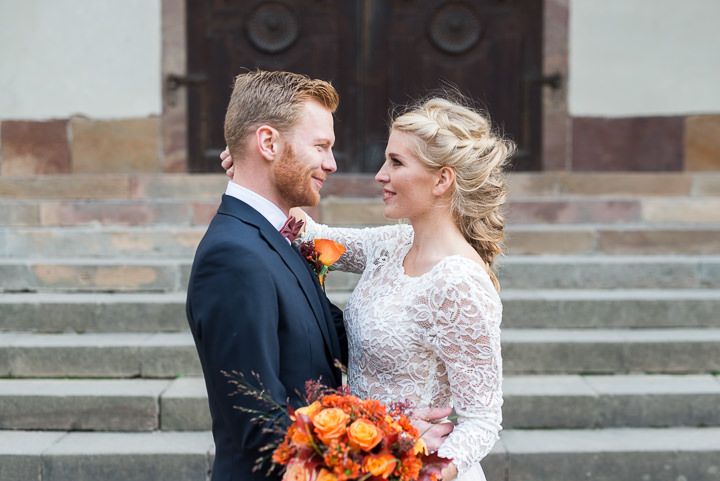 The Team who made the shoot possible
For more information on Terese's work go to:
eng.brandwold.se / eng.brandwold.se/blog / [email protected] / FACEBOOK / I: @brandwold