Hello to you all on this lovely Thursday morning, kelly C Here.  I am so pleased to be sharing with you today this lovely bridal styled shoot. It's great as a photographer or a wedding supplier to get together and create something a little different the the usual wedding day. It's also great for brides or grooms to be able to see styled shoots as it can be something out of the ordinary/non traditional that you can't seem to find in a real wedding but want to add to your own wedding. Today we are sharing with you this gorgeous styled shoot. It has elements of rustic, vintage, with romantic flair all the things we love here at Boho HQ. It's lovely to see a nice lovely bright shoot.
'Rustic and romantic. This shoot features soft and vintage elements that tie in with a bohemian, free-spirited vibe.'
I'll pass you over to Caiti to tells us more about the shoot……….
For our styled Shoot We wanted to show the best of what Wyoming has to offer. Elements of rustic, vintage, with romantic flair.
The flowers feature: dahlias, blueberries, ranunculus, dog eye greenery, kale, various roses, dusty miller, geranium greenery. The naked wedding cake features buttercream layers and is dressed with an ombre style with florals featured again to match the bridal bouquet. The details of vintage inspired ribbon on the bouquet compliment the vintage laced bridal gown, pairing with brown leather boots to keep this wedding down to earth and free spirited.
This event was shot at the venue park in Gillette, Wyoming, featuring rustic elements and wildlife country that Wyoming is known for. Party favors and desserts were executed in the color scheme of soft pink, blue, ivory, with a pop of autumn yellow for contrast. We hope that the best of Wyoming comes forth in this eclectic styled wedding shoot.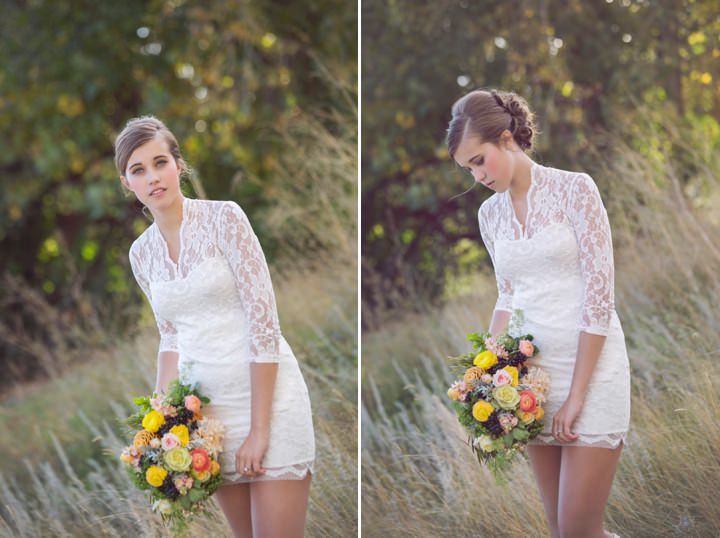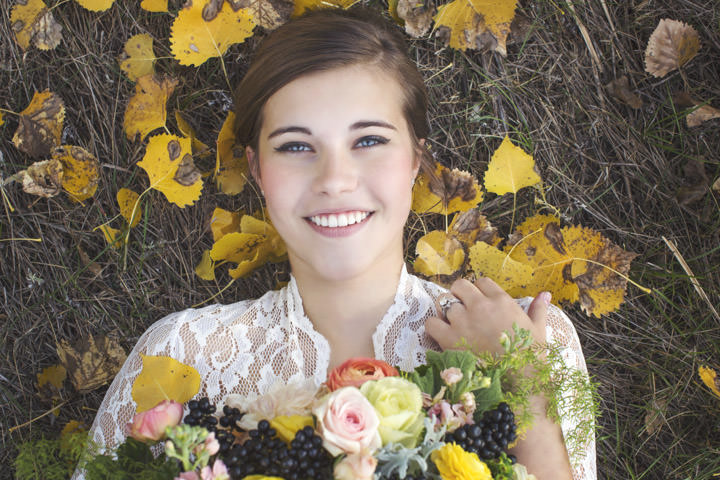 The suppliers who made it possible…..
For more information on Caiti's work go to