---
---
Happy Monday everyone and how are you all? Did you all have a fabulous weekend? Mine was fun filled with lots of Christmas activities, a Victorian Christmas Fayre on Saturday, then we put our decorations up. Then on Sunday Dexter and I went on a North Pole adventure to see Santa, which was amazing! I am now feeling super festive. However, I don't know about you but I feel like things are about to get REALLY busy! So much still to do and so many Christmas jobs to get sorted! So I'm going to try and get on top of it all this week and really crack on with things. We aren't quite launching into Christmas mode quite yet on the blog, as this week we are travelling around the world celebrating many of the beautiful weddings that have been happening over the past few months, starting off with a trip to Italy for this stunning wedding. Fabio and Catia chose Badia di San Vittore di Cingoli for their celebration and my my is this a beautiful location. They filled it with so many amazing touches, the flowers, the decor, all adding to the beautiful rustic vintage feel this venue has. As for Catia's pink dress, how dreamy does she look! What a gorgeous day!
A poetic and romantic boho wedding
Fabio and Catia were married on 13th July 2019 at Badia di San Vittore di Cingoli in Le Marche – Italy. This location is completely surrounded by nature, with the walls of building covered with green leaves. There are gardens and an intimate small wood, inside the building  pink stone walls and large vaulted arches. We had 130 guests and it took 10 months to plan.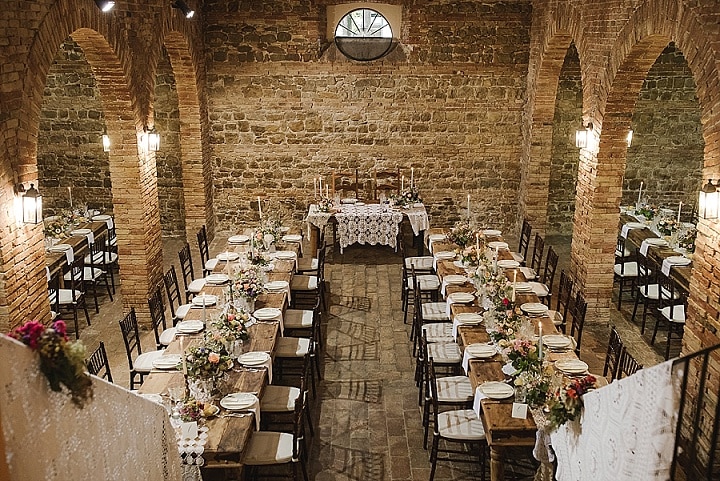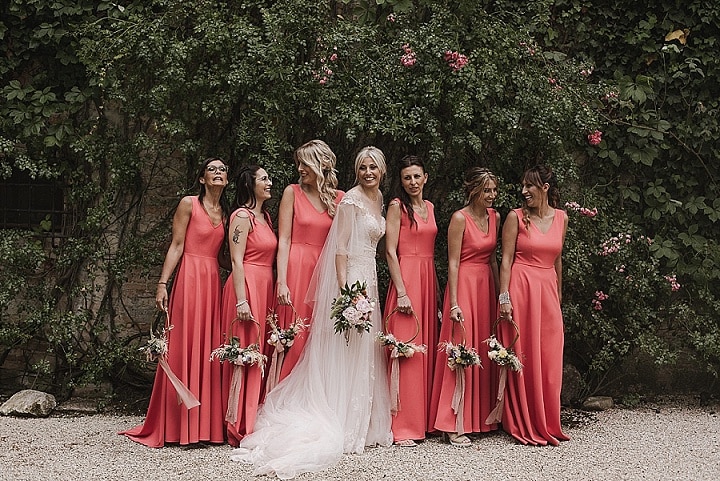 ---
---