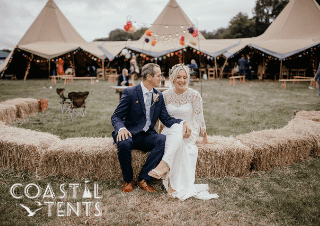 ---
Men's Wedding Ring: Tips and Trends for Grooms
Congrats on your upcoming wedding! Choosing the perfect wedding ring is a crucial part of your wedding planning as wedding rings symbolize the love and commitment between you and your partner.
Although women's wedding rings may take the spotlight in the wedding industry, men's wedding rings are equally important. Unlike in the past, there are now several styles, finishes, and material types of wedding bands for men.
While it's good that men now have various options, the downside of this is that it makes it a bit daunting for most men to decide on which is the perfect men's wedding ring for them.
Not to worry, the solution is here! This blog post will provide you with the information you need to choose the perfect men's wedding ring. Read on…
Tips for Choosing the Perfect Men's Wedding Ring
Choosing your new men's wedding ring needs a lot of intentionality and deliberation as you will be wearing your wedding ring for the rest of your life. Here are a few tips that can help and guide you through the process of choosing your wedding rings.
1.   Budgeting for your men's wedding ring
The most important thing to determine even before you go shopping for your wedding ring is the amount you are willing to spend on it.
Wedding rings' price varies from a few hundred dollars to tens or hundreds of thousands of dollars depending on the style, designs, materials, and extra features like customizations and engravings.
Budgeting prevents you from spending too much money on your wedding ring while ensuring that you get a ring that fits both your style, personality, and finances.
2.   Put your lifestyle into consideration
Another thing to consider when choosing a men's wedding ring is the lifestyle, job, and hobbies of the groom.
If you are a handyman who loves working with his hands, the perfect ring for you is a ring that is scratch resistant and durable. Also, if you love nature and traveling, a ring that can withstand different changes and the harshness of weather conditions is what's perfect for you. On the other hand, if you lead an active lifestyle, you should choose a ring that is lightweight and feels comfortable.
The bottom line is that you choose a men's wedding ring that complements and suits your lifestyle and day-to-day activities.

---

---

---