You may or may not be aware of the beloved collective? If you are a photographer you will have no doubt come across it, if you are a bride or groom you may have come across the genre when searching for your wedding photographer.
'Beloved is an emerging portrait based photographic genre that celebrates and emphasises the importance of relationship. Blending the visual aesthetic of portrait photography with the authenticity of photojournalism, the Beloved Technique gives photographers a simple way to create meaning-rich, fulfilling and valuable experiences and imagery for those they photograph and themselves.'
Today I am delighted to tell you about the launch of the brand new beloved magazine.
The reason I am backing this magazine is that I was lucky enough to have my own beloved experience with Marianne Taylor nearly 3 years ago for our 2nd wedding anniversary. (You can see the full set of photos here) It was an amazing experience and so much more than just having our photos taken, even Nik who HATES having his picture taken said he would recommend it! As a couple we were put though a series of excercises that made us laugh, smile and evoke emotions that created my favourite set of photos to date! An emotioanl experience, rather than just a few photos being taken.
Miranda Eason is the acting Editor of the Beloved Magazine, while Marianne Taylor is the Creative Director in charge of the overall design, here they are to tell us a bit more about the magazine and what to expect.
'We are beyond excited to announce that the very first issue of the new

Beloved magazine is now available

!'
'Beloved Magazine is a true labor of love. It started as a dream to create a beautiful vehicle to showcase the best of Beloved photography, and grew into a project which aims to spread the joy and spirit of Beloved even further afield. It's been a long journey from when we had the initial idea for a magazine to holding the finished product in our hands, and to be honest, it's a pretty emotional moment. Our aim was to create a publication that would be truly beautiful to look at, filled with inspiring stories and photographs to nourish the creative spirit, and to celebrate the creative souls behind the images, in the same way that Beloved Collective aims to do with all the support, products and events it offers. The first issue is packed with beautiful images and inspiring interviews with the likes of Gabe McClintock.'
'The photograph on the cover of the first issue is by the amazingly talented Fer Juaristi, who is also interviewed on the pages of the magazine. It's only fitting that Fer's image should lead the way for future issue covers to come, as he played a big part in inspiring the Beloved community at last year's Adventure Always conference.'
'We've gathered together contributions from all over the world, and would like to thank each and every person who has contributed photography and words to the project. We absolutely couldn't have done it without you, and we hope more than anything that this magazine will be a beautiful way of exposing new people to all the amazing work you create using Beloved. Personally we feel absolutely blown away by the quality of work we got to showcase in this issue.'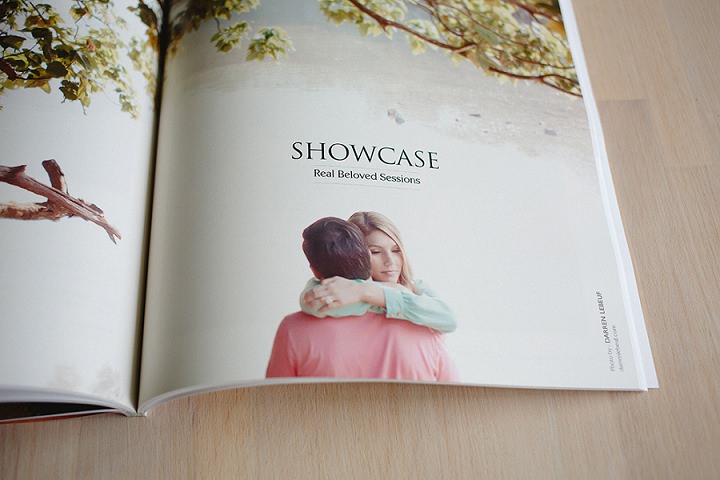 'Each issue has a theme, and for this first issue we settled on dreams and daydreams. Inside the magazine you'll find a special section filled with dream-themed contributions but, in a way, the whole issue is about dreams really. What is being a photographer and living a creative life if it isn't pursuing a crazy dream? In the same way that Adventure Always and the Beloved Collective aim to, we hope this magazine will inspire you to take a leap of faith and follow, not just follow, but chase down your dreams.'
'Currently, the magazine comes out once a year, but in the long run we hope to be able to produce it more regularly. An electronic version of the magazine is included in the Beloved Collective membership package, and there is also be a printed 'collector's item' version available. Both the electronic and printed versions are also be available to buy for those who feel the pull outside of the community.'
For more information go to
belovedcollective.co/belovedmagazine
belovedcollective.co/blog/2014/05/01/beloved-magazine-volume-one