Today on the Blog I would like to introduce to you a new stationery and Gift Company called Winklepoppet. I met Vicky the owner of Winklepoppet at this years Designer Vintage Bridal Show and instantly fell in love with her designs. Her use of buttons and other vintage crystals and treasures is just gorgeous and totally unique. It's such a clever idea and having seen her work up close and personal I can highly recommend the quality and the designs.
So as I loved her work so much I have invited Vicky onto the blog to tell us a bit more about her work, I hope you like her design as much as I do…………….
My name is Vicky, I am at the awful age of 27 (I hate being odd numbers, that is the OCD in me), I have lots of freckles, love a good Pinot Grigio blush, live in Liverpool with my Fiancé and work as a part-time Graphic Designer. Well that is 35% of me the rest is a button mad owner and designer of Winklepoppet.
Winklepoppet is a vintage giftware and stationery company based in Liverpool. My unique and individual designs are lovingly handmade using vintage buttons, crystals, jewellery, family treasures, and pearls. All my beautiful and original products can be personalised to suit your special day. Winklepoppet specialises in all things wedding including invitations, guest books, photo albums, family gifts, decorative accessories and much more.
Winklepoppet is also launching 'a days to remember range' in the New Year. Featuring gift/stationery ideas for Birthdays, Valentines Day, Mothers Day, Births, Christenings, Holy Communions and other memorable days. Winklepoppet is the perfect place to find a unique gift for that extra special someone.
I have always been a keen crafter through my love of design and working as a full time Graphic Designer. I wanted to use my skills to make others smile and thought about creating images from vintage pieces. What started as a hobby and something therapeutic for members of my family soon turned into a positive business idea. I have been trading since September of this year. I launched my business on my Nans birthday (I named my company Winklepoppet after my Nan, as she used to call me her Winklepoppet. Still to this day I do not know what it means, but I am hoping to find out). I thought it would be a fitting gesture and would hopefully bring me luck.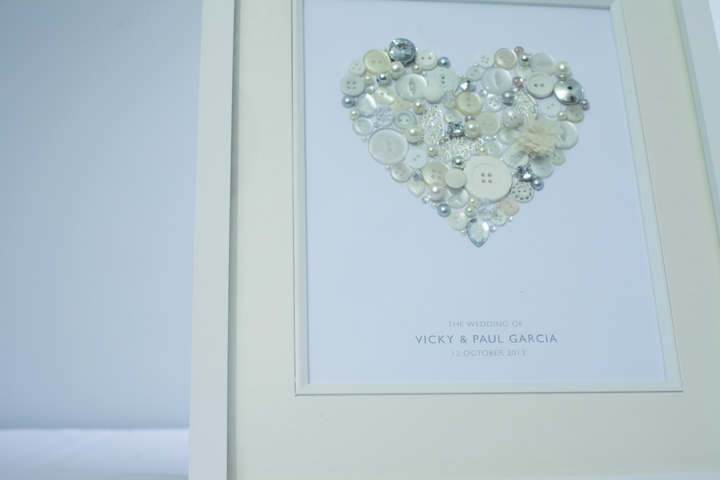 Winklepoppet has come on leaps and bounds in such a small period of time I am overwhelmed by the amount of positive feedback and interest my company receives from other companies in the industry, customers and peers on a day-to-day basis.
Winklepoppet has grown so significantly over the past three months I am now able to work part-time and dedicate more time to the business to allow it to grow. I am so proud of myself for getting there, I have also just secured a meeting with Liberty of London about my work which is super exciting as well. Fingers crossed that becomes an enormous achievement!!!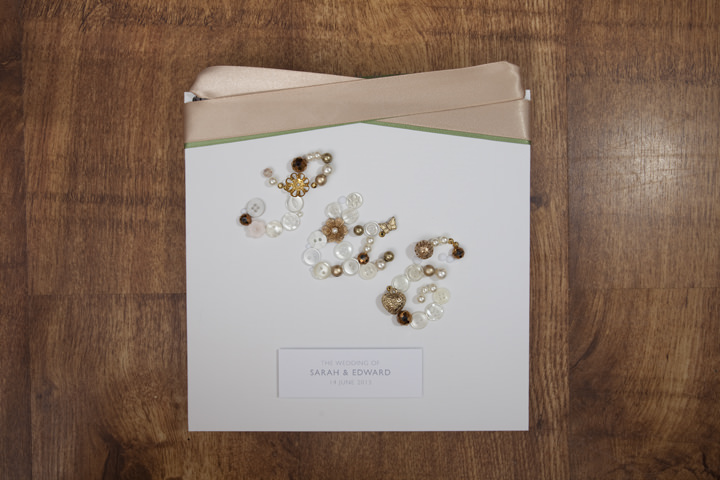 Winklepoppet is unique I am yet to find another company within the wedding industry that produces the products I do.
Winklepoppet gifts and stationery may have the same design but each piece is different as it is made up of vintage buttons and gems sourced around the UK by myself. No product is the same and therefore customers get a piece of art specific and unique to them. That is a beautiful selling point.
I love, love, love dealing with customers who are getting married. It is the happiest time of their life and I feel so blessed to be a part of it. Winklepoppet becomes part of a new chapter and there is no beating that.
I also love finding new pieces to go in my work. I scower the country finding elements in a range of colours from a multitude of eras that I think will work. I am the button world equivalent to David Dickenson (just without the mahogany tan)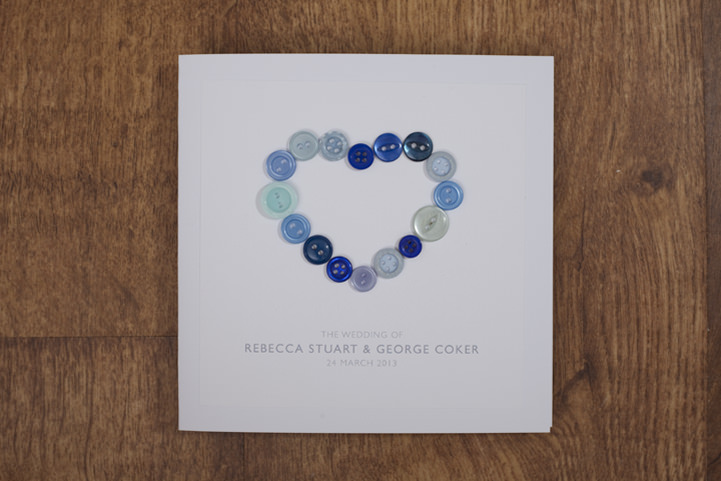 A Winklepoppet dream is to work on a Royal Wedding. I think Prince Harry would love my work, I am just waiting for a young lady to tame him and I am in there.
I am also getting married in 2013 and cannot wait to work on my own wedding as I can go a bit mental and push my design skills to the max. Malta beware there are lots of buttons heading your way!!!
Next year I hope to introduce a number of ranges to the Winklepoppet family and various designs. The Winklepoppet dream is to have my own shop. A sanctuary for all things craft. My shop would sell my work, be a studio, have space for craft workshops and best of all have a handmade bakery. I want to create a shop people love to come to and spend hours in enjoying the Winklepoppet experience.
Pricing
Pricing is very important to me and when creating Winklepoppet I made sure pricing was key. A Winklepoppet design is reasonably priced as I hope customers will return to order more of my work for other special occasions in their life.
My stationery range starts from £1.50 for a place card to £65 for a framed table plan.
My gifts have 3 ranges, Small frame £20, Medium frame £30 and Large frame £40.
My best selling frame is an Extra Large frame which can be used as an alternative guest book for a wedding (you sign around the button heart picture) this is £70.
All my prices do not include postage although I do my best by keeping these as low as possible. I am based in Liverpool but have successfully delivered orders to all parts of the UK and Internationally.
My prices include the complete Winklepopet handmade design process. I also allow the customer to customise their design by choosing colours and personalisation to what best suits them. Winklepoppet always give customers a free consultation.
For more information on Winkle Poppet go to:
Vicky Duckworth
0770 467 0697
[email protected]
www.facebook.com/winklepoppetliverpool
TWITTER