I have a wonderful English garden party wedding to finish the week with and it's one that has been sent to me by one of my lovely readers. I love it when I get submissions from you the bride and groom, and I love that you choose my blog to share your wedding images, so keep them coming! With the weather so rubbish outside today's wedding really will put a smile on your face as it is full of September sun…….do you remember there was a week when it was actually sunny this year! This wedding is full of sun, smiles, fun and lots of love!……perfect for a Friday!!
The lovely couple are Joanna and Phil who were married on 8th September 2012. 'We got married at St Marys Church in Crowborough which is where Joanna was baptised as a baby. The reception was held at Pippingford Park Country Estate – a private estate on Ashdown Forest in East Sussex. We had 60 guests to the sit down and 120 for the evening, we planned it in 8 months.'
'A beautiful hot and sunny day spent with wonderful family and friends with plenty of Pimms, yummy food, lawn games and music to keep us all entertained.'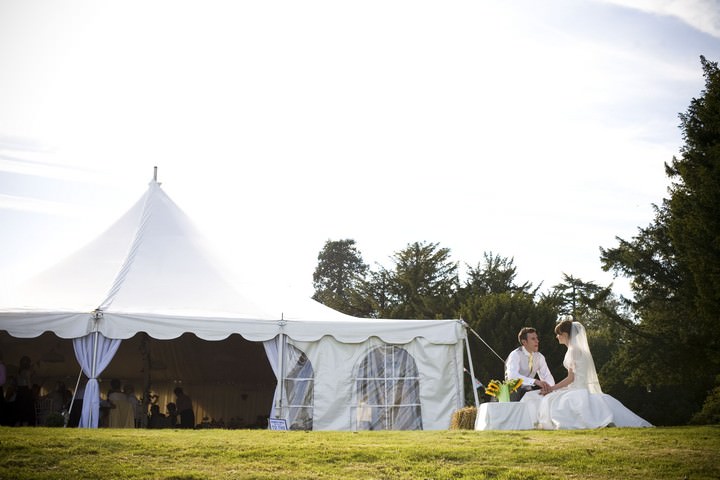 How they met
We met in Canada in July 2008 while both doing a 2 week Trek America trip. I found myself in a tour group which was comprised of too many people so I volunteered to move to the other group since I was travelling alone and didn't mind which group I travelled with. I walked into the conference room where the orientation was taking place and found myself sat next to a guy Phil Archer who had decided to book the trip on a whim the previous Monday! We became good friends during the two weeks were away and stayed in touch when we got back to the UK, reminiscing about our camping trip in the Rockies. In the September a friend and I went down to Cornwall for a weekend camping trip and stopped off to stay at the hotel and spa Phil was managing in the New Forest. We met him for dinner that evening and when I saw him walk into the bar, it suddenly occurred to me that I really missed this guy I had got to know while out in Canada. Becky and I continued to Cornwall as planned but on the way back stopped off at the hotel again. A goodbye kiss the following day sealed the deal and we have been together ever since!
The proposal
It was March 2010 and we were on a 10 day cruise round the Caribbean and had spent the day at St Kitts. The ship had left the island earlier in the evening and after dinner Phil suggested a walk round on the deck. We walked round the deck to the front of the ship and sat on the stacked sun loungers just looking at the stars and I remember saying to Phil how romantic it was. He jumped up and gave me a cuddle before saying lots of lovely nice things, finishing by saying how much he loved being able to call me his girlfriend but he would love it even more if he could call me his wife. He then pulled a ring out of his pocket, got down on one knee and asked me to marry him! Moments later another couple walked to the front of the ship and said 'wow, anyone would think you have just got engaged!' We told them that actually we had and they kindly took a photo of Phil and I grinning like idiots at the front of the ship!
The venue
We originally planned a wedding in the New Forest which is where we were living when we got engaged but when we bought a house and moved back to where Joanna grew up, having the wedding in Sussex seemed like the most obvious thing in the world. We wanted to get married in St Marys because it is where Joanna was baptised and went to school. We also know the priest well and wanted to be married by someone who knew us as a couple and knew the family. Father Kevin was so calm and reassuring on the day. He also joined us for the reception which was lovely. Finding Pippingford Park occurred by chance – we didn't want a hotel wedding because we wanted the freedom to design our own wedding and not be restricted by what a hotel could/couldn't do. Pippingford Park is a country estate on Ashdown Forest and the owner kindly allowed us to hire his lawn for the weekend so we could erect a marquee. The house and grounds are set high over Ashdown Forest so the view from the lawn was beautiful – all we could see was the forest, the horses and all the deer.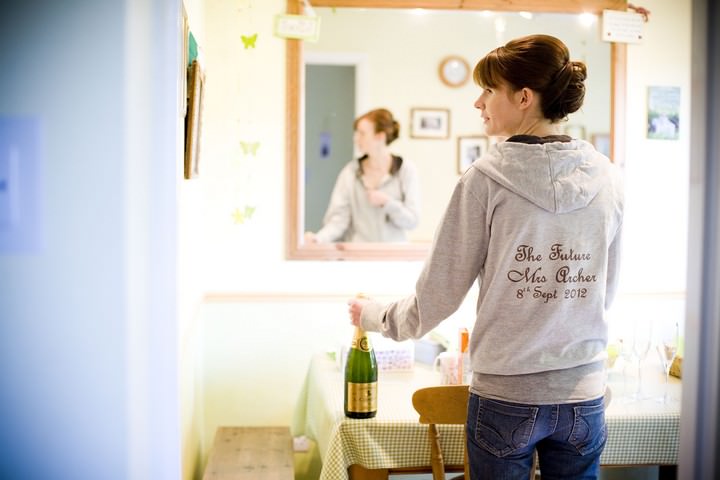 Why did you choose your photographer?
Phil knew Leila from when she had covered our friends wedding and knew that she excelled at very natural shots. We didn't want anything too stiff and formal and Leila's laid back ozzy attitude was perfect. Leila was really open to our suggestions and did an engagement shoot with us so that she wasn't a stranger on the day. She became a friend so that on the wedding day itself, she blended seamlessly into the background and often, we weren't even aware she was taking photos.
The dress
My dress was by Essence of Australia and was their French Mikado gown. I saw the dress while working in Sydney in 2011 so when I got back to the UK a few months later I managed to find a shop which stocked it. I went to the store with my mum and the dress was the first one I tried on. I knew immediately it was 'the one' I was in and out of the shop in 30 minutes! My black shoes where from Debenhams – I wanted shoes I could wear again and I knew I wouldn't wear traditional bridal shoes after the wedding. The black shoes also matched the black detailing on the dress. I wore some earrings I found in Vienna and my bangles are the two I got given for my 18th birthday and I wear them interlocked together everyday – they have some stories to tell!
The suit and bridesmaids
The suits were hired from Moss Bros and the bridesmaid dresses were from Coast.
Theme
Our theme was an English garden party and the colour scheme was autumnal.
Flowers
The bouquets were made by the village florist and she used mango calla lilies, leucadendron, red hypericum berries, and orange roses. She also added eucalyptus, ruscus and a few hops and tied them all together with raffia.
I had roses and berries in my hair and the bridesmaids had a couple of carnations pinned in.
The best man, the two fathers and the ushers had orange roses for button holes while Phil had a large mango calla lily.
For the table decorations the florist used the same flowers and displayed them in galvanised buckets. On 3 of the tables, we did our own decorations by using wood from our garden, flowers from Morrison's supermarket and ivy from the florist – all artistically out together by a family friend! T
he walkway from the terrace to the marquee was lined with hanging jam jars of flowers which we bought from Morrison's. A few were eaten by the deer the night before the wedding but most made it through to the day!!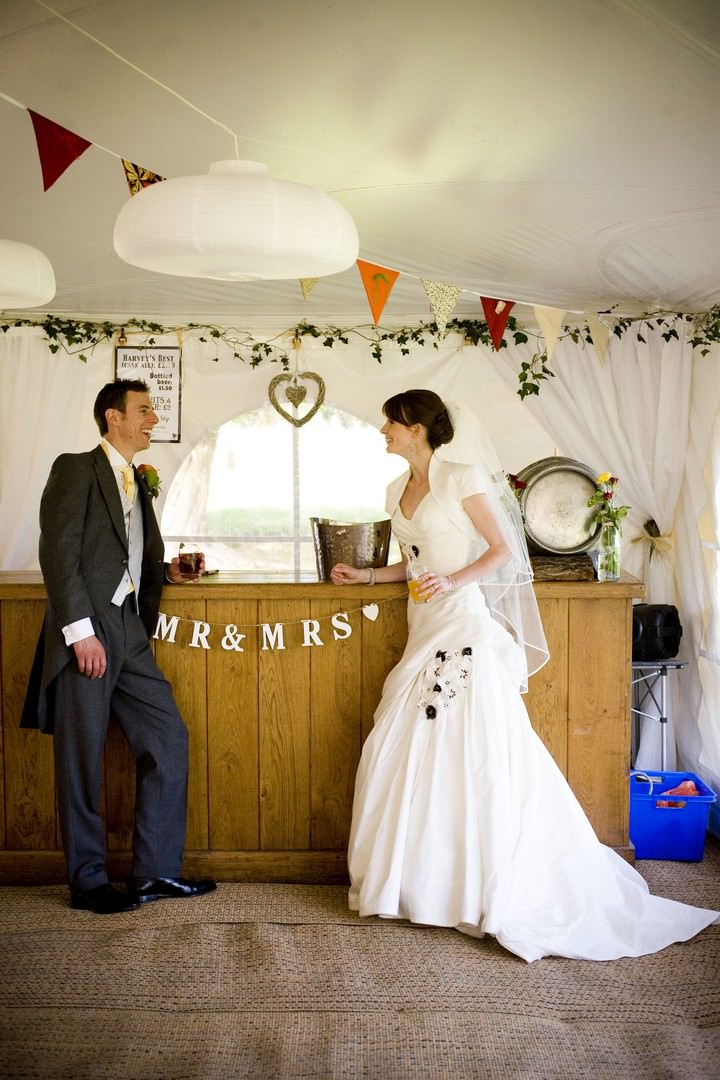 Food
At the arrival drinks we had various hot and cold canapés. For the sit down meal we had roast fillet of beef, sliced and served pink on a celeriac and potato dauphinoise with fine beans wrapped in wood smoked pancetta. Vegetarians had aubergine, asparagus and pepper tempura with szechuan tuiles and bang bang dip, Red Thai yam and lentil curry and Chilli and lime rice noodles with saffron tea. The dessert was a trip of desserts and included lavender scented hearts with fresh raspberry panacotta; chocolate hazelnut brownie dusted with gold leaf and finished with chocolate dipped strawberry; caramalised lemon tart with spun chilli sugar.
Later in the afternoon we served homemade cupcakes with tea and coffee and in the evening we served a hog roast and salads.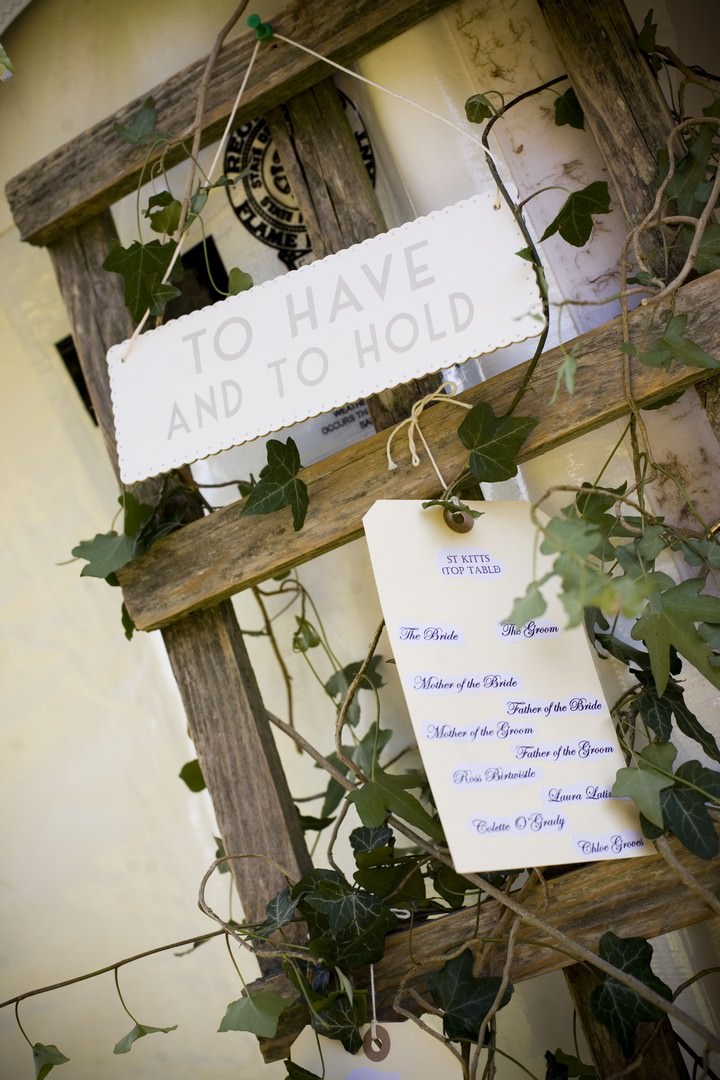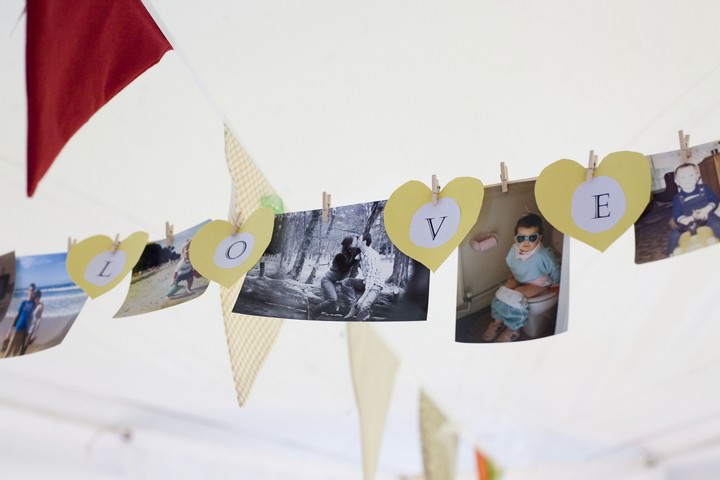 Entertainment
We used Fantasia music agency to book 'Covers in Arms' who were absolutely brilliant. They were even kind enough to let Phil play the drums with them for one of their songs (Phil is a wannabe rock star!)
Decoration
Phil's mum made all the bunting for the day and my mum sourced all of the hanging hearts and lanterns. We used plant pots and flowers from our own garden to decorate the edge of the marquee, borrowed straw bales from a friend for extra seating and collected A LOT of jam jars for flowers. Some cousins who run a printing business in Ireland printed little posters of love quotes and sayings so we could put them in the marquee.
Personal touches
Since this wasn't a wedding venue we had to bring everything together ourselves. Everything from the marquee, the food, the decorations, the heating, the back up power supply, even the toilets had to be brought in. ALL the suppliers went above and beyond what was expected and helped create one of the best days of our lives.
DIY touches included:
• Homemade cupcakes by Joanna's mum and some friends
• Homemade wedding cake – make by a family friend
• The DIY table decorations
• Bunting made by Phil's mum
• DIY table plan – we used an old trellis from our garden, sanded it down, wound ivy through it and hung large luggage labels on it.
• The place settings – we used luggage labels and lavender, tied with raffia
• Photos strung up in corners of the marquee
• Lots of jam jars of flowers hung in the trees and around the marquee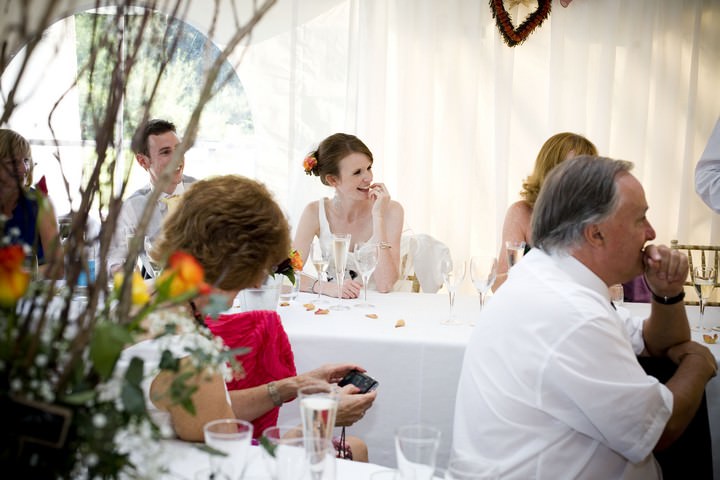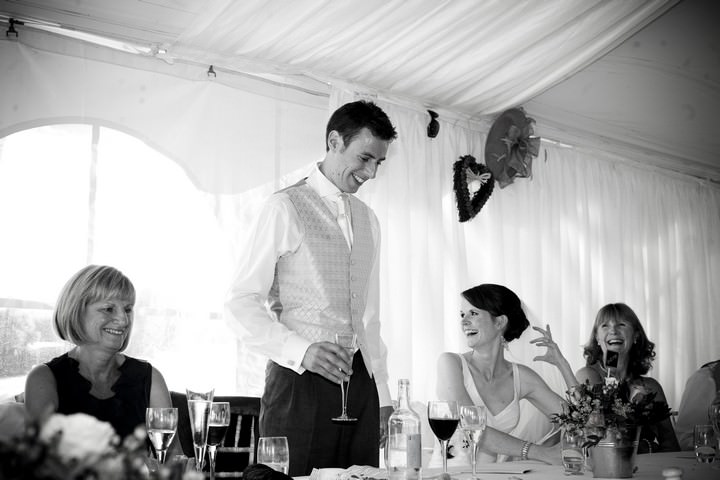 Special moments
Driving from St Marys to Pippingford Park. My brother Michael drove us – we didn't want an impersonal wedding car driven by someone we didn't know so Michael got his BMW cleaned up and did the driving! The three of us were sat in the car listening to Bruce Springsteen and Phil and I were like oh my god, we just got married!!!
The other special moment was when all the guests were taking their seats for the meal and Phil and I sat on the terrace steps looking out over the forest, just taking a couple of minutes for ourselves.
Biggest surprise
The sunshine!! This being England, Phil and I had accepted that it might rain and that we might spend more time in the marquee than out on the lawn sunbathing/playing lawn games/admiring the view. The day was stunning – we feel so lucky.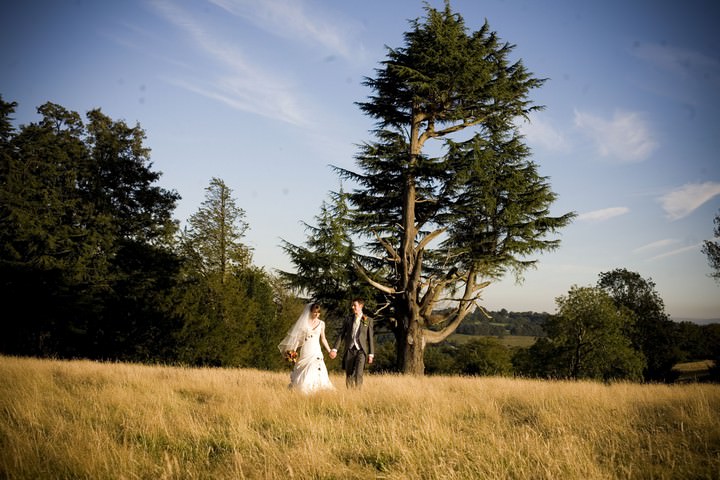 Advice
• Do a little schedule of the day to give to key members of the family so that on the day you don't have to worry about anything. This was crucial for our wedding due to it being at a 'non wedding' venue. My brothers all had a schedule and kept things in check – they were just brilliant and we will be forever grateful. Phil and I were able to completely relax and enjoy the day.
• Be firm about what you want. Phil and I knew from the start we wanted an outdoorsy celebration complete with straw bales and lawn games. My parents were concerned, especially as it wasn't a wedding venue – I think they were worried about the day being ruined because there was no hotel to make sure things were kept under control.
• Don't have a long engagement! We were engaged for 2.5 years and 'the wedding' took on a life all of its own! It felt like it was a living, breathing thing, always in the background and always the topic of conversation for our families.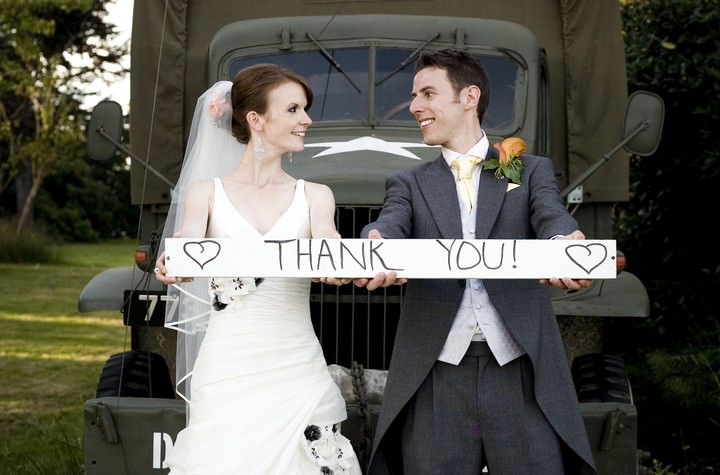 Supplier shout Outs 
Leila Williams Photography
www.redherringevents.com  – Red Herring did our canapés and food for the sit down meal. They also provided all the serving staff for the day and an event manager who oversaw the set up of the catering the day before as well as the sit down meal. Words cannot describe how appreciative we are of everything Red Herring did for our day. Their professionalism, flare with food and smiles were so appreciated.
www.sussexmarquees.co.uk – The marquee was from Sussex Marquees. They were incredibly patient with all our questions (and we asked A LOT!). They also provided the tables and chairs, lighting, toilets, heating and back up power.
www.highgateflorist.co.uk – they can in their own field in the village. Kerry was able to suggest some lovely ideas The florist was Highgate Florist in Rotherfield, East Sussex.  It is run by a father and daughter who grow what.
www.louisemakeup.co.uk – My hair and make up and that of the two mums and bridesmaids was done by Louise Large who is a local make up artist and stylist. She is very talented and made us all look and feel beautiful!
[jprel]