Today I am talking flower crowns a bridal must have that is getting more and more popular! Flower crowns are a beautiful addition to any wedding outfit, and are suitable not only for the bride but for the bridesmaids and flower girls as well. They can be big, small, medium size, HUGE! they can be one colour or a mixture of colours. They can tie in with your wedding bouquet, or table decorations, or you can add in your own style with a twist…………the possibilities are endless.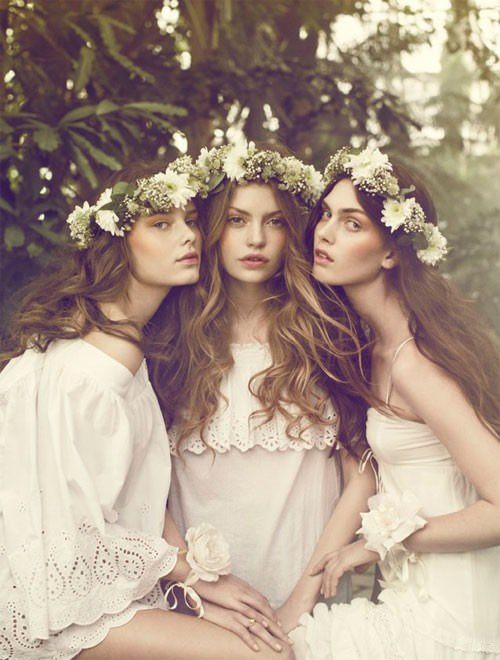 (Photo credit: http://signevilstrup.dk)
With the move away from structured hair styles into a much more relaxed look, flower head crowns are perfect to achieve  dare I say it, that 'Boho' Look. Think long flowing ethereal gowns, light fabrics, silks, chiffon, lace, and you have the perfect look for a flower crown! If you are having  a natural  outdoor wedding then they really are perfect for you, or if you are having an indoor wedding but want to bring  a bit of nature indoors they really can soften any wedding look.
(Photo credit: http://shannonmayphotography.com)
Most florists would be delighted to help you work out a design for your own flower crown to tie in with your existing flower order, team them with foliage, ribbon, feathers…the possibilities are endless. You can also buy them ready made from a variety of places, or why not even try and make one yourself?  They are also a fabulous way to tie your bridal party together, well if it's good enough for Kate Moss…it's good enough for you!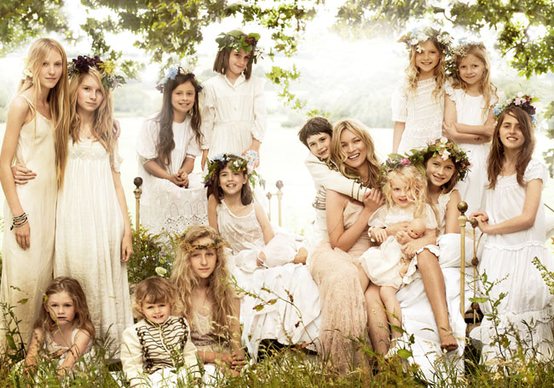 (Photo credit:  www.mariotestino.com)
I have put together a few of my favourite flower crowns in 4 different categories
Small and Dainty, Children's, Hair Up and Statement.  do let me know what you think and let me know if you are planning on having one yourself.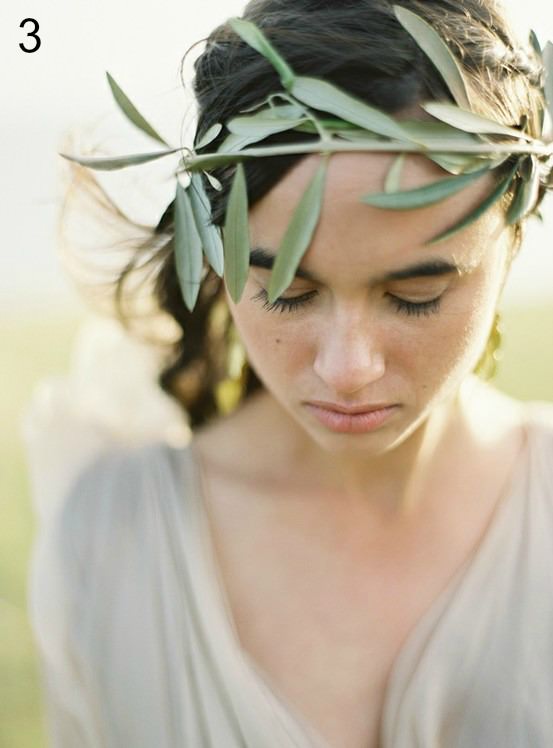 (Photo source: 1,  2,  3,  4,  5,  6,  7,  8,  9,  10,  11)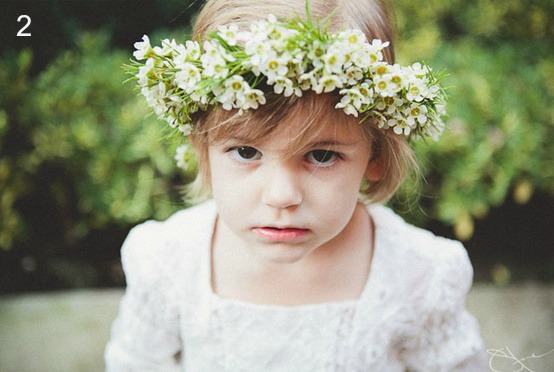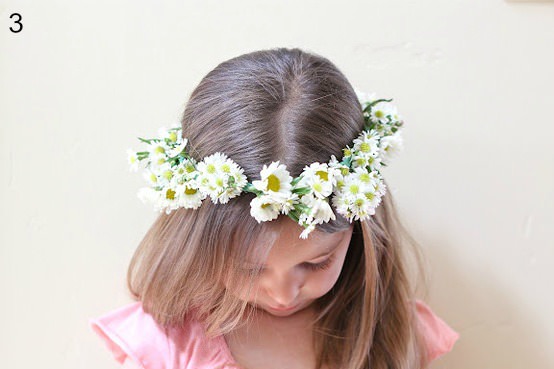 (Photo source: 1,  2,  3,  4,  5,  6)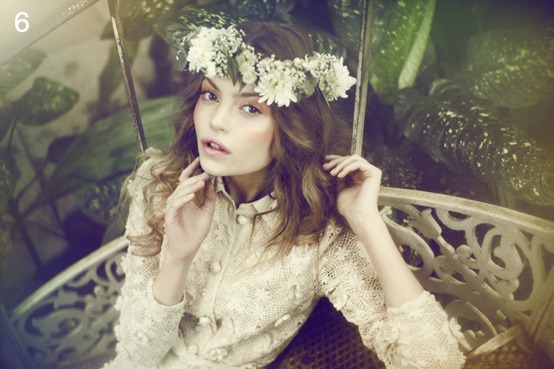 (Photo source: 1,  2,  3,  4,  5,  6,  7)
So do let me know what your thoughts are on flower crowns, do you like them, do you hate them? are you wearing one yourself? if so is your florist making it for you or are you buying one?