About a month ago I was contacted by Caroline from Ickootu Photography to see if we would be able to work together. As we are both fans of Boho, vintage and festival style weddings she thought that I may be interested in working with her in the future as well as featuring some of her weddings on the Blog. I was interested straight away so she sent me across this rather gorgeous wedding!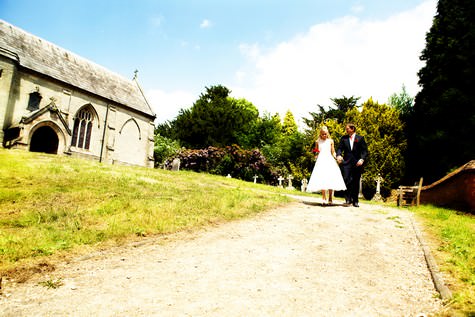 There are so many lovely touches to this wedding, it's so relaxed and laid back, the bride looks amazing in her 50s style wedding dress, and all the details just make it so gorgeous.
Full names
Sarah and Lee Nicholls
How did you meet/how long together?
We met 12 years ago (in April 1999). I was still at school at the time and we were introduced by mutual friends.
Date of wedding
26th June 2010
Location
The ceremony was held at St Mary's Church, Coleorton, Leicestershire, and the reception was in the form of a barbeque, in a simple marquee just a short drive down the road at Abbots Oak Country House.
Who was your dress by
Due to the unique style of dress I had in mind (and my child-like figure!), it would have been very difficult to source my dream dress through conventional means, and so I was over the moon when my close friends mother offered to design and make the dress for me. Her company is called Tina Elizabeth and I would strongly recommend her. She was so helpful from selecting fabric, and suggesting skirt size and length, to fulfilling my desire to include side pockets!
And the suite?
The mens suits were from River Island. We chose these as we liked the fact that they were in a modern style, with a slight nod to the 1950s. They looked smart, without looking too formal.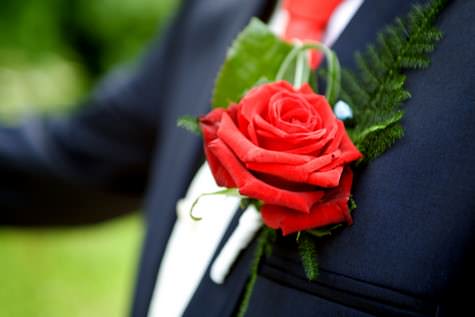 How would you sum up your day?
Our wedding day was one of those very rare hot, British, summer days. It had a relaxed, easy-going English garden party feel to it, surrounded by friends, family, Pimms, deckchairs and plenty of bunting.
It's obviously a cliché to use the word perfect, but for us it was exactly that. It wouldn't be everyone's cup of tea, but the relaxed, easy-going approach definitely worked for us, and it definitely helped that it was the hottest day of the year with barely a cloud in the sky!
Did you have a theme/colour scheme
Based around a vintage Union Jack I stumbled across in my parents shed, and to continue the British garden party feel, the colour scheme was red white and blue.
Did you have any personal touches? Or things that you did yourself?
Being a graphic designer I designed all the stationery myself and we are also very lucky to have many talented friends and family who wanted to help. From loaning us 'Bob' (the vintage VW camper) for the wedding car, to making the wedding cupcakes, and the many musicians that stepped up to provide the live entertainment (including the groom!) – it really felt like everyone was a part of it and this really made a difference.
How many guests?
We had 65 people to the church and barbeque, and another 40 guests in the evening. We found that this was a perfect size for getting to speak to most of the guests throughout the day.
What were your special moments/highlights?
The Champagne breakfast in my parents garden, driving away from the church in the back of the camper van as a married couple, and watching everyone we know enjoying themselves (particularly watching them enjoying the live music performed by our friends in the evening).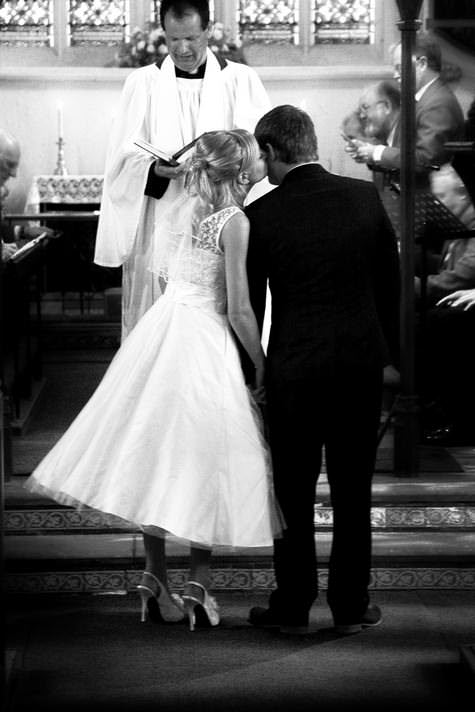 Is there anything you would do differently?
I'd recommend to check for key sporting events prior to booking the church and the venue, as we nearly had an England world cup match on our big day, and trying to decide how to work around that when it all rested on the previous match played really messed up our timings.
What advice would you give any other couples?
Use your skills and those of your family and friends. We found that all our friends were happy to be asked to be a part of the day, and we were really proud on the day of all our friends who had made it happen for us. Without those personal touches it wouldn't have been as special, and it would have doubled the cost!
What was your biggest surprise of the day?
The weather.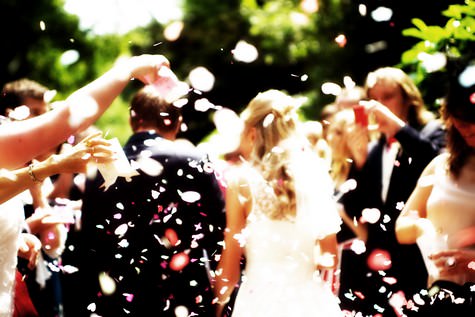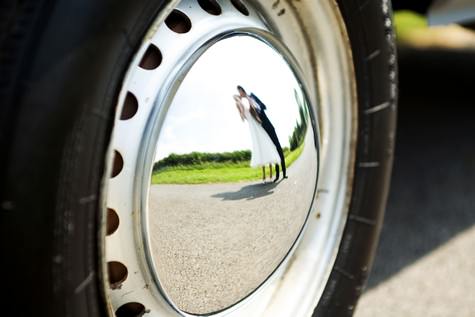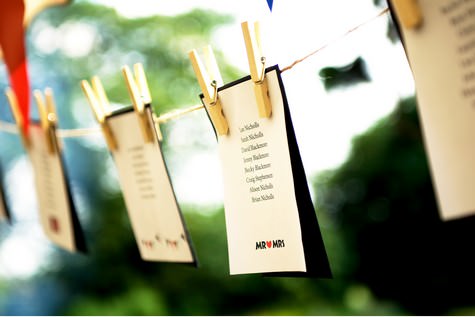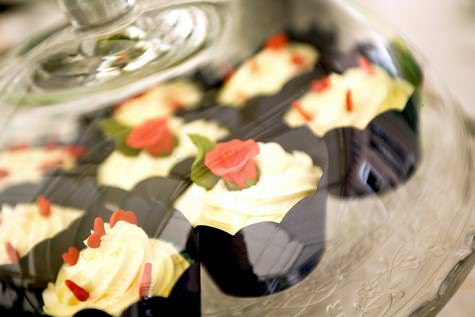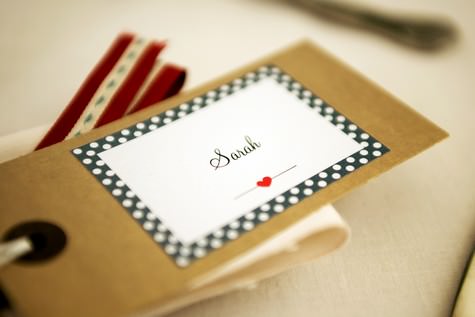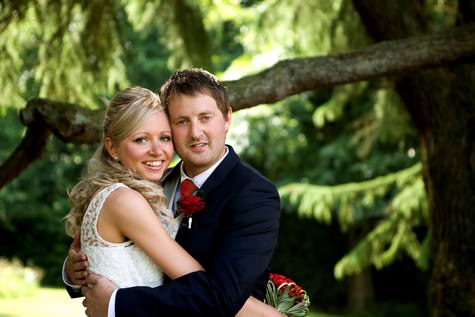 For more information on ICKOOTU Photography got to:
www.ickootu.com
ickootu.blogspot.com
FACEBOOK
01949 869 489