Welcome along to another Monday, I hope you all had a great weekend and that you managed to enjoy this amazing weather! I have a GORGEOUS wedding for you to kick-start your week, sent into me all the way from Ohio in the US!. Big thanks to Marissa Bowers for submitting the wedding to me, it really is a beauty!
It's the wedding of Alyssa and Brian Fouch who were married on September 30th at Alyssa's Parents House in Waynesville, Ohio. It really is a stunning day, and the fact that it was held at Alyssa's parents house make it even more personal! All the homemade and DIY touches are amazing, the sweetie table is amazing, with each personas favorite sweet making taking pride of place, the guest book, the programs, but my favorite has to be the table lay out, I am loving the rustic feel, just perfect! As for Alyssa, she looks stunning and that dress is just divine!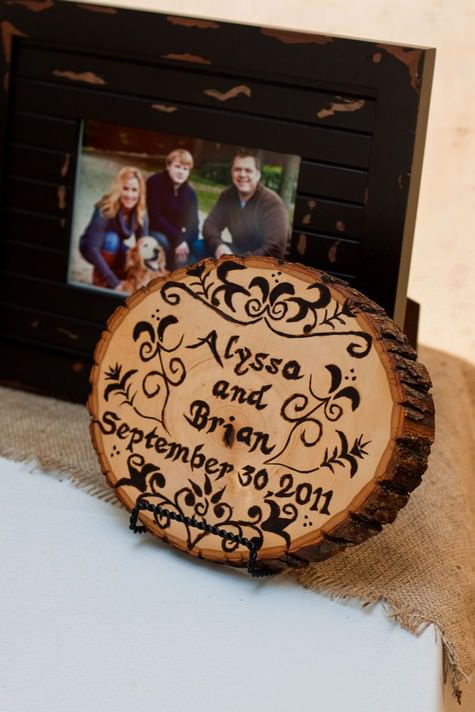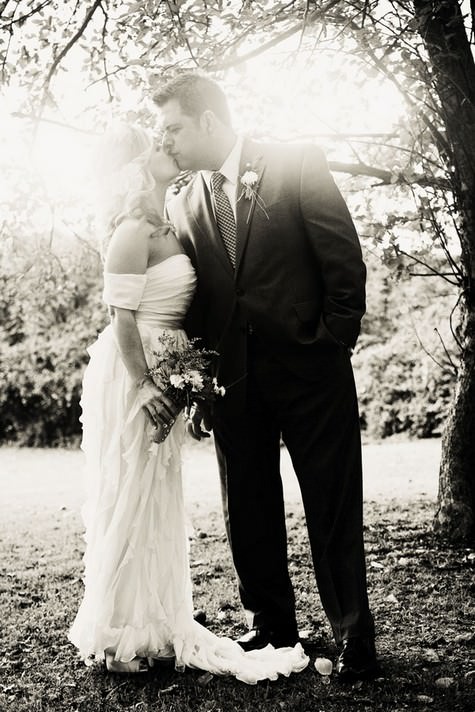 Marissa has been kind enough to tell me a bit more about the day itself.
Alyssa and Brian chose to have an outdoor wedding on her parents property in historic Waynesville, Ohio in the early fall. While the day turned into a worrisome forecast (rain, wind and dark clouds!) Alyssa and Brian made the best of the situation with tents and rainy day coverage while still allowing their guests to "feel at home" on the acreage.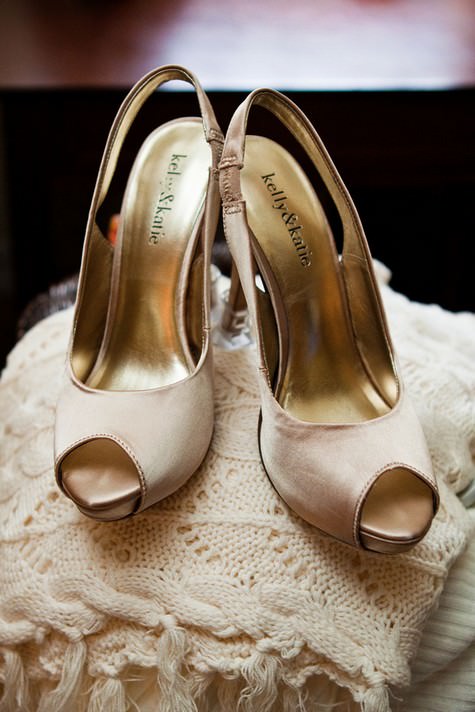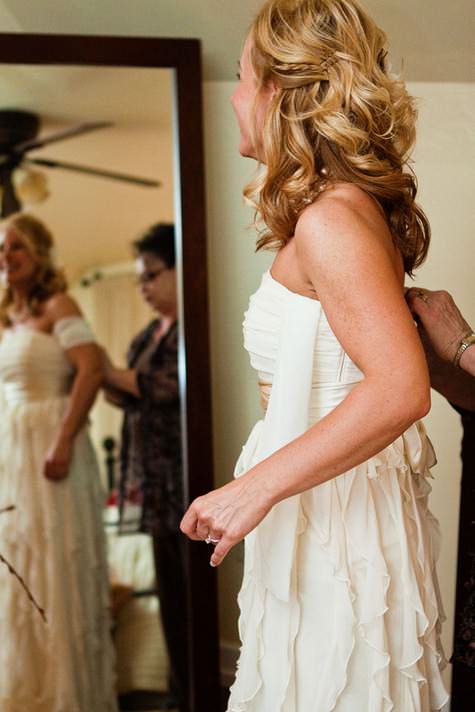 The bride got ready in her own bedroom, doing her own hair and makeup. The first look came just as the clouds broke to allow for beautiful golden afte-the-rain light, just in time for the bride and groom portraits. The ceremony site was held on top of a hill on the acreage with a tent overlooking the picturesque fields surrounding the property. Guests sat on bails of hay. The ceremony ended with fireworks and everyone watching from the ceremony tent.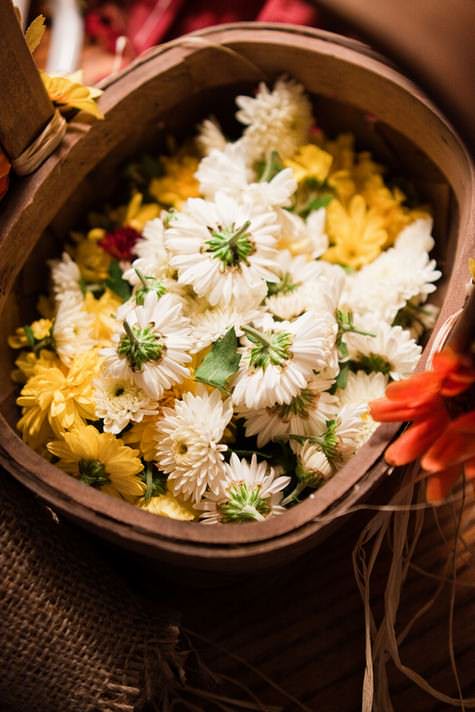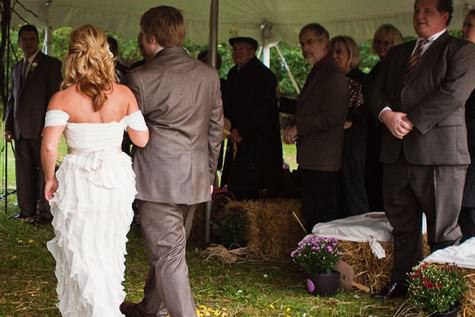 After the ceremony, guests were directed to another tent by the main house where Alyssa's thoughtfully crafted details awaited them like burlap enhanced table settings and a serve yourself candy bar with keepsake labeled mason jars for guests to fill. Each candy was selected from a bride or groom or family member's "favorite." A handcrafted burlap banner hung from the candy bar table saying, "Love is Sweet."
The mother of the bride crafted and made the cake, which was set atop a piece of wood cut from a fallen down tree on the acreage a few month's before the wedding. Alyssa made sure the wedding was as personal as it could be to her and those attending, so it could be remembered as a very intimate experience.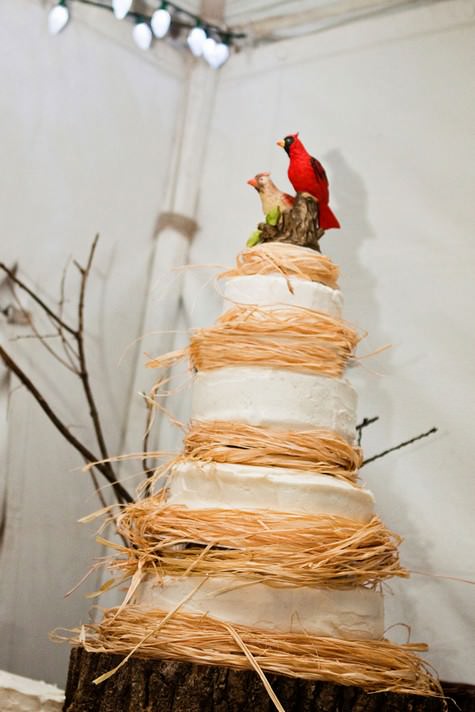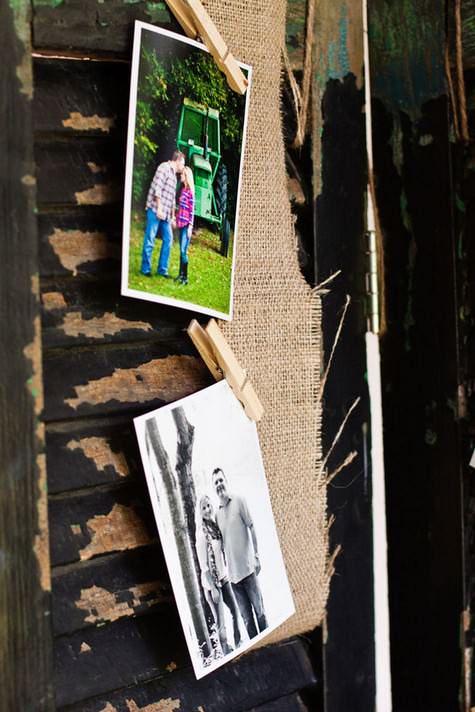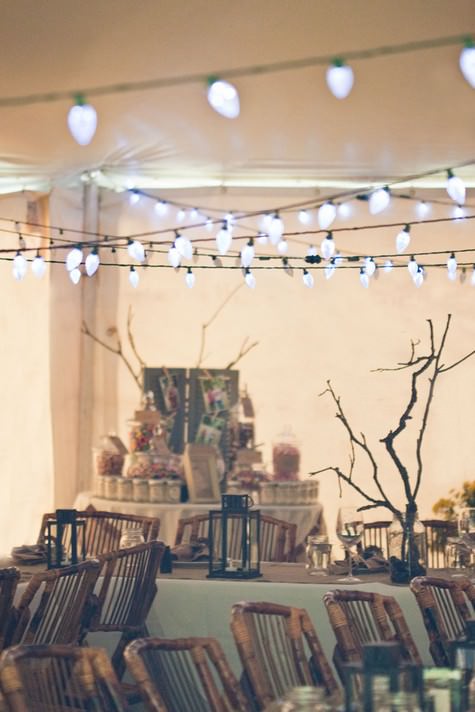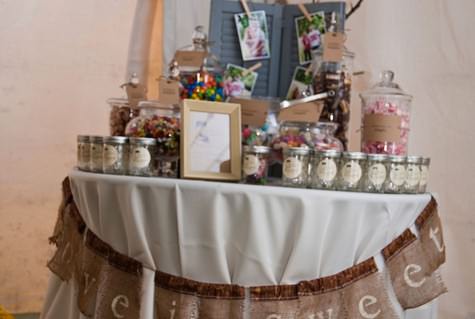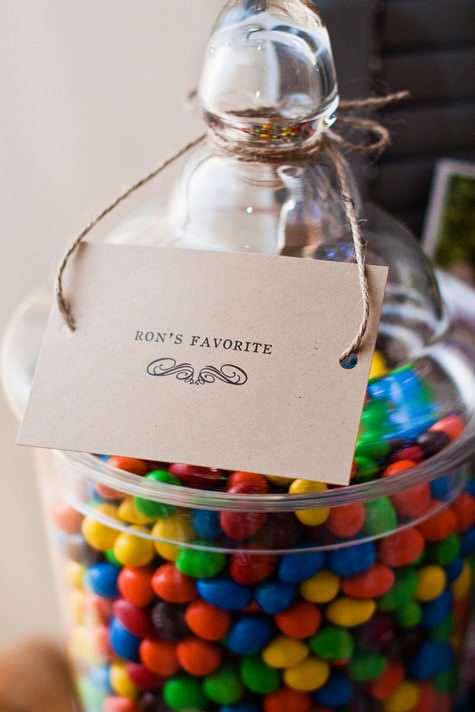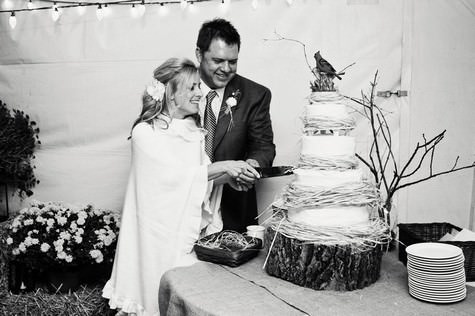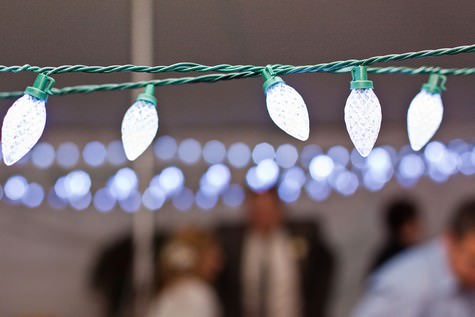 For more information on Marissa's work go to:
www.mbadp.com
[email protected]
FACEBOOK
TWITTER

[jprel]