Today we head over to Ohio courtesy of the The Ely Brothers from Columbus who have sent me in this beautiful Backyard wedding. It's such a gorgeous wedding, with a beautiful outdoor ceremony, a tonne of DIY and lots of pretty details. The whole day is wonderfully relaxed and the bride looks amazing in her soft floaty dress. The Ely Brothers have done a fantastic job in capturing the day so beautifully.
The lovely couple are Hannah and Mike who were married on 3rd September at Chagrin Falls, Ohio in the backyard of Mike's family home. Hannah and Mike's daughter was the flower girl and their best friend performed the ceremony. They had 3 bridesmaids and 3 groomsmen and 180 guests. The wedding took 2 years to plan
How they met
We were both working at Whole Foods Market. I worked in the wine department and he worked in cheese….a perfect match.
The proposal
In the woods by the river near our house, where we would often go for walks.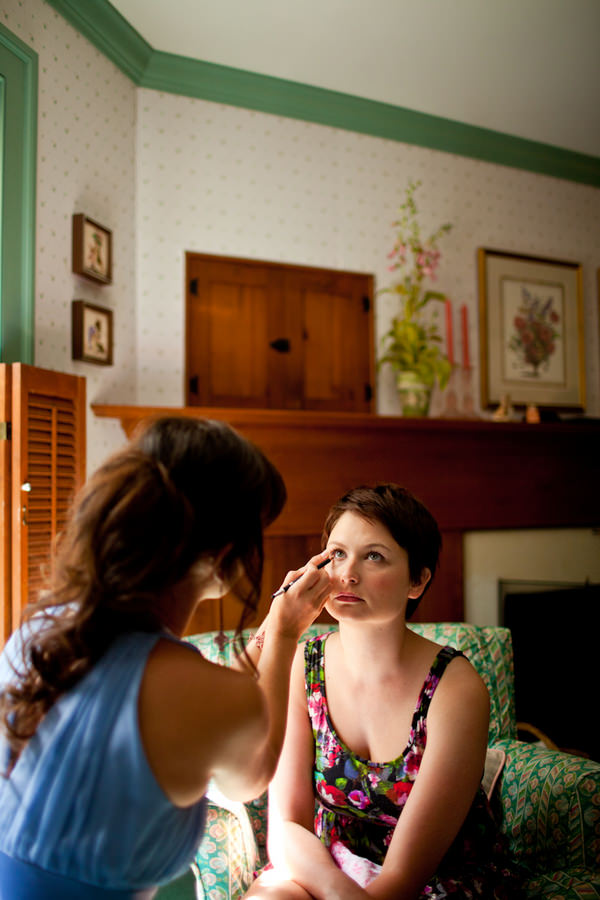 The Dress
Simple, elegant, vintage-inspired wedding dress with pink suede wedge heel sandles and borrowed pearl earrings
The Suit and Bridesmaids
Bridesmaids wore Cornflower blue, chiffon, knee length dresses and the men wore navy suits and burgundy
Theme
A Mix of pink details and a whole lot of DIY
Flowers
Cottage roses, lavender, fennel, dahlias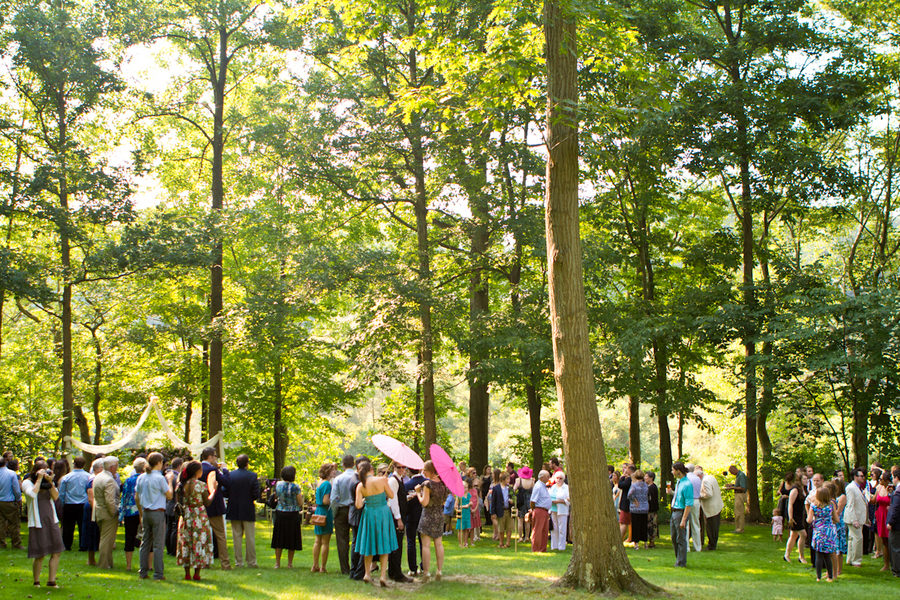 Decoration
Pink pom poms made by bride and bridesmaids. Burlap table runners made by mother of bride. Antique blue mason jars collected by mother of the groom were used as vases for the centerpieces. Card box made from an old 8-track carrying case. Photo tree – old family wedding portraits form the bride and grooms families.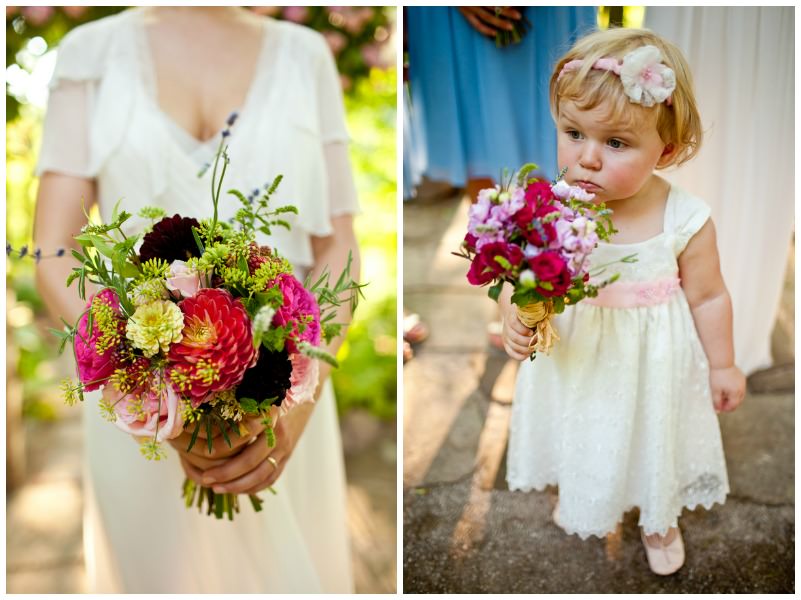 Food
Soup shooters; gazpacho and peach soup
Kids buffet: mini corn dogs, hamburger sliders, tater tots, mac n cheese
Salads; savory watermelon salad, heirloom tomato caprese salad, potato salad, confetti shrimp salad
Entrée: pulled chicken and beef brisket sliders. Porchetta (Italian pig roast)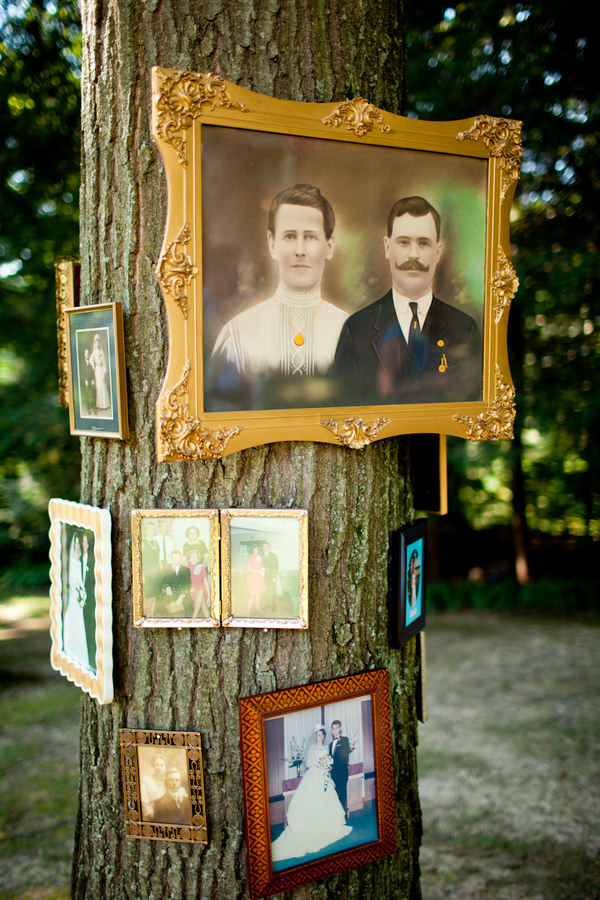 Most memorable or unusual moments of your wedding day?
The extreme heat and humidity was unexpected, but didn't keep us from having a blast. The pony rides and photo booth made it very fun and memorable.
Supplier Shout Outs:
Caterer – http://mayfieldsandridge.com
Dress – www.bellabridesmaid.com
Photo Booth – http://theawesomatic.com
For more information about the Ely Brothers go to:
www.elybrothers.com
FACEBOOK
TWITTER
 ♥  You can see more Real Weddings featured on the Blog HERE  ♥