Today in conjunction with FLAR3 Photography I am very excited to launch a brand new Boho competition.
FLAR3 are offering not one but three couples the chance to win their engagement shoot for FREE. This will then lead onto one of the lucky three couples winning their wedding photography for FREE!

Here are Francesco and Vanessa to tell you a little more about the details of the competition.
Calling all couples getting married in 2013!
We would like to offer a total of 3 free engagement shoots and 1 free wedding coverage to some lucky couples.
We are interested in weddings with lots of fun ideas, DIY features and attention to detail. We are very aware of the costs of weddings as our wedding was on a very small budget too… and we know weddings on a small budget can be equally amazing so this is why we want to give the opportunity of hiring a good photographer to someone who doesn't necessarily have a big budget, but want to dream big!
HOW TO ENTER
1) All you have to do is write us an email at [email protected]  with the details of your wedding: ideas you have, venue, DIY details and a photograph of the 2 of you! Whatever can help us get an idea of the kind of wedding you have in mind…
2) Once you have done this leave a comment below in the comment box tell us that you have done so.
3) We will chose 3 couples between all the entries we had, and shoot their engagement photographs during May 2012 in London. We can decide the location together, there are so many nice places we can use!
4) The 3 engagement shoots will then be published on Boho and on our Facebook page, where the readers will be able to vote for their favourite photographs and chose the couple who will win a free wedding coverage!
Everyone who enters the competition will also have 20% off on any wedding or engagement shoot booked with us.
So are you up for the challenge?! We are really excited and can't wait to meet you guys!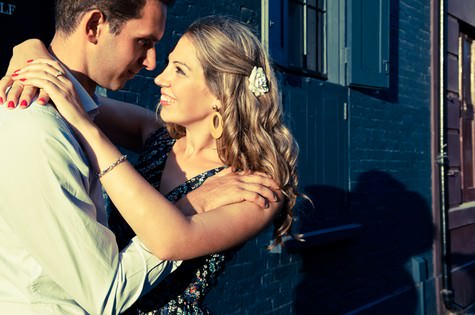 The value of the offer is:
 £400 for each engagement shoot (typically 2 hours in an area of London of their choice) inclusive of DVD with retouched Hi res images.
 £1200 for the wedding coverage (coverage from bridal preparation to first dance).
The winning couple will only have to pay:
1. our travel expenses and accommodation if the wedding is really far from London!
2. their choice of either the DVD of high res images (£300) OR a wedding album, prices vary on choice and can be discussed with us once we meet.
Basically the winning couple will can have an engagement shoot and a complete wedding coverage for as little as £300!
COMPETITION ENTRY: 19 MARCH – 2ND APRIL 2012
3 WINNERS OF ENGAGEMENT SHOOT ANNOUNCED: 9th April
ENGAGEMENT SHOOT: May 2012, date to be confirmed with couples and photographer
ENGAGEMENT SHOOTS TO BE PUBLISHED FOR VOTE: in June Date TBC
WINNER OF WEDDING SERVICE ANNOUNCED: end of June
Terms & Conditions
* This offer applies to all entries received before end of the day April 1, 2012.
*The chosen 3 winners once contacted must reply by 6th April
*There is no monetary alternative available.
* The 3 engagement shoots will take place during May 2012 on an agreed outdoor location for no more than 2 people.
* The wedding service winners will be then selected by the readers & the announcement will be made here on this blog and on our Facebook page.
* All competition participants will have the possibility to book a wedding or engagement shoot with us with a 20% discount. Discounts will have to be redeemed by 2013.
So who are Flare 3? Francesco and Vanessa tell us a bit more about them and their business.
Hello world!
We are Francesco and Vanessa, an Italian husband and wife team based in London. Francesco has been working as professional photographer and retoucher for more than 10 years, ranging from still life to fashion and reportage, his big passion together with travelling.
Vanessa fell in love with photography after her degree in architecture and a master in graphic design… Thanks to her new passion she started working as a photographer during a summer of many years ago, and that's where she met Francesco… since that day we never left each others' side, and decided to dedicate our life to creating beautiful memories for beautiful people! Our passion for weddings started after we were asked to photograph our friends' big day, and now it's our main interest.
There are so many things we love about weddings that the list can be endless… all the pretty things that the bride and groom prepare for their guests, the amazing outfits, a perfect hairdo, smiles on the friend's faces, tears on parent's cheeks, and more than anything else LOVE is in the air!
It's such a blessing to be able to work during the best day of people's lives every day! You can never be bored of weddings… Each and every one of them is different, personal, and has been dreamed of for months, or maybe years!
We had so much fun at our own wedding and loved so much every second of it, that every time we look at our photos all those emotions comes back to us, and that's how we want our couples to feel when they look at their albums… Maybe it's the magic of those moments together that still makes us happy working together, we just love it!
We are based in London and travel often to Milan but we are happy to travel everywhere in the world for the perfect wedding!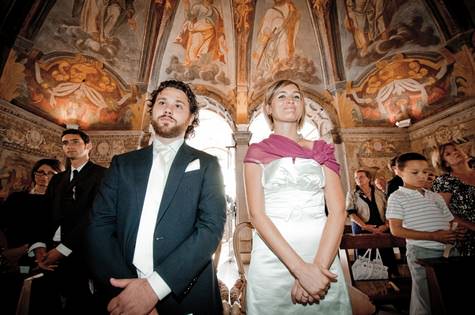 Style of photography
We don't like to talk about a style. From our point of view our style is different in every occasion and according to the moment.
We are technically able to work with any kind of light and situation, and most times it's the situation that generates a specific style of images. It can be the amazing sky or the special lighting of the venue… We try to pick the style of the bride and groom and translate it with our own unique way.
We build a story of the day following all the moments from the bridal preparation to the end of the celebration and we also like to take some amazing portraits of the newly weds. It is such a unique moment that you will never be able to replicate how beautiful a bride and groom look on the day, and we like to capture those emotions as they happen.
This is what we love about weddings, putting together our passion for reportage with that for fashion and portraits, always with a bit of irony and lots of fun!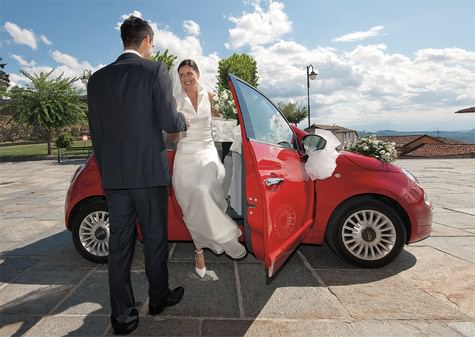 Pricing structure
Our packages start at £1500. They all include a complementary engagement session which is so important for us as we put a lot of effort in knowing our couples before we photograph their big day.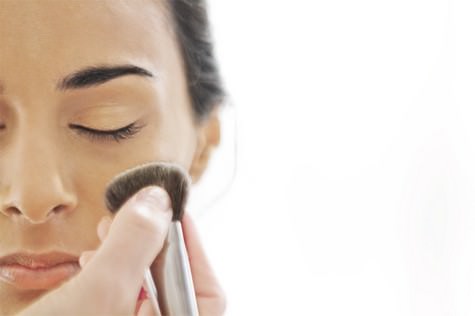 So if you want to enter this competition you have 2 weeks to get your entries in, email [email protected] with your details.

For more information on their work and to enter the competition go to:
www.flar3.com
www.francescoforoni.com
[email protected]
FACEBOOK
TWITTER

[jprel]