This afternoon I am delighted to welcome back Photographer Jess Yarwood to tell us more about her work. We last featured Jess' work in August with this gorgeous blush and peach theme wedding, and today we get to find out more about the lady behind the lens. Jess is an up and coming photographer who is totally passionate about her work, and you can see how much fun the bride and grooms are having working with her in the images below! Stunning photos, I'm sure you will agree.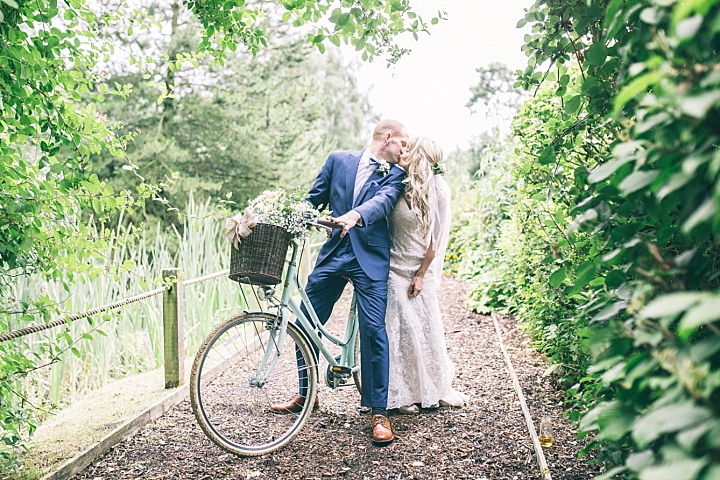 Jess tells us more about her and her work
I am a full-time family & wedding photographer. My style is natural and relaxed. I have a passion for un-traditional, un-posed lifestyle & wedding photography so let's ditch those traditions! With me there will be no forced smiles, no formal line ups and certainly no cheese. I love to work with laid back, creative couples who enjoy nothing more than being surrounded by loved ones and are ready to party. We will have just enough formal photo's to please the parents and then the rest will be you having an amazing day!
From relaxed hand-tying festival weddings to huge family parties in the garden, city chic or a blessing in a barn…. I will capture your story unfolding.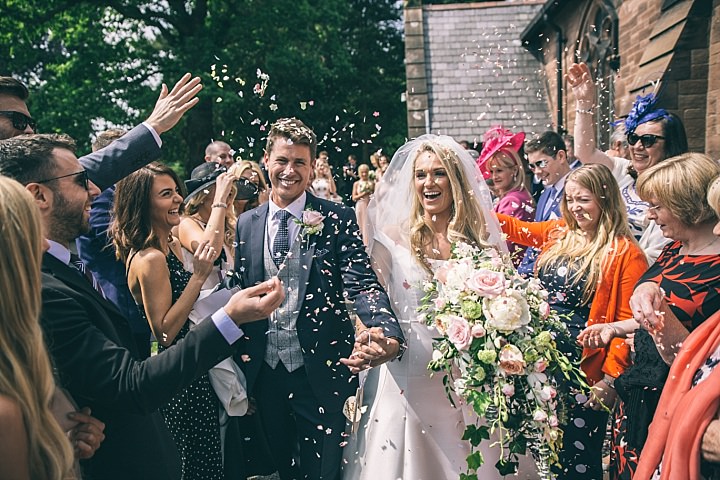 When did you start your photography business and what made you start?
I have always had an interest in photography but it was after I got married that I felt like I wanted to pursue my hobby as a business. Andrea (our wedding photographer) has helped guide me and develop into the photographer I am today. I attended one of her (also Claire Penn & Lucy Woodrow) workshops in Italy – The secret Retreat and this changed me and my business, pushing me forwards and growing.
Where are you based and how far will you travel for a wedding?
My home is in Cheshire, the North West of UK but I would travel anywhere, a destination is on my bucket list.
How would you describe your style?
My style is Relaxed, Natural and Fun and I also think this describes me as a person. I aim to capture the day a little bit documentary, just letting the day unfold and then beautiful couple portraits with a little direction. I work with natural light, I much prefer it to flash and like things to be 'real'
What makes you different to your competitors?
I don't really see other photographer's at competitors… I have a lot of photography friends. We are all different and unique and my couples book me, for me and my style.
What do you enjoy most about your job?
Most definitely meeting new people. I love to people watch, wait for a moment to happen.
What is your biggest achievement so far?
Photography wise being shortlisted in 2015/2016 for Newcomer of the Year at the Wedding Industry Awards, I didn't win but being the only photographer in the category was a great achievement for me.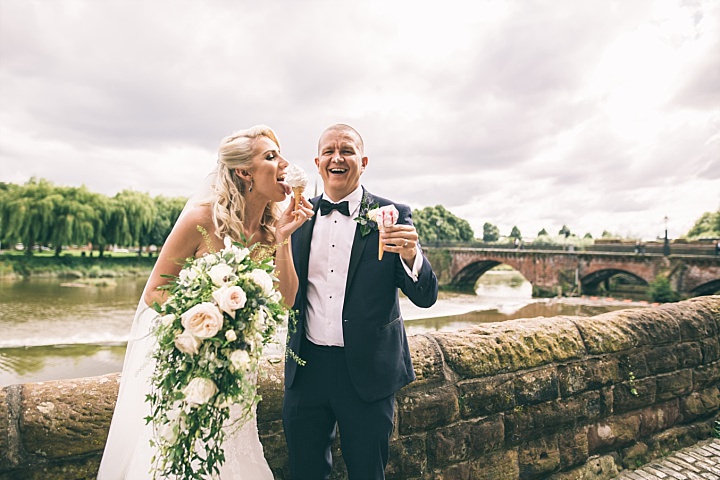 What sort of couple do you think you attract?
Relaxed couples who love to laugh and spend time with their loved ones. It's that simple, my couples know that's important to me so we are definitely a match!
What would be your ideal wedding to work on?
A couple who throw out all the traditions…. Being surrounded by their loved ones in a place that means something to them. I would love to photograph a bride in a gold dress!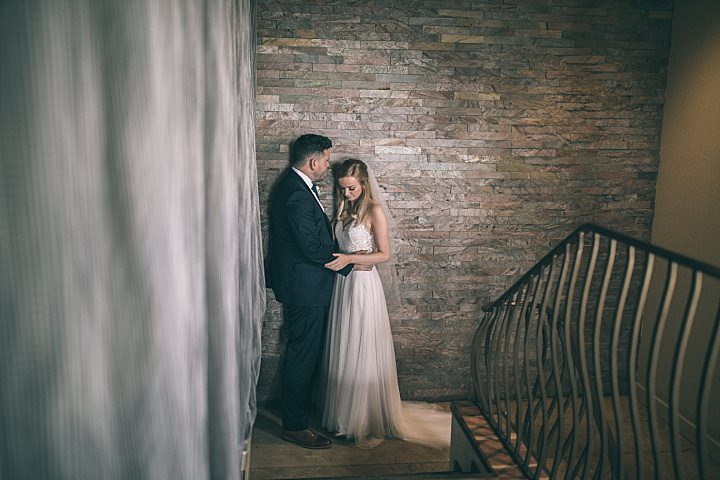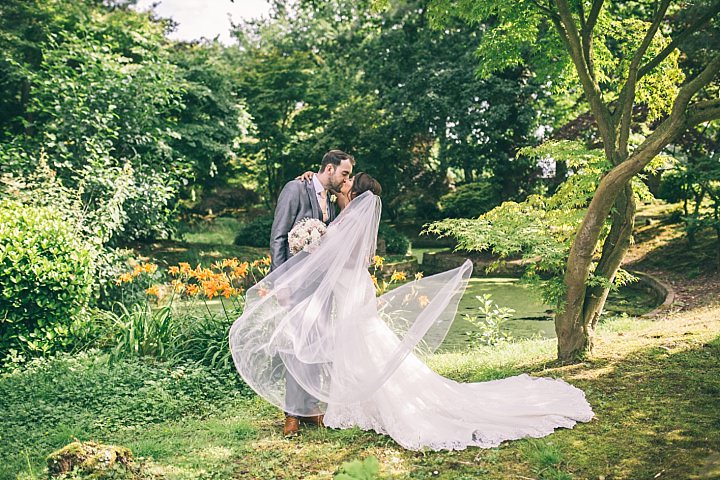 Who is your favorite photographer and why?
Vivian Maier, an un-found New York Nanny who took amazing street photography I love her documentary approach with black and white images. She constructed amazing compositions.
What in your opinion makes the perfect photo?
The people! Without the people or the families, showing that real connection and me capturing their memories.
What is your favorite photo that you have taken?
Milli – I love to get to know my couples and that is so true with Milli & Kris… they had an engagement shoot and we kept in touch right up until the day. They felt so relaxed around me and still do this day we talk (they've just opened a beautiful coffee shop in Chester – The flower cup) Milli was getting ready in the morning, working with one of my favourite makeup artists Lucinka…. We brought Milli out on to the landing at Oddfellows as the light was so much better! She went up through her dress and wiggled…. I caught this moment… we were all laughing!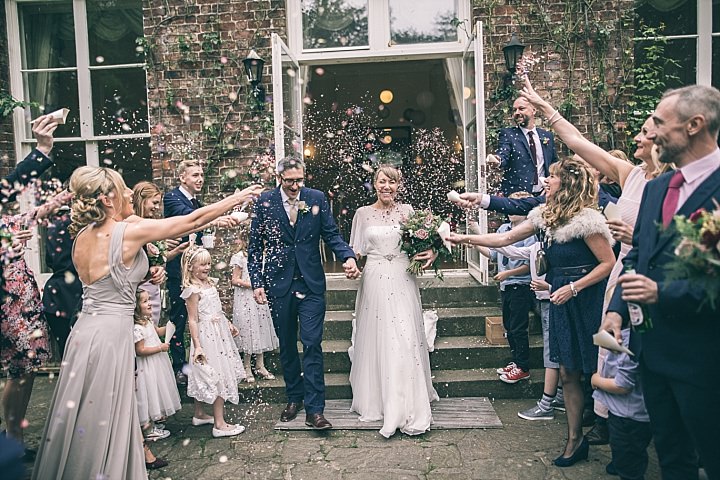 What is your ideal way to spend a day off?
Taking my children to the beach…whatever the weather!
What can you never leave the house without?
My flip flops or gold sparkly shoes!
If you weren't running your business, what would you be doing?
I would like to renovate houses and tour America in a campervan
FOR MORE INFORMATION ON JESS' WORK GO TO: 
www.jessyarwood.co.uk / 07850485147 / [email protected] / FACEBOOK / T: @Jesslewis85 I: @jessyarwood85
this is a sponsored post